Here's What Professional Data Appending Services Can Do for Your Business
In an era defined by data technologies, businesses rely inordinately on customer communication while delivering excellent products. Whether you are expanding your existing enterprise's customer base or starting a new company, structured customer datasets are instrumental to your success.
Customer data is usually unstructured and raw; it undergoes mining before being used responsibly. Datasets are chiseled to offer narrower, more segmented customer information. Data cleansing ensures that your database is scrubbed off of any errors, duplicities, or redundancies. Once your customer database is ready and in use, it needs constant appending to ensure accuracy and relevance. While businesses wholeheartedly employ the data handling processes, they often skip the part where you append the dataset by cross-referencing it with various external sources.
Business data, especially, is always in flux. Over time, companies fail and change domain, contacts leave, move premises, or switch addresses. Maintaining a customer database with essential contact information for B2B marketers is a never-ending task.
What is Data Appending?
Has it ever happened to you that some customer profiles have missing work numbers, unresponsive email addresses, or an incorrect job title? If your answers to all these questions were a yes, data appending is the solution for you.
Data appending, a key data management element, fill any gaps in your business contact database with updated telephone, email, LinkedIn profile, address, and other details. It allows you to replace any voids or inaccuracies with accurate and up-to-the-minute data.

According to UberDigit, 87% of US companies have incomplete customer databases. Whatever the missing field may be, erroneous contact data hampers communication not only with potential customers but with your existing ones. A weak database impedes your prospecting process leading to a loss of money and work hours.
Engaging the target audience is always critical for B2B marketers. Still, the situation becomes pertinent when your bounce rate multiplies or your database is filled with dead weight.
According to Openprise's B2B Market Industry Report from 2017, 50% of B2B marketers invest in B2B data services primarily for appending purposes. After identifying the right contacts and target companies, marketers prefer data appending in managing customer data. You get the hum around the word, but now let us understand its tangible benefits. Below are six ways in which professional data appending can transform your business.
Keeps Your Database Fresh
A report from Marketing Sherpas indicates that business datasets tend to decay by roughly 22.5% yearly. These figures mount up in no time, and your marketing campaigns suffer. Employing a data appending service will allow your business to add new contacts, revamp your email lists, and weed out outdated fields.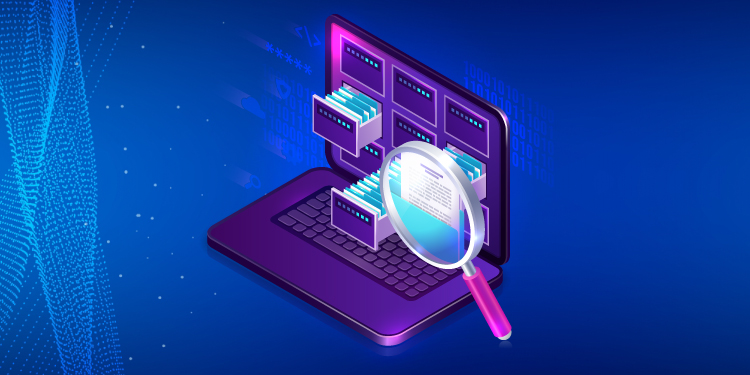 Besides, data appending completes your existing customers' profiles and ushers in a slew of new information about prospective audience groups. High-quality data appending services also improve your customer base's tracking and reporting insights to enhance future campaign outcomes.
Reduce Customer Acquisition and Marketing Expenses
No B2B contact list is entirely correct. In a dynamic business ecosystem, people often switch jobs, abandon email IDs, opt-out of email communication, and take time off social media. With data appending services, you can ensure that you are not wasting your marketing efforts pitching products to customers no longer in the same domain. Businesses with a localized customer base can benefit the most since they can remove the profiles not living in their targeted areas anymore. You will save on numerous phone calls, well-crafted sales pitches, printing expenses, and postages.
In the case of email marketing, you can end up in the spam folder if you encounter too many dead email-addresses. Data appending will guarantee a substantial decline in bounce-bank rates so that you don't compromise in engaging valuable prospects over email.
Tap into Multiple Channels
Disruptive technologies are all around us, and no customer is interacting through a single communication channel. Users find a product on the billboard next to their office, read about it on a mailer they received, and purchase through an e-commerce site you haven't heard of. Businesses must find a way to engage customers at multiple touchpoints to not lose out on interested customers.
That's where data appending can offer valuable insights telling you which company uses which platform the most. Identifying and leveraging multi-channel customer behavior can give you the edge. Besides, by deploying a marketing strategy with the right mix of email, telemarketing, content, social, and direct mail activities, you can boost your customer engagement and retention rates.

Lead nurturing plays a crucial role in building relationships with customers from right when they receive your email to when they finally buy your product. Data appending allows companies to determine high-quality leads and stay informed about loyal customers bringing in revenue. Without regular appending, sales and marketing teams can end up nurturing leads off the mark.
The expense of acquiring new customers is way higher than retaining the old ones. Keep an appended database at your disposal and leverage the untapped potential of your existing contacts and qualified leads.
Leverage Segmentation Practices
As per Campaign Monitor's stats for 2020, only 17.8% of emails are opened. The chances of your email being read by the right prospect at the expected year, month, week, or day are very slim. With a professional data appending service, you can increase that by a lot.
Suppose you have a product for men in their mid-40s who make X yearly. Wouldn't it be neat if your database didn't just offer you names and phone numbers? With more accurate information comes more segmentation, and a professional data appending service will allow your enterprise to target customers with information like income, credit score, demographics, and more.
Invest in Suppression Lists
Hubspot's insights suggest that suppressing profiles in your database who have not engaged with your emails over a year can boost deliverability by 3-5%. As you amass profitable leads with data appending, you can create a subscriber list, including people you will not engage. Employ the CAN-SPAM regulations and filter these people out to curate smart marketing content for leads that matter.
What's the point of a vast database if your business paces like a snail? There is none. Think about your data's overall health, and don't let it go stale. With proper data appending services, assemble a well-rounded database, improve the in-house data quality, and boost your campaign efficacy in no time.