Capture Your TAM with Accurate Technographic Data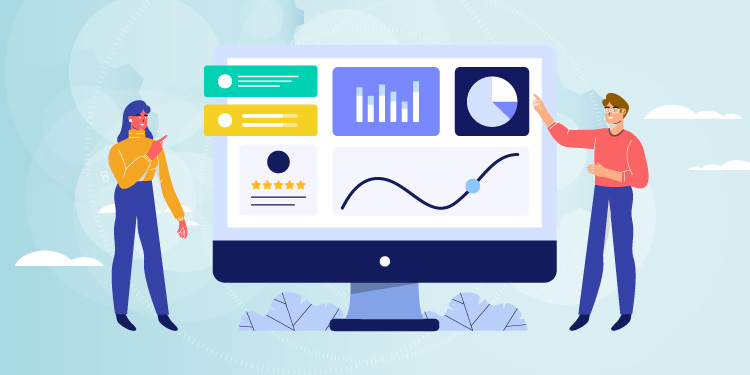 Whether you're a startup looking for ways to expand or an established company looking to identify ideal buyer personas of technology users, some things must be in common – 
Your ABC strategy should be bang on as you spend more time on selling than on researching who to sell to 

You must be confident of your TAM 

You must have access to new marketing opportunities every now and then, before your competitors 

Your KPIs should be reassuring 

Your metrics must show a high qualified pipeline value 
If you miss the mark even for one of the above-mentioned results, it's a clear indicator that there are leaks in your marketing strategy, particularly with your customer database. It's only a matter of time when these leaks come to the surface, revealing a tremendous loss of resources and sales opportunities. 
But I Have Accurate Data of People and Organizations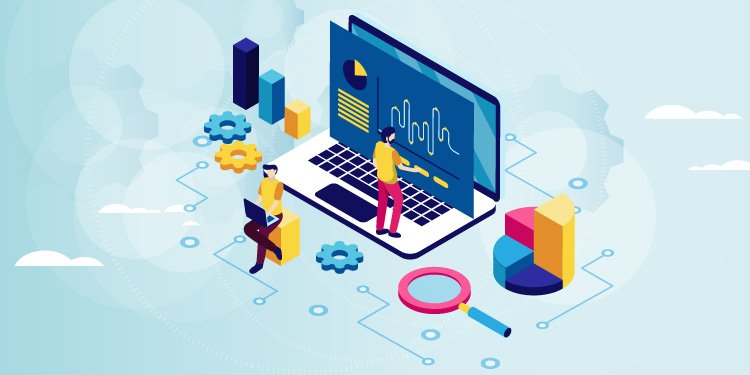 This is the kind of thinking most businesses fall for; they think that accuracy is synonymous with relevance. Now, as a tech marketer, you have to dig deeper than demographic and firmographic insights. What you need is the technographic details of the companies or people you're targeting. For example – Suppose you're a provider of cloud migration services and are looking to target companies that use SAP ERP but will be making a switch to SAP S/4 HANA in the near future, simply collating a database of companies that are yet to make the switch is not enough. 
You need to apply the BANT framework to narrow down your prospect base –
Do your contacts have the budget to invest in your services?

Are you targeting top executives who have the purchasing power to do business with you?

Do your target groups need what you have to offer?

Are you just in time to meet their need for cloud migration services?
And how exactly will you secure such information as mentioned above? Technographic data! 
When you restart your multi-channel marketing campaigns, this time with technographic data, you'll see the following leads fall out of the marketing funnel –
Those that do not have the budget to hire your services 

Those that are not looking to make a switch to SAP S/4 HANA in the near future

Those that have already made a switch some time ago 
The resulting database will spare you low customer acquisition rates, poor social media engagement, and discouraging cold calls. 
In a nutshell, where firmographic and demographic data improve your chances of hitting the bull's eye, technographic insights lock the assurance. So, which is better? You choose. 
However, let's understand in detail the role technographic data plays in helping you capture your TAM.
What Kinds of Information does Technographic Research Produce?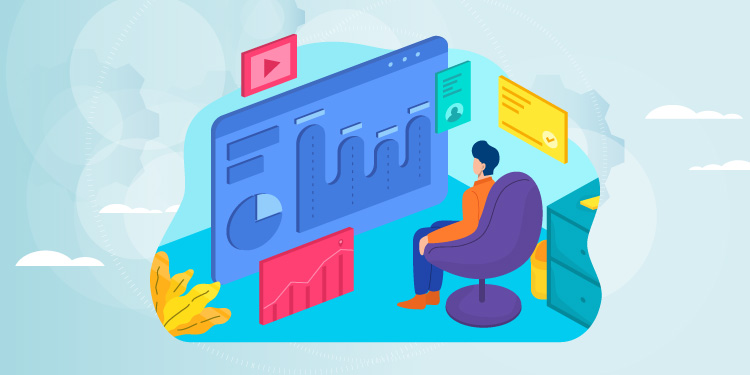 It's a good question. As a tech marketer, the information that precedes all others must revolve around technology. And technographic data is all about it. 
You will know all about your lead companies' existing technologies 

You will have a precise estimate of the companies' tech budget 

You will decode the current problems your lead companies are facing with their tech stack 

You will know which businesses recently stopped using your competitor's services 

You will have access to the littlest details, such as when a prospect first implements a CMS or which companies are already using a CRM you're integrated into 
Segmenting customers (potential or existing) based on their technology affiliation is a powerful move that can change your business game in a jiffy. 
Business Challenges Only Technographic Insights Can Help Overcome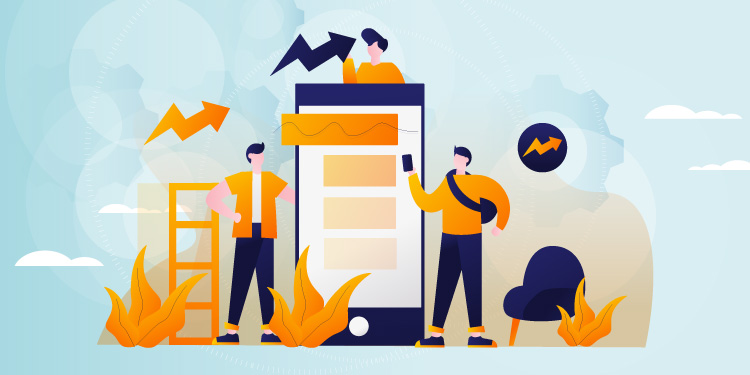 Well, when you're a tech marketer, practically all of your marketing strategies and plans are incomplete without technographic data. It's the foundation on which even your firmographic and demographic data stands on. However, let's take a look at the key business challenges you can solve in capturing TAM with technographic –
Discovering and replacing competing technologies 

Recognizing and addressing compatibility needs surrounding complementary technologies 

Hyper-personalizing outreach 

Learning technology adaption behavior of your target accounts 

Improving sales productivity 
Intent Monitoring: The Secret Behind the Success of Technographic Data-Based Marketing
With data-driven marketing, you can seldom leave anything in the hands of forecasts; thorough research and sticking with the facts is the need of the hour. It's up to you to discover the digital footprint of your target audience to have a clear idea of where they might step next.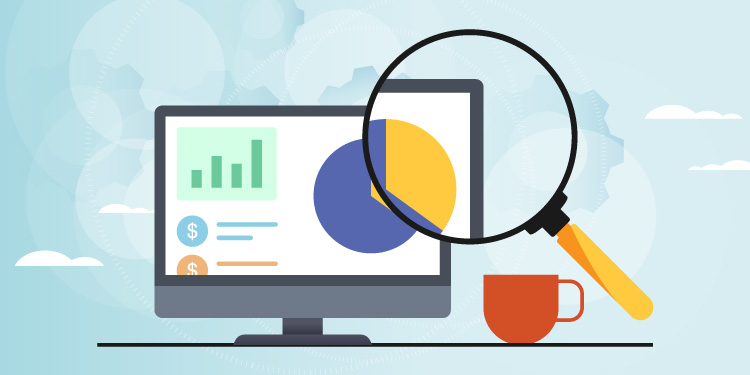 Go a step further and know the purchase intent of your audience. Here's how technographic insights can help you decide how close your audience is to buy your products or services –
You can sell to the right businesses at the right time. Consider an example – Suppose you're a provider of professional services. You target your prospects based on guesswork regarding the tools they use and the ideal timing of your outreach campaign but don't see the desired results. Wouldn't it be better if you had the tech information of when a business implements specific hardware or software? That way, you would address their need at the right time. 
Overcoming sales barriers
Maybe the reason you're not seeing concrete results on your campaigns is that you're not addressing questions, problems, or sales barriers your audience has with your software or hardware. For instance – prospects may be finding it difficult to understand the configuration of your software. Technographics give you a firm handle on your prospects' current technology landscape. As a result, you can exactly know their current problems and start marketing conversations that directly address the issue. In this case, you can send out a direct marketing proposal, inviting your prospect to take up a FREE demo class on how to run your software. 
Uncovering overlapping markets 
It's not a rule that your audience may only belong to the tech industry. Technographics will also give you data regarding other sectors that may be using your product or service. Plus, you could also find that there may be contacts among your existing list that may need other services you offer. You can craft sales pitches for both the primary product and related services. Expanding your customer base and exploring new markets? It doesn't get better than this! 
Improving customer retention
Sometimes, it can seem more challenging to maintain strong relations with your existing customers than it is to persuade potential ones to make a purchase. Now, simply knowing about at-risk accounts will not give results. You may need to double up your cross-selling, upselling, and renewal strategies to retain them. Technographic data lets you know –
Which businesses have started using your competitor's tools and services 

Which customers are adapting to a new product or service that you have the potential to offer 
As a result, you can take the necessary steps to make them turn in your favor before it's too late. 
Your sure ticket to see better marketing conversations is technographic data. It allows you to craft hyper-personalized campaigns where you're not wasting your prospects' time or losing their attention with broad statements or terms that do not touch upon their pain points. Since you know the tech atmosphere of their companies and have monitored their purchase intent, you can start the conversation where it matters. 
Where to Gather Technographic Insights From 
Yes, this is the big question. You can procure technographic information of your contacts in the following ways –
The age-old technique of gathering customer information is email surveys and cold calling; however, these practices are becoming obsolescent. First, customers may be reluctant to share information, and even the information so received may be inefficient in terms of scalability. 
This method of data collection involves the extraction of codes from a website to find out key information. These source codes help determine the kind of technology a company may be using. However, not all software leave behind a trail that may help extract useful information. Plus, the source code will not reflect changes or updates a website undergoes. As a result, the tech insights are limited and unreliable. 
Technology data providers
The first two practices may be done by your internal teams to collate a contact database. However, technographic data providers house advanced AI-enabled technology that can identify your ideal buyer groups and gather technographic data from 100% genuine and reliable sources. They will also quantify and validate the information to ensure that you do not market your products or services to the wrong contacts. 
You can rely on third-party data providers to do the elbow grease while your sales and marketing teams are freed up to develop hyper-personalized marketing campaigns, make high-quality sales conversions, and improve sales productivity. 
How to Make the Best Use of Technographic Data to capture TAM
The technology landscape is highly dynamic, demanding that you stay on top of the trends at all times. As such, here's how technographic data can help you conduct thorough market analysis –
Since you will have data of all companies operating in your sector, you can keep a close eye on different companies' pain points. You're in a position to identify market gaps and fill them on time. 

After discovering the gaps, you can conduct R & D to innovate products or services that adequately fill these gaps. 

You can monitor competitors and take notes of what they do right. Then, you can come up with improved versions to acquire new customers. 
Realistic customer segmentation
With technographic data, you know your audience's pain points, brand preference, budget, even how tech-savvy each company is. As a result, you can offer proportionate scalability, profiling your customers in the best possible manner. Let's understand how you can derive meaning from technographic profiles with the help of an example – If you offer a subscription-based service, then you can obtain a list of customers that use your competitors' services but whose subscription is about to expire. This, in turn, even lets you know the exact time you need to send out your marketing messages so that they have higher chances of attracting and engaging your audience. 
Customized customer journeys
Unlike your competitors' more aggressive marketing approaches, you can carry yours in a subtle and informative manner. Here are some of the customer journeys you can customize when you have technographic insights into your target audience –
Complementary: This is most ideal when technologies that the company may be currently using can be enriched or optimized seamlessly by the solution you offer.

Educational: This is most suited for prospects that currently do not use any solution. Here, the aim is to inform and educate them regarding the benefits of your products and services. 

Competitive: This is the best fit for prospects that use your competitor firms' products or services. Here, your marketing message should highlight, in a subtle way, how your product or service is better than that of your competitor. Your value proposition must be strong enough to convince the client to choose you. 
So you see how you can capture your TAM by knowing exactly where the lucrative markets are and the kind of message you need to create to engage with them. 
The Future of Technographics is Now
The time to go from basic data-driven marketing to technographic-enabled strategies is NOW. After all, your competitors are doing their best to increase click-through rates and reduce customer churn rates, so you cannot stay complacent about the quality and relevance of your database. 
Though it is true that technographic power is not an end in itself, it sure is a necessary component of customer engagement in a digital age. Have you already started launching marketing campaigns based on technographic insights? If not, make the switch today, and within a month or two itself, your KPIs will take a turn for the better –
You will witness reduced lead time 

You will define granular customer segments based on immediate needs and ongoing priorities 

Your time and money will be used in the most effective way

Your account-based marketing will improve 

You can increase closure rates and tap into new markets simultaneously 
And much, much more!