The Top 7 Sales Signals: Identifying Conversion Ready Buyers In 2022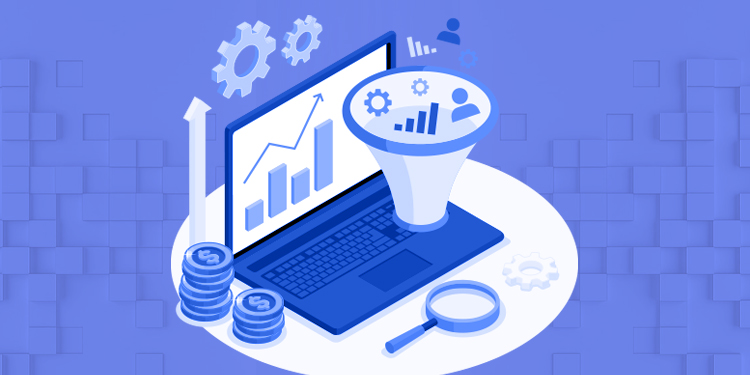 The B2B Customer journey is all about very specific requirements – all B2B buyers are trying to solve something really specific as individuals and as a team.

Buying Signals You Cannot Afford to Overlook (Online and Offline)
1. Customer Intent for a FREE Product Trial or Demo
Prospects that decide to sign up for a FREE trial or demo are generally at the bottom of the sales funnel. This is because most serious buyers want to experience the product before they make a purchase decision. However, keep in mind that whether the FREE trial or demo option works best for your business will depend upon your unique business needs. This includes the complexity of your product and where you want to direct your marketing efforts to. Ultimately, it's your prospects that will decide which offer is most lucrative for your business.
If you want to experiment, your target users do not have many requirements, and you want your product to be accessible to anyone, then you should opt for the FREE trial option. However, if your product is complex to use and you're looking to target transactional and enterprise-level markets, a FREE demo option should work better. While a FREE trial allows you to learn about your users' behavior at scale and allows them to realize the value of your product on their own, a FREE demo offers you higher conversion rates and lets you know your users on a human level.
2. Customer Intent Captured After Engagement with Email
Did a prospect open your email? Well, as celebratory as it is given that it can be challenging to even persuade a prospect to open your email with an engaging subject line, it is still a weak buying signal, at the most. You need to look out for more. For instance – Are your prospects consistently interacting with a targeted email sequence by clicking on the links or better yet, are your CTAs working? If yes, then the prospect may likely be interested in investing in your products and services.
Based on these key email interactions, you will get to know which stage of the sales funnel your prospects are in and what it is that they might need next. Also, if there's something more you need to know about your prospects so that you can serve them well, make your queries also a part of the email interactions! The rule is simple – give your prospects what they want and you'll soon close a deal.
3. Customer Intent Captured After They Download Digital Assets
There's a reason why it's recommended you send your prospects case study links and industry reports during the consideration stage of the sales funnel. Prospects that are generally at the bottom end of the funnel will only go to great lengths to research all about your product or service, the value it may offer, how it may have helped other clients, and more.
If you find leads clicking on the whitepaper and case study links you share with them, requesting you to share such links with them, or visiting your website and agreeing to download gated content by offering their email address, then you've got a strong buying signal right there. The information they provide can be used to further personalize your outreach so as to stay on top of their minds. Plus, such leads do not need a lot of nurturing. Even a smart email drip strategy should suffice to persuade them to buy.
4. Customer Intent Captured After They Contact Customer Care Page
Though it is true that not every customer will walk right through your doors, especially in today's digital era, there are still those who prefer a one-on-one talk or a face-to-face conversation (if your company office is located nearby). If such is the case that a lead approaches your customer care team directly with the queries about your products and services, it's a strong indicator that they might be considering purchasing from you.
For instance – Suppose you're a digital marketing agency and a prospect goes to your 'Contact Us' page and directly gives your team a call. They start by talking about their concerns, asking whether and how you might help address them, further going on to discussing about pricing and discounts, it won't be a stretch to assume that they might consider purchasing from you. In such cases, you must ensure you share client success stories, testimonials, and the likes so as to reassure the prospect that they're making the right choice by committing to your services.
5. Customer Intent Captured After They Engage with Social Media Ads
You will come across leads that follow you on social media or actively engage with you across these platforms. Social selling is indeed the talk of the town and you should make the most of this opportunity.
You can directly get such leads' social ID and target them personally with relevant marketing messaging. Now, to do so, it's important that you do not make any abrupt moves. Meaning, note down their social ID but take some time to observe which of your posts they are most likely to like, share, or comment on. This is especially important in case of posts you share about your product or service. Once that is determined, you should get a fair idea of what their pain-points or interest areas are and you can then send them a personalized message or ad.
6. Customer Intent Captured After Interaction with Payment Cart or Checkout
When a prospect asks you for payment methods or when they will need to make payments, especially if your service is an ongoing one, you can be sure that they're closer to making a purchase than ever. This usually comes after they've enquired about the pricing and available discounts. Prospects usually ask such questions about payment modes only when they're convinced with both your services and the pricing. So, next time you spot a lead asking you questions regarding payment, be ready to close a deal soon!
Prospects that are closer to initiating a purchase will often ask about the terms and conditions associated with your product. These could include any warranty options because they want to ensure that they're protected in case of any issues in the buying process. When you spot this buying signal, let your prospect know about all the terms and conditions in a transparent manner.
7. Customer Intent Captured After Interest Expressed in a Specific Feature or Plan
This can be monitored both online or offline. Through Google Analytics, if you find that a prospect is continuously browsing through a particular feature of your product or they are asking questions about it, that's a strong indicator that they might purchase from you. This is because their expressed interest may be due to a specific need that they're trying to meet.
In such cases, you should want to know more about the prospect. You can use their browsing behavior as the basis for your personalized marketing messages and let them know more about this particular feature they're trying to understand. Maybe share video content to give them a visual of how exactly your product can meet their specific needs. Such strategies should encourage them to move further down the sales funnel.
In Conclusion
Besides the ones mentioned above, you should also be aware of some of the most common negative buying signals so that you do not end up chasing after irrelevant leads, wasting time and resources. These include unresponsive leads, reluctance to discuss their pain-points and goals, hesitancy to introduce the decision-making authority, and some may even downright tell you that they're not interested, among others. While in some cases, you might persuade such leads to purchase from you with extra efforts but in others, you're better off looking for genuinely interested leads that show the strong buying signals discussed earlier.