Email Marketing = High ROI – Think inside the box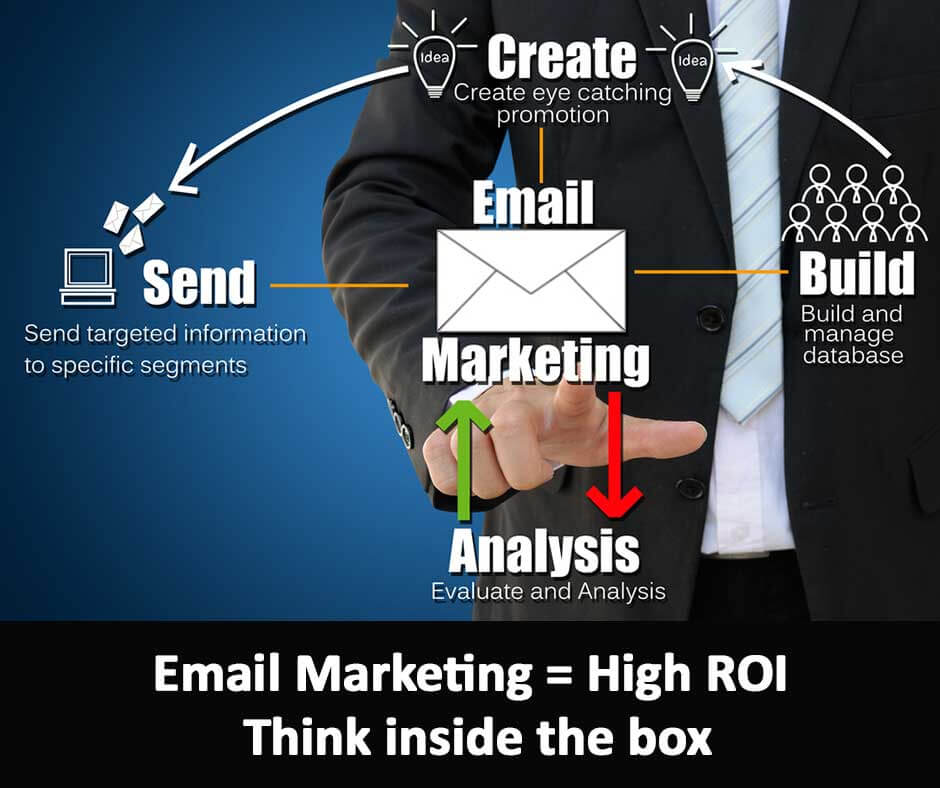 With shrinking budgets, spaces and the massive audience size envisioned to be targeted by every business, emails seem to be the saving grace. They have become the preferred medium of communication in today's world. An average individual gets around 70– 80 mails per day. With smartphones, people choose to skim through their inboxes and only read what's relevant to them. So the chances of catching one's attention are bleak. In such a challenging situation, sometimes, you are tempted to think that may be the era of email is dead. You cannot be more wrong!
Despite concerns about declining attitudes toward email marketing, the medium is alive and kicking. You can still bring smiles on readers' faces with good emails and these prospects prove to be the most valuable customers. They spend more time online, buy impulsively, pay for convenience, and to top it all, pass a good word across.
Is Email marketing still effective?
A 2013 Marketing Sherpa report reported that almost 1/3rd of marketers surveyed were sending relevant email communications in periodic intervals to a segmented audience with the objective of lead-to-prospect conversions.
A study conducted by Cambridge, MA-based Forrester analyst Shar VanBoskirk and reported in the publication "Email Marketing Comes of Age," of Forrester Research, found that e-mail has reached widespread penetration, with 97% of consumers and 94% of marketers using the channel. It was also found that women are more likely to share e-mails, as 3 in 5 consumers who forward e-mails are women. Young consumers, 18 to 34 years old, maintain a separate address specifically for promotional e-mails.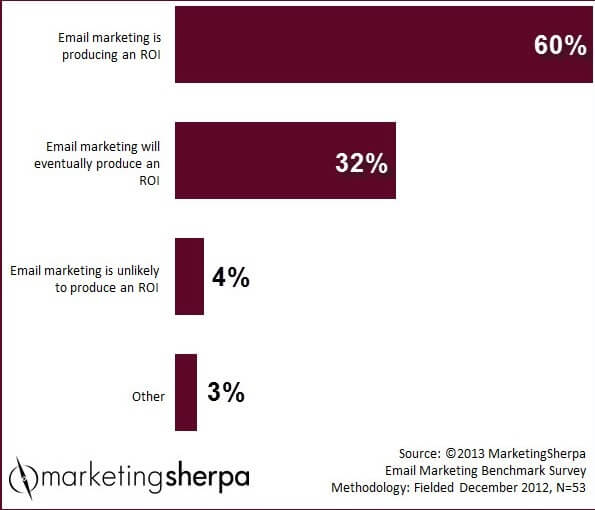 Email is genuinely a strategy to be incorporated for all your brands. But now the question is, how good are the returns on this investment? Well, you can be rest assured that the returns are not just good, but high! By performing proper email segmentation and targeting your email campaigns to the audience, it is almost impossible that you don't get eyeballs. Crafting the email content, design and layout; every single component plays an important role in deciding whether the email would be read. So, the medium is not something to be branded redundant with regards to the ROI earned, but it's time to concentrate on the package that you want the consumer to read.