How to Take Better LinkedIn Advertising Decisions Using Accurate Healthcare Lead Database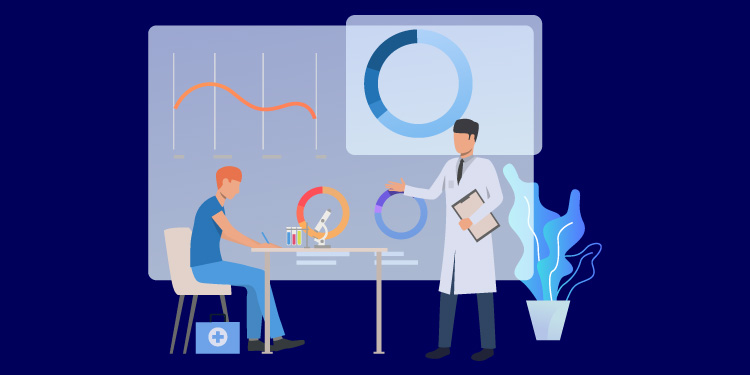 You must be aware of the hype surrounding LinkedIn for B2B healthcare marketing. 
LinkedIn gives you the advantage of the context 

LinkedIn takes precision targeting to the next level 

LinkedIn improves ABM with the Lookalike Audience feature 

LinkedIn is hands-down the best for lead generation 

LinkedIn is ideal for driving traffic and engagement 
First things first: The hype is real. Your advertising decisions for LinkedIn can help you leverage the most sales opportunities or make you miss out on market potential. After all, a 2020 Communications Report by HealthLink Dimensions found that 46% of healthcare executives use social media platforms for professional purposes. And since LinkedIn facilitates discussions and profile privacy control, it is the most preferred social network. 
So, what are your metrics saying?
How's your content reach?

How many unique impressions are you receiving?

What is the engagement rate?

Are your posts converting?

Is your content attracting and retaining followers?
The answers to all of these questions find their root in a single question – Do you or do you not know your audience well?
If you're well aware of your target audience, your KPIs should be reassuring. And if not, there could be two reasons for low campaign responses –
You're only using internal data 

You're using inaccurate third-party data 
In either of the cases, the only answer is to acquire an accurate healthcare leads database. 
What Qualifies as an Accurate Healthcare Leads Database?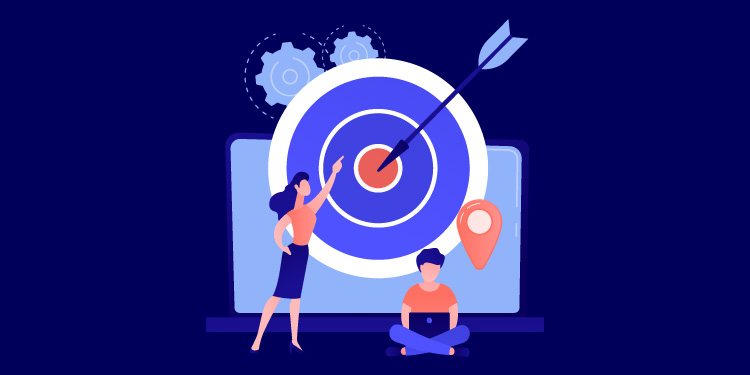 The number-one requirement has to be accuracy. After all, if your database consists of inaccurate contacts, duplicities, and missing fields, you are going to end up targeting the wrong contacts. Any marketing decision you make hinges on an accurate database and would affect the outcome. 
Are the contacts you're targeting relevant to your business' products and services? However, you need to go beyond surface research. For example – If you're looking to target hospitals in a select zip code for your medical equipment products, don't just start targeting any institution that may require the said services. Ensure you follow the BANT – Ask questions like –
Does the institution have the budget to invest in my product or service?

Am I targeting the key decision-makers or at least someone with purchasing power?

Does the institution need my products or services?

Is the timeline of my advertising right?
If you don't, you might end up with contacts who do not need your products, cannot afford them, or may have already availed products from your competitors. Also, look for contacts researching on competitor websites and target them on LinkedIn with relevant banner ads that address their pain points. Gain deep insights into your contacts. Make your database completely relevant to your business. 
Sadly, there are still marketers who, despite maintaining an accurate and up-to-date database lose relevant contacts simply because they do not have their CRM scrubbed clean frequently. This can be a deadly move. You don't want to deal with wasted resources down the line either. Hence, you need to ensure that your database is cleaned at least once every 45 days. Any later than this is not recommended since contacts regularly change their email addresses, jobs, locations, etc. 
It doesn't matter even if you're handling only the email addresses of your clients, you need to ensure rock-solid data security. The more information you own about your customers, the more careful you must be. Several data compliance norms have been established, with the latest of them being GDPR, to ensure customer privacy and there could be nothing worse than for an organization to neglect this aspect. 
How to Use an Accurate Healthcare Leads Database on LinkedIn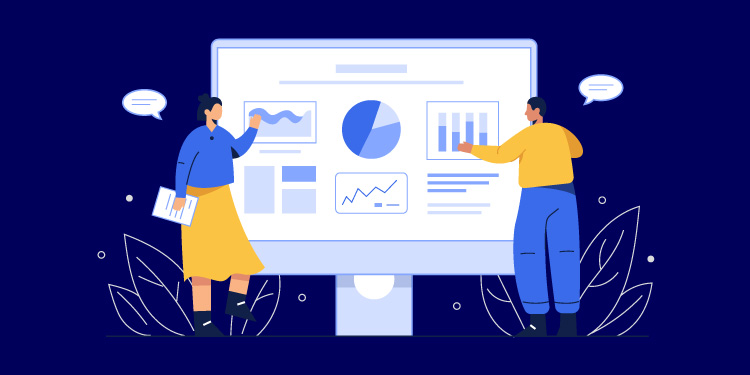 LinkedIn Lookalike Audiences
LinkedIn's Lookalike audiences are a powerful tool that can help you gain new customers on the platform. This tool basically helps you create a "lookalike" or similar target groups for your existing audiences. Meaning, it combines the traits of your ideal customer group and creates similar personas for niche targeting. 
Benefits of using this tool
Using LinkedIn's Lookalike Audiences feature, you can –
Find new, high-quality leads 

Create the ideal matched audience. This gives you more control over who you target. 

Reach potential leads that are more or less similar to your existing customers 

Maximize ROI due to the niche targeting 

Scale your campaigns easily and quickly 
How to use this tool to your advantage?
With the Lookalike Audiences feature, you have the option to include or exclude a specific group of audiences. LinkedIn allows you to use a total of 17 targeting facets to refine your Lookalike group. Some of them include location, company size, and job function, among others. However, first, you need to identify your matched audience, something which can be done with the help of your customer database and integrate it with LinkedIn's professional audiences. Test various types of audiences to see which performs better. Also, identify an audience group for each stage of the sales funnel. Don't layer additional facets such as job function, seniority, etc. 
With LinkedIn Lookalike Audiences, you can –
Carry out Contact Targeting Campaigns
Running personalized ads based on purchase intent is possible. Consider an example – If you find out that a target account is researching for defibrillators on a competitor website and you find out that your product is cheaper and can offer some advantage over the competitor's, you can immediately target this account using banner ads that read, "A cheaper and better alternative to [Insert company name]!" This will trigger that account to click. Moreover –
You can send out hyper-personalized ads to your audience based on which stage of the sales funnel they are in – awareness, consideration, decision-making, or purchase. Just find out the informational or transactional intent of your target groups.  

You can design targeted campaigns to win back churned customers. First, try to find out what's making them lose interest in your brand. Is it high costs, complexities, a mix of both? Then, run ads that target these customers' pain points. 
LinkedIn Sponsored Ads
LinkedIn Sponsored Ads are ads used to promote relevant content via special links. These links can either be posted on LinkedIn, your blog, or even your website. The goal of such ads is to increase demand generation via greater brand awareness. 
Benefits of this tool
You can capture the attention of healthcare professionals exactly where they spend their most time – the feed 

Whether you wish to create brand awareness or simply drive higher leads for your business, you can do it all with this tool 

This tool helps you measure campaign performance and learn more about your audience's demographics 
Types of LinkedIn Sponsored Ads
Single image ads 

Video ads 

Carousel ads 

Event ads 
How to use this tool to your advantage?
Showcase your healthcare products and services. For instance – Create engaging ads that deliver value via high graphics. After all, consumers are experts at skimming through ads. 

Garner interest in an upcoming event. This includes networking events, workshops, product launches, alumni meetups, or conferences and summits. To make your event ad a success, you can post videos or images of past events, highlight your speakers or sponsors, or share other valuable info about the event. 

Share thought leadership. For example – Share the latest reports, valuable articles for which you use authoritative sources, industry analysis, counter-narrative thought leadership content, and more. 
Sponsored InMail
LinkedIn Sponsored Inmail helps you create and deliver a message directly to your selected target audience's LinkedIn inbox. It's much like sending an email to someone without knowing their email address. Sponsored InMails are only delivered when a user logs in to their LinkedIn account. 
Benefits of this tool 
Effective lead generation 
Personalized communications 
Reaching LinkedIn members when they're the most engaged 
Delivering prompt notifications 
You need not even know the contact's email address to send them a direct mail on LinkedIn 
How to use this tool to your advantage?
You can share valuable information via this tool. For instance – A message that reads something like, "If you choose to ignore [insert problem] any further, you risk losing out on [insert dollar amount]." That should get the customer's attention. 
You can also use this tool to pique the curiosity of the recipient. For instance – "Are you aware of [insert topic] and how it has impacted the healthcare sector?" or something like, "Can you tell me more about [insert topic]?"

Now, remember that the purpose of using LinkedIn Inmail is to earn the right of conversation with high-value prospects. So, it would be wise to not schedule a meeting via LinkedIn InMail. Just look for ways to effectively start a warm conversation with rich insights. 
How an Accurate Leads Database Helps You Take Better Advertising Decisions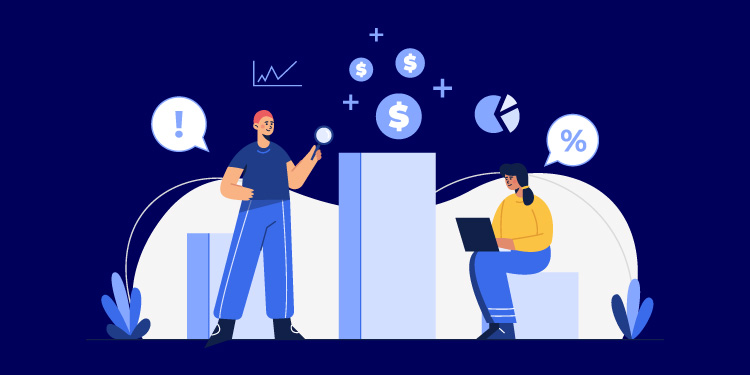 Perhaps, the most significant way that accurate leads data helps you take better advertising decisions is that it helps you know your audience better. Not only do you know the demographics and firmographics of your audience, but you can even get to know their purchase intent, which is something that determines where each potential buyer is in the sales funnel. For instance – If you find out that certain HCP accounts are looking for the best "prosthetics," on competitor websites, you can make out that this particular account is close to the transactional stage because they show clear purchase intent. Hence, if you target this account with hyper-personalized direct mail proposals or banner ads on LinkedIn that highlight your product's major selling points, you should be able to convince the HCP to click through. 
Where it was possible to merely get into a group of prospects' minds, purchase intent monitoring has made it possible to explore the minds of every individual prospect. This greatly improves your marketing chances, reducing the degree of guesswork. 
A Few Important Tips
Given below are a few tried-and-tested tips on taking your LinkedIn healthcare marketing to the next level –
Ensure that the leads database you use meets all data integrity points. This factor cannot be stressed enough. Without an accurate and relevant database, you're simply shooting in the dark, albeit, with a database this time. 

Put your pitches in front of an audience that is willing to do business with you. Again, this is all about detecting the purchase intent of your audience. There could be nothing worse than to turn HCPs off with continuous sales pitches or product features. First know the stage of the sales funnel they're in, then act accordingly.

Always target via list segmentation. You are more likely to get positive results when you target your audience based on their job title, seniority, medical institute they work for, area of specialization, etc. When you create custom audiences based on such segmentation, you will automatically give your audience exactly what they need and save marketing resources. 
A lot of healthcare marketers fall into the trap of thinking that LinkedIn marketing is tough. So, they fail to utilize one of the most effective platforms in connecting with top healthcare professionals. The steps are simple and common, whether you're a small firm or a large enterprise. 
Have a proper customer profile in place 

Post actionable content that offers value instead of product features that sound sales

Match your audience after proper segmentation 

Leverage groups to connect with HCPs in a more interactive way 

Start your own groups if you want using topics that are trending or relevant 
And you should see your KPIs improve. When it comes to healthcare marketing, you can never go wrong with getting LinkedIn marketing right. So, start today by procuring a healthy leads database!