Importance of Keeping Your Customer Database Up-to-Date
Marshal Sequira, July 10, 2020
As the famous author, Pearl Zhu, eloquently puts it, "We are moving slowly into an era where Big Data is the starting point, not the end." It is at the very foundation of intelligent business decisions as well as marketing strategies. However, many small and big businesses are guilty of not giving data the attention it deserves. 
A study by Informatica pins the rate of customer data decay at 30% each year. And, this is still a conservative estimate! In today's Age of Information, identifying need gaps and pain points of customers is key to increasing revenues, and staying on top of the competition, and data makes all of this possible. Therefore, using out of date records is worse than having no data to work with. 
Furthermore, if you think that the rate of data decay is faster for B2C companies, think again! A report by Socialnomics reveals that B2B databases erode by 40% each year. This rate means that 40% of B2B clients change their contact information annually. If you are still not convinced why you need to update customer data regularly, this post aims to help you discover the top reasons why you must keep your data in top form.
Bad Data Generates Bad Leads and Lowers Customer Engagement
Even before personalizing your marketing campaigns, it is crucial to identify who you are customizing for. With out-of-date customer data, your sales and marketing teams will be sitting ducks as even a well-designed brand communication strategy will simply not reach the right customers. Also, tracking leads will be like finding a needle in a haystack if uncleansed data is your source of information.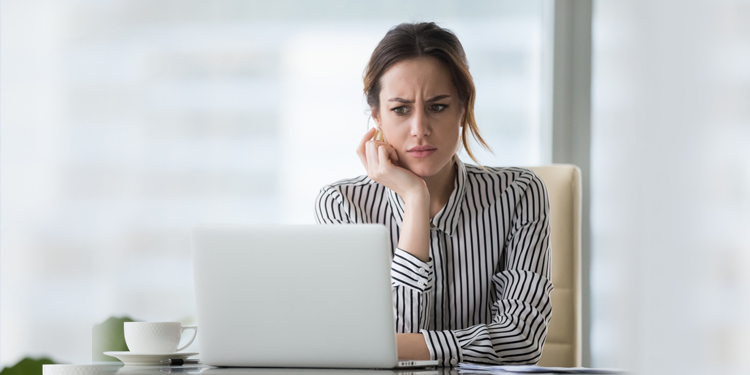 A study by Reach Force found that around 2% of lead information goes stale each month from marketing databases. Therefore, by the end of the year, just your lead or prospective customer database decays significantly. Imagine the amount of time your sales and marketing teams could have saved pursuing accurate leads and pitching them products and services they genuinely need! Another statistic by Business2Community reveals that 54% of marketers admitted that a lack of updated data is the biggest hurdle to meeting targets. In a nutshell, if you want to make your sales and marketing departments perform optimally, give them quality data to see better lead generation and customer engagement.
Good Data Leads to Personalized Marketing Campaigns
Clean and updated customer data paints an accurate picture of who and where your customers are, thus providing you with the very first step to create personalized marketing strategies. If your customer data is current, you can make better decisions about content creation, and can also design engaging marketing campaigns for specific customer segments that are most likely to respond.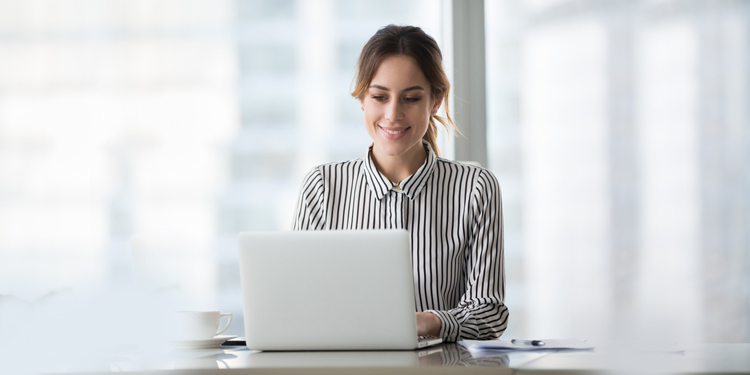 Know this that the buyer of today is learning to expect personalization more and more with each passing day. Therefore, it is only through data that you can effectively communicate with prospects and retain them by correctly identifying their demography, interests, and motivations.
Out-dated Data can Harm Brand Perception
Old and outdated customer data damages your brand's perception, which perhaps took you a significant amount of time and effort to earn. For instance, with a decaying database, you may end up sending emails to customers who have already opted-out or unsubscribed from your company's email communication. Doing this can annoy prospects and severely hamper your reputation rather than help you gain leads.
Another problem created by outdated information is the duplication of records. Duplicate records will ensure that you end up emailing the same marketing communication to the same prospect or lead, twice. Multiple entries for one client is also bound to confuse your sales and marketing teams, thus making them chase after the same set of clients again and again. Therefore, to keep data fresh, it is ideal that you automate checks to identify and weed out duplicate entries continually. 
Clean Data Improves Other Business Practices
Cleansed data improves not only marketing practices, but also streamlines internal business processes. Therefore, along with customer data, you must also keep your employee and product database current. With the help of the latest data, you can accurately identify which products and services are doing well and which are not. 
Furthermore, you can also use company data to keep a check on payrolls, employee grievances, etc. to avoid future complaints. Additionally, cleansed data can help C-suite executives evaluate if positions and departments within the company need integration for better collaboration.
Updated Data Helps Provide Better Customer Service
It is no secret that customers get behind brands that offer top-notch after-sales service. An updated database allows you to develop stronger relationships with your existing customers. After all, customer retention is just as necessary as acquisition. Also, when you have current data, you can accurately study trends and changes in buying behavior and seek post-purchase feedback from actual customers.
This feedback helps companies develop a more client-centric approach to customer service. Staying up-to-date with the shifting demands and contact details of your client base is only possible when you have a database free from redundancies and duplicities.
Let's face it! Customer data is the silent champion behind what your business did or did not do right in the past. For instance, if you are presently reveling in the glory of a successful email marketing campaign, use up-to-date data to pinpoint what clicked and contributed to this success. It may be that current data helped you identify your client segment to a T, or perhaps you nailed the content by personalizing business offerings.
Compare this with the harmful effects of obsolete data, which wastes time and efforts and makes you chase after dead leads only to damage your company's reputation further. Therefore, companies that realize the value of clean and up-to-date customer data are sure to stay ahead of the curve, create personalized marketing strategies, and improve overall business practices. So, if you do not have a clean flow of data entering your organization, it is time to regroup and revamp your company's data strategy.