How to Ensure Email Marketing Success Using Nurse Practitioners Data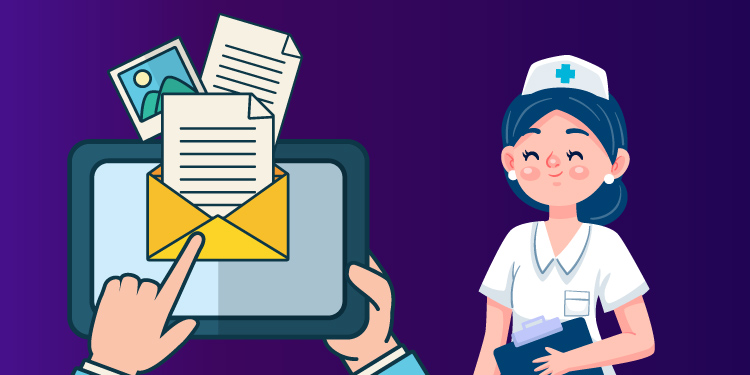 The key reasons behind the demand of a targeted nurse practitioners database is to get access to a rare talent and skillset. Those targeting nurse practitioners are closely associated to helping an industry that is always looking for nursing talent. These can be recruitment firms or hospitals and clinics who are witnessing a shortfall in their nursing staff and would like to target the best nurse practitioners about an opportunity that requires immediate action.
The type of intent searched by those searching for nurse practitioners:
Nurse practitioner contacts
Nurse practitioner database
Nurse practitioner email lists
Nurse practitioner mailing lists
Nurse practitioner mailing database
Nurse practitioner email campaigns
Who are nurse practitioners and why Healthcare industry needs them to prim the shortage of physicians?
If you are a healthcare provider, a hospital or a doctor, you would always want to be surrounded by the best nursing talent. You essentially seek the best nursing experience for your patients and that's is something that is sacred and sacrosanct for the reputation of the hospital and healthcare business. You essentially want to hire those who understand and fulfill all the responsibilities that patients associate with a healthcare provider. The biggest impediment to reaching this goal is the shortage of trained nurse practitioners in the market.
The industry is essentially motivated to hire more nurse practitioners as they are primed to bridge physician shortage. And the USA being one of the leading countries in healthcare innovation is committed to take active measures for making patientcare the world's best.
AAMC's data suggests, a good percentage of the predicted and worsening physician shortage lies in primary care – it could reach just over 55,000. In specialties, the numbers are even higher – with a predicted potential shortfall of specialty physicians expected to touch nearly 87,000.
Nurse practitioner's database, emails campaigns and outreach is the best way to overcome this potential shortfall of physicians. Because nurse practitioners are in many cases considered to be experienced and qualified enough to fulfill higher responsibilities, and access to such a valuable resources is the need for the hour for the healthcare industry.
Email campaigns for targeting and attracting nurse practitioner eyeballs
For those hiring or enabling the hiring of nurse practitioners, the primary challenge is not of the knowledge of marketing but the data itself. According to our internal surveys with the Chief People's Officers many Healthcare Staffing Solution Company CEOs the need for such talent acquisition is sometimes very urgent and can immediately trigger a need to launch expensive online campaigns to get interested candidates. The best way out as suggested by the industry leaders is to have an ongoing relationship and communication with Nurse Practitioners and engage with them on a regular basis.
Just in case there is any opportunity that nurse practitioner job seekers can find relevant through such round-the-year communication, the responses for such recruitment drives are known to drive higher results.
Email marketing to promote new therapies, primary care products and CME fulfillment to nurse practitioners
As nurse practitioners manage patients with new injuries and problems, they also play a key role in prescribing various therapies to support recovery. There are healthcare aiding technology companies and healthcare and wellness products that have nurse practitioners as their primary target audience along with hospitals.
Use cases of marketing campaigns targeting nurse practitioners:
A new handheld ultrasound for primary care
A new primary care practice model
A new primary care patient data capture solution
A new IT solution that enables patient monitoring
A new drug that helps better primary care outcomes
These are some of the different reasons why many marketers want to launch nurse practitioner email campaigns. These campaigns act as the best vehicle for nurse practitioner engagement among a mix of several other healthcare decision maker personas with a – physician email list, physician targeted Facebook campaign data, physician targeted LinkedIn targeted data among several others.
Many of these targeted healthcare profiles and personas also have a need for upgrading their existing knowledge and skills by acquiring new specializations and adding new healthcare standards. All these professionals have an imminent and on-going need to stay abreast of the latest technological breakthroughs and studies that can help elevate their status in the market as sought after medical professionals.
Many healthcare and medical product innovators are therefore trying to position themselves as publishers of content that educates nurse practitioners. These medical education and knowledge sharing programs are best promoted to nurse practitioners with email campaigns that track how much time the target spends reading or engaging with any specific content, what type of content makes the best sense for their career's progress and the best surveys that can bring them to express their deepest concerns.
What you can do to launch a successful email campaign to engage nurse practitioners
To begin with, having a Nurse practitioners' data is one of the most valuable types of contact intelligence you can use for email marketing. By using this data, you can create targeted lists and send highly relevant content to your subscribers. In addition, nurse practitioner data is typically very accurate and up-to-date, making it a valuable resource for your campaigns.
If you're looking for a way to improve your email marketing results with registered nurses' contact lists for your healthcare services, you may want to consider using nurse practitioner data. By incorporating this data into your campaigns, you can ensure that your messages are reaching the right people and getting the response you desire. Keep reading to learn more about how nurse practitioner data can help you achieve success!
By following these tips, you can improve your chances of achieving success with email marketing using nurse practitioners' data.
1. Putting Email Marketing Templates to Good Use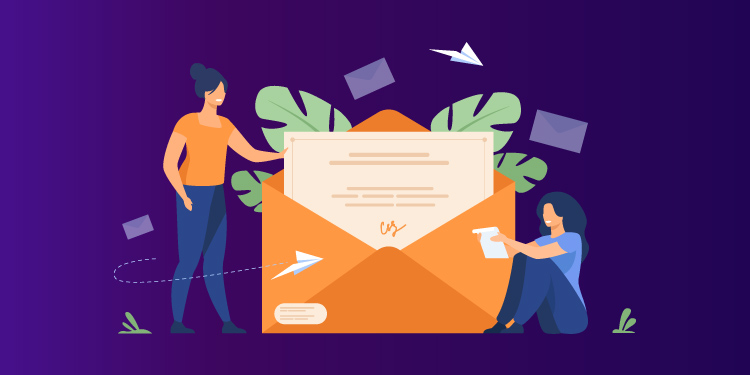 Email marketing templates are a terrific resource for assisting you with your Nurse Practitioners Data email marketing needs. Unless you're a designer and developer in addition to a talented marketer, templates will save you a lot of time because they eliminate the design, coding, and UX defining work from email creation.
Choose email templates that have been proven to be beneficial when making your decision. The best templates come from the most recognized Email Service Providers (ESPs), who have put them through rigorous testing against thousands of other options. So, when it comes to aligning campaigns with Nurse Practitioners Database, stay with the professionals. Also, when creating emails and designing your marketing strategy, you must be conscious of email restrictions.
2. Leveraging Nurse Practitioners Marketing Contact Data Segmentations
Segmentation is the process of breaking down your enormous nurse practitioners email list into subcategories based on the traits, interests, and preferences of Nurse Practitioners. We should not send generic email blasts in the best-case situation.
If you are doing so you run the risk of sending the wrong information to the wrong individuals and losing subscribers if you don't use email segmentations. It's important to remember that each person who signs up for your emails is at a different stage of preparation to become a customer. The most important goal is to establish trust and grow the relationship.
The more you segment your list, the more trust your nurse leads will have in you, and the easier it will be to convert them later via email campaigns. This is possible as you are able to align your services and offerings based on the unique requirements of your prospects. Geographical location, lifecycle stage, awareness, contemplation, decision stage, past involvement, language, and job title could all be used to segment your list of nurse practitioners.
3. Incorporating a Considerable Amount of Automation for Campaigns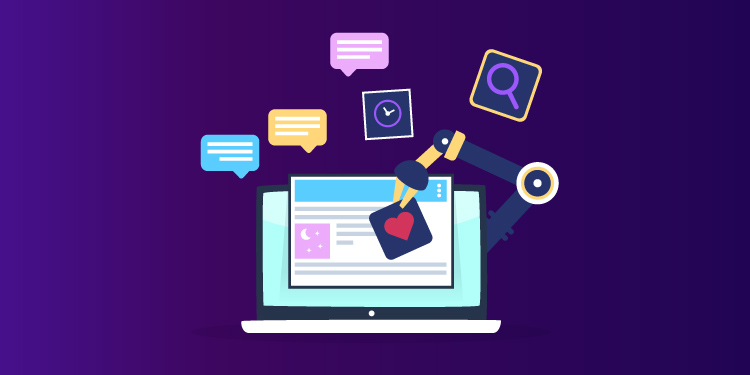 Automation is the process of putting your list of Nurse Practitioners and Healthcare providers to work for you. You can send highly targeted automated emails after you've formed particular subgroups. There are a few options for accomplishing this. Autoresponders and Workflows are the most common examples.
Using autoresponders to streamline your email marketing
A drip campaign, also known as an autoresponder, is a series of emails that are sent out automatically once prompted by a specific action, such as when someone downloads your eBook.
To guarantee that your emails are informative and entertaining to your prospects and nursing providers, you'll need to follow carefully crafted criteria when writing to them. You should pick how often you want to send emails, such as every few days, weeks, or even months.
The beauty of autoresponders is that you can schedule them and forget about them. Each email that you've added to the series will be sent to every user who is subscribed to your autoresponder campaigns.
Workflows to help you take your campaigns to the next level
Workflows, on the other hand, take autoresponders a notch further. Workflows are similar to a flow tree or flowchart with yes/no branches that perform activities based on the criteria you provide.
Enrollment criteria, or the activity that qualifies a user for the workflow, and a goal, or the action that removes a user from the workflow, are two fundamental components of workflows.
Workflow tools are clever enough to recognize when a person opens an email or downloads an offer, and they will trigger a series of actions in response. That is, based on what a user performs, it can send an email series or even shift a prospect's lifecycle stage or path.
Unlike autoresponders, workflows are intelligent: they may adjust the path of your automatic series based on what your prospect – in our case; a nurse practitioner – will find valuable.
Enterprises can see a 23% increase in revenue when they send emails based on lifecycle stages.
4. Personalize Emails based on Nurse Practitioners Engagement History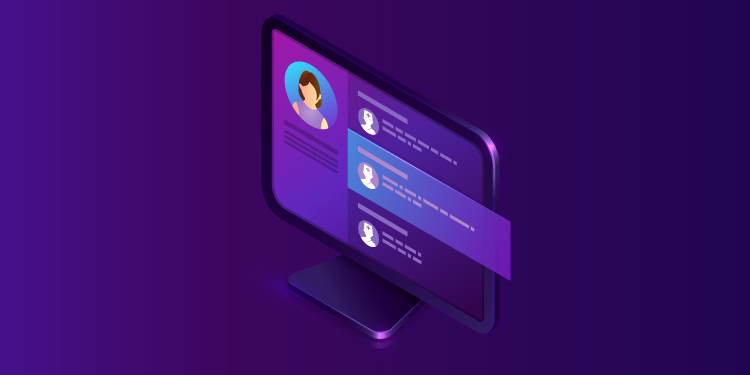 It will be much easier to send emails with personalized touches now that you know who you're emailing and what's important to them.
When compared to conventional emails, personalized emails have a 20% higher open rate and a 15% higher click-through rate. You would have accumulated all of this one-of-a-kind information. Personalization tokens supported by your email marketing program can be put to effective use here. Sending generic emails that don't make your leads feel special is no longer an option.
Here are some ideas for personalizing your email marketing for nurse practitioners, such as including a first name field in the subject line or greeting. When appropriate, this could be followed by region-specific information that would add another layer of personalization.
Then you may create content that is relevant to the stage of your lead's lifecycle or journey. This can be accomplished by delivering emails that are relevant to a lead's most recent interaction with your business enterprise.
Last but not the least it is a good idea to sign off on your emails with a human signature.
In Conclusion:
This blog post has given you insights into how to ensure email marketing success using Healthcare Data. We hope that this article will be of use for your business in the future, and we are always happy to provide additional information on a digital strategy to work with nurse practitioners marketing data or any other enterprise datasets.
A nurse practitioner is a highly sought-after medical professional, and it can be an excellent way to increase your email marketing success. If you want help with incorporating the power of this profession into your digital strategy, we're here for you. Contact us today!