Top 10 Healthcare Data Providers – Which are the Best B2B Database Companies in the USA?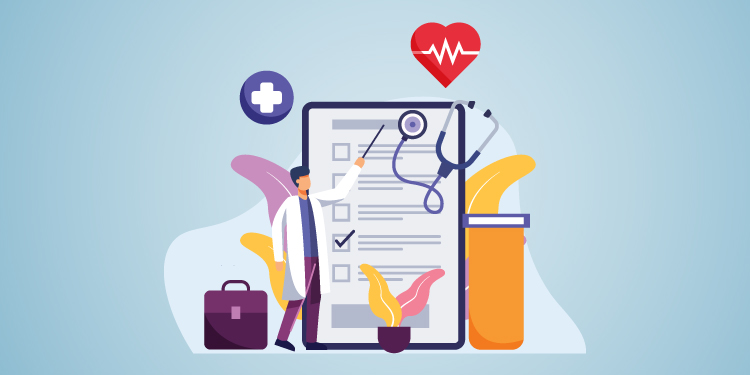 Scientific breakthroughs and technological transformations are inevitably going to change the future of healthcare. They will push the focus of healthcare services to prevention instead of cure. Consumer wearables, like the Apple Watch, are early examples of what the future of health will look like.   
Think of a wristwatch that can monitor your blood oxygen levels and inform you if a problem may arise well before it does. This way, by continuously monitoring your vitals, healthcare organizations can spot any warning signs sooner and provide early preventative care if needed. But a lot of such innovations will also rest on the quality of healthcare data at hand.
Besides, the efficacy of healthcare services primarily depends on the prescriptive advice of the healthcare practitioners, which is prone to human errors. Many experts believe it's a gap that healthcare data services and analytics can fill effectively. 
So, it's no wonder healthcare data will reportedly grow at 36% CAGR through 2025. Also, the reason why many B2B players are looking to invest in the emerging health space. 
The Emerging Market for B2B Healthcare Data Services and Solutions
Since the pandemic, the idea of healthcare has slowly shifted from treatment to early care. As a result, today, the healthcare market offers various revenue sources to mobile software application vendors, device OEMs, wireless operators, and system integrators.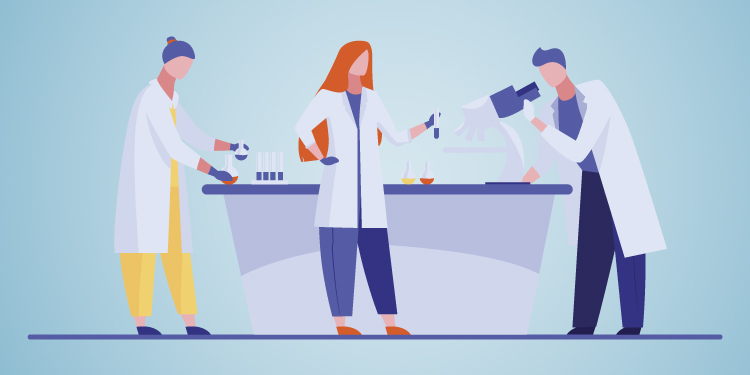 Enterprise stakeholders like governments, employers, and producers looking for ways to provide more efficient care models have also become potential customers in the B2B healthcare space. 
What does this mean for the B2B industry? Simply this: The B2B health space is bustling with new players and potential revenue streams for you to bank on. One of the biggest markets for healthcare services and solutions is in the USA, which spends nearly twice on healthcare compared to other countries.
So, if you'd like to cater to top healthcare providers or allied industry in the USA, quality healthcare data collection and interpretation can become a powerful tool to drive better outcomes. You can cut production costs and develop more effective healthcare products and services. 
The only problem is: How to properly find, clean, and store the overwhelming amount of healthcare data. You see, the healthcare sector is full of sensitive information and closely controlled by privacy laws. In such a scenario, filtering the large volumes of data to derive valuable insights will be no walk in the park. 
The process is not only challenging but also time-consuming. Also, one that is better left to reliable B2B data vendors or medical data companies who can simplify the process and deliver actionable intelligence in an easy-to-handle format.
As already mentioned above, privacy laws are sacred in the healthcare sector. Therefore, finding a trusted source for your datasets is also equally important, yet the task is typically exacting. Luckily, you don't have to worry because we've compiled a list. 
The following 10 healthcare data providers (in no particular order) are some of the top healthcare companies in the USA that offer premium B2B healthcare data –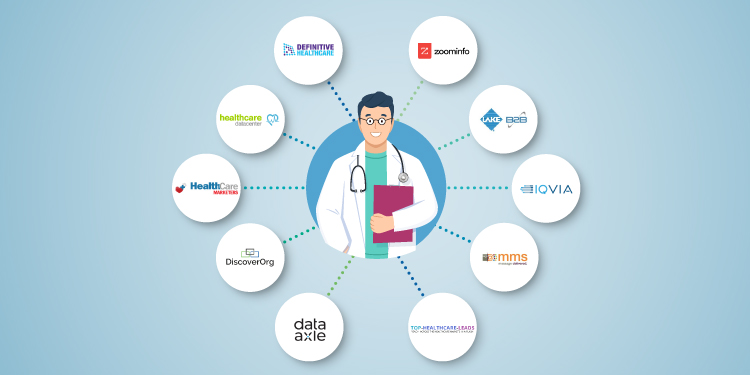 1. Definitive Healthcare
Definitive Healthcare, true to its name, provides proprietary knowledge on C-suite executive contacts, CONs, and RFPs you can't find elsewhere. By harnessing their thoroughly segmented datasets, you can gain a deeper understanding of your ideal buyers and craft a compelling marketing strategy. Also, reach your target audience more confidently. 
2. ZoomInfo
ZoomInfo houses a directory of actionable and direct contact information on B2B sales leads in top healthcare providers, including medicine, hospitals, dentistry, and more. The comprehensive database allows you to access accurate email addresses and direct-dial phone numbers, ensuring you don't waste time on low-quality healthcare leads. 
3. Lake B2B
Lake B2B provides niche healthcare B2B data (comprising 110+ intelligence fields!) to help you reach top healthcare chiefs and professionals worldwide. The leading healthcare data services provider also has a massive repository of 26 Million+ verified healthcare contacts you can access to improve your campaign efficiency with 90% deliverables and enjoy a dramatic increase in conversions. 
4. IQVIA
IQVIA offers a high-quality healthcare industry database to instantly let you access 10 Million+ opt-in contacts, including contacts of over 691,000 organizations. After importing data from trusted industry and government sources, the company routinely performs automatic and manual quality checks to ensure you only receive a verified, updated, and validated healthcare database. 
5. MMS Lists
MMS Lists combines human expertise and high tech to present you with a targeted, up-to-the-minute list of leads on top healthcare providers scrubbed in real-time. This 90-years-old data provider can simplify your healthcare marketing efforts cost-effectively by providing a high deliverability rate for the sales messages you send to physicians and allied professionals.
6. Top Healthcare Leads
At Top Healthcare Leads, you can access verified data of top medical professionals, healthcare practitioners, and healthcare technology providers at affordable rates. Their core capabilities include email appending, phone appending, data appending, fax appending, and other custom-tailored healthcare marketing solutions. That explains why it's one of the top healthcare data companies in the USA. 
7. Data Axle USA
A healthcare database from Data Axle USA comes customized to your unique business needs. They let you choose from over 30 search selections, including 57 healthcare specialties, to help you target the right audience. Data Axle USA also houses a comprehensive directory of over 1.4 Million healthcare providers in the USA, from large hospitals to small practices. 
8. DiscoverOrg
DiscoverOrg provides actionable B2B healthcare data and intelligence for successful marketing, sales, operations, and recruiting outcomes. You get access to real-time buying signals for generating more healthcare leads and prospecting high-intent buyers effectively. Also, DiscoverOrg arms you with the complete, accurate, and direct contact information of C-suite executives to drive better ROIs.   
9. HC Marketers
HC Marketers provide top-quality lead information based on geography, specialty, and lifestyle data, including operational data intelligence. Other than contacts of top medical chiefs and key decision-makers, you get complete and updated lead information compiled in a single database. The company also provides free sample data whenever you request a quote. 
10. Healthcare Datacenter
Healthcare Datacenter offers a suite of healthcare marketing solutions, from campaign tracking to CRM management, personalized to your business requirements. Through their robust database, you can access contact information on pharmacists, medical institutions, physicians, nurses, and more. Better yet, you can sample free data before you purchase a data list. 
And, that's it! The 10 of the top B2B healthcare data companies in the USA you can rely on for healthcare marketing insights and solutions.