Run Targeted Google Ads Remarketing With Email Lists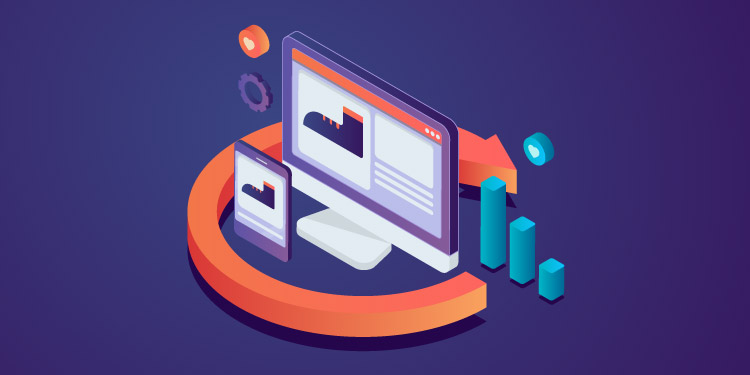 Most B2B marketers think that Google is a wonder drug for reaching their targets. Simply invest your budget in Google Ads and watch your campaigns hit those magic numbers or KPIs as referred to so often.
That's not going to happen unless you have made an effort to ensure the following –
Your website visitors are being tracked

Their emails are being added to your CRM

You take the effort to remove duplicate entries from the same visitors when they were in a different organization.
There are many factors that will determine how you can make the most out of your Google Remarketing Ads with a super-clean lead upload CSV file. Yes, it is, in fact, this lead data in the CSV file that will determine if the right people, and not window shoppers, watch your advertising campaigns and respond. Else, you will keep drawing tens of thousands of Ad impressions with only a few clicks until you see desired action/cart conversions/demo registrations, and more. Most of the time, you will fail to run campaigns that resonate with your most prospective customers as the lead upload file is full of errors.
Do not expect Google Ads to deliver if your customer match upload is full of errors. 
Begin by Understanding Your Remarketing Goals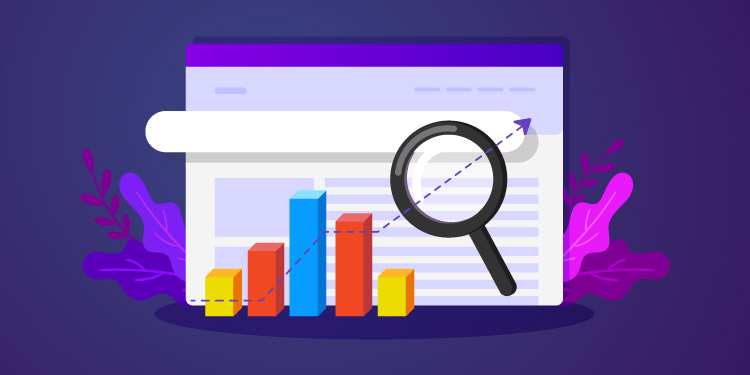 Yes, it all starts with selecting the audience groups you wish to target with your Google Remarketing Ads. And to select the right audiences, you must have a clear understanding of your remarketing goals. For example –
Do you wish to generate leads out of people who did not take a certain action on a page? 

Are you currently more interested in people who reached a specific page within the checkout process but then abandoned their carts?

Do you want to design campaigns for specific audiences who have not seen a page you'd like them to see?

Are you carrying out seasonal remarketing or time-sensitive campaigns?

Do you want to exclusively target customers who recently made a purchase?
Knowing exactly what action you want your focus groups to take is crucial, as it will determine your next steps –
Which pages should include the remarketing tags?

How to create custom Ads for your target group?

Which network to choose and how to target audiences there?

How to create custom pages dedicated to the audiences you're targeting?
The Infinite Number of Ways to Select Audiences for Google Ads Remarketing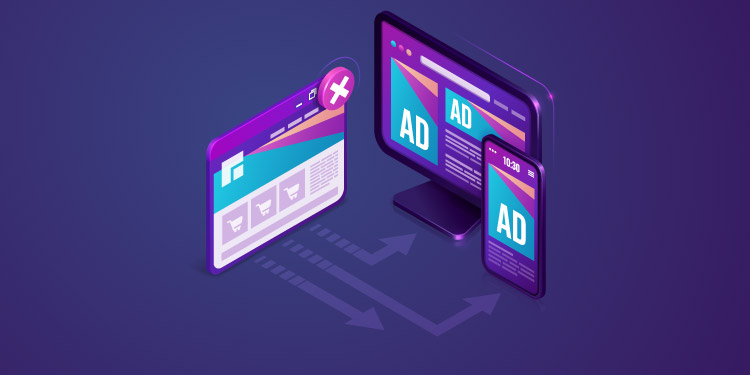 Based on your unique remarketing goals, you can choose audience groups in numerous ways, some of which include –
Based on the product page visited 

Time spent on the site 

Based on the number of pages visited 

Based on specific dates 

Based on specific tags 

Demographic targeting 

Geo-targeting 

Language-based retargeting 

Based on different devices 

Any other custom combinations you may have in mind. For instance – targeting audience based on URLs. 
Here's How Your CRM Will Make Your Google Ads Remarketing More Effective
Once you have chosen your target audiences, it's time to compile a list of their contact information. This contact information stored in your CRM software is the key to Google Ads remarketing success. Here's how –
#1 It will help you move prospects down the sales funnel
You can push prospects further down the sales funnel till they convert into paying customers. For this purpose, you must create and upload different customer lists based on their stages in the buying cycle. 
For example, if contacts have downloaded an e-book or a whitepaper, you can remarket to them via ads promoting your case study. 
#2 You can even convert mid and low-funnel prospects
There are always those prospects that attend a webinar, complete a free trial, or even chat with your sales rep without ultimately making a purchase. Don't give up on them yet! You might as well be able to convert them. Conduct a survey to understand their problems and create targeted Ads that address their sales objections. 
For example – Wordstream conducted a similar survey. They found that most people did not make a purchase because they found the software too confusing to use. So, what did Wordstream do? They compiled a list of these prospects and targeted them with Ads that invited them to join a free course for learning the software. 
#3 It will help you leverage cross-selling opportunities
Often, customers may have a need but not know it until shown. This is where cross-selling comes in. Cross-selling is especially useful for Display Networks where consumers passively search for products and services. 
For instance – If you are a home service company that offers both HVAC and plumbing services, you can create separate lists for customers who previously availed each of the two services and then target both segments with Ads promoting the complimentary service. So, customers who previously availed plumbing work can be targeted with HVAC Ads and vice-versa. 
This is also useful in cases where a customer may have made a one-time purchase; they can now be targeted with different complementary products. You can make the offer all the more tempting by giving exclusive discounts. 
#4 You may be able to reactivate dormant customers
Your CRM may include customers who have been inactive for some time now. Well, you can integrate it into Google Customer Match to reactivate these customers. But first, you may need to run Analytics and surveys to find out the key reasons behind dormancy –
Did some customers stop purchasing from you because of a lack of guidance on using your software? Then, it's time to compile a user list and target them with a free online course on using the software.

Did some others leave because they received better offers from competing firms? Maybe you must remarket to these groups with even better offers or create Ads asking your customers to have a free trial of your services. 
#5 You can improve your account-based marketing
Account-based marketing offers clear benefits such as shortening the sales cycle and hyper-personalizing your marketing approach. However, accurate lead data for remarketing can amplify these benefits. For instance – Say, you have a number of customers who loyally spend a high amount on your product each month. What you can do is compile a list of such customers and increase your bids when they search for terms relating to your product by using the bid adjustment tool. 
Caveats
The success rate of your Google Ads remarketing campaigns depends upon the leads database that you use. Make an error there, and your campaign performance suffers. Here are some conditions that need to be met. 
#1 Your Database Should be 100% Accurate
You slice out a group of customers you wish to retarget with exclusive offers and discounts. However, to your disappointment, the unique reach metrics clearly show that a lot of customers were never shown the ad. This is a sign that your database includes incorrect or obsolete email addresses, YouTube account details, etc. 
For your Google Ads remarketing to work, you need to ensure that your database has no errors and has been verified thoroughly. 
#2 It Should be Well-Vetted
Now, consider another example – you want to create a Google Ad to reactivate dormant customers. So, you compile a list of dormant customers and remarket to them with discounts and offers. This time, the impression rate is high, but the click-through rate is low. What went wrong? You ended up retargeting based on a one-dimensional approach. 
Your database was not well-vetted – there may be those who found your software too confusing to use, or some may no longer be in need of the product you're selling. It's important to narrow down your target audience to reach the right people. 
#3 Ensure You Have 360-Degree Insights of Your Target Groups
Let's revisit the above-mentioned example – Why did you end up remarketing to customers who are no longer in need of your software? Because your database had demographic and firmographic information, but not technographic insights, which is key to knowing the buying intent of your target audience. With technographic details, you can simply avoid remarketing to contacts that have no need for your product or service. 
#4 Make Sure the Database is Regularly Updated
So, there are customers who have been dormant for two months now, so you decide to retarget them with personalized email offers. Sadly, your KPI metrics show you never reached them. It could be possible that they simply moved to a new email address or maybe opted out of Gmail to some other mailing service provider. 
This clearly shows a lack of regular data cleansing. An up-to-date database is a must because you never really know when someone might switch accounts or abandon mailing addresses. 
How Customer Match Audiences Works
Let's understand how Google Customer Match works with the help of an example. Let's say you want to advertise a short e-course for your mid-funnel prospects that are having trouble using your software. You can do so in three steps –
Step 1 – You will need to collate and upload the contact information of the specific prospects via an accurate marketing database. 
Step 2 – The next step is to create or update a campaign that exclusively targets your Customer Match audience – prospects from your uploaded data file who are Google users. 
Step 3 – When your target audiences sign into their Google account, they will be shown your Ads when they use Search Network, Gmail, YouTube; even when they browse on the Google Display Network.  
How to Setup Google Customer Match
Setting up Google Customer Match for remarketing is an easy and straightforward process. Here's how to do it –
Log into your Google Adwords account.
Head to Shared Library and select Audiences. 
The Remarketing Lists dropdown will appear. Now, select customer emails. 
The next step is to upload the list of customer mailing addresses. You can either upload an entire list, only upload a slice of it, or create custom combinations. 
Once done, Google will take up to 24 hours to match your customer list to existing accounts and create your 'Customer Match' audience. 
Some Important Things to Keep in Mind
When it comes to your Google Ads remarketing success, there are some more essential things you need to ensure apart from an accurate and robust leads database, as mentioned below.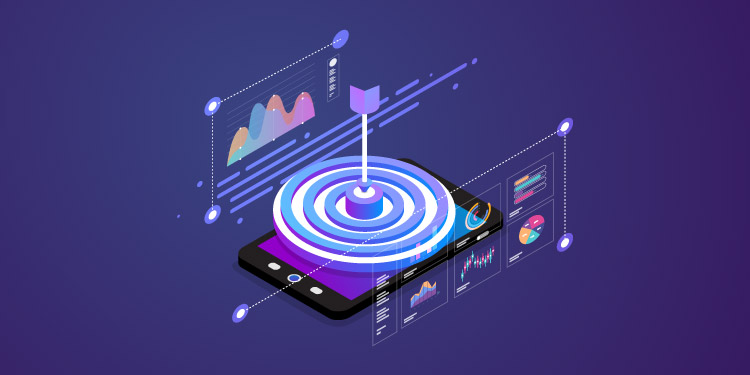 Choose your membership duration wisely – If you have an e-commerce site from which people buy only on a quarterly basis, then you must extend your membership to 90 days but if you offer a service that needs renewal every 30 days, try a 60-day membership to ensure that your customers do not miss out on their renewal. 

Set the right frequency capping – Is your business such that sales cycles are naturally long? Then you need fewer impressions to remind them of your brand, but if your business caters to repeat customers, you want to focus on high impressions. 
Don't Forget to Optimize Your Remarketing Campaigns
Ad testing is a must. Experiment with different CTAs, offers, images, fonts, and more that you can think of to compare the performance metrics of each ad. 

Try custom combination testing. For example – cookie lengths. Your marketing messages for visitors who visited your website between 7 and 30 days back may not work for those who visited your website between 30 and 60 days ago. 

Run bid tests, mainly for cost-effectiveness, MROIs, and impression share. 

Conduct landing page tests to understand the type of content that resonates most strongly with your previous visitors. 

Finally, run frequency capping tests as well to see whether your ad exposure is enough or too much. 
So you see, the first step to setting up a successful remarketing campaign on Google Ads is a reliable leads database. Get it right, and you're already halfway to success. However, regular optimization of campaigns is the other half. Together, they can do wonders for your business – making repeat purchases from previous customers, encouraging cart abandoners to initiate a purchase, increasing brand loyalty, opening up up-selling and cross-selling opportunities; you name it!