How to Use Email Marketing to Grow Your Small Business in 2022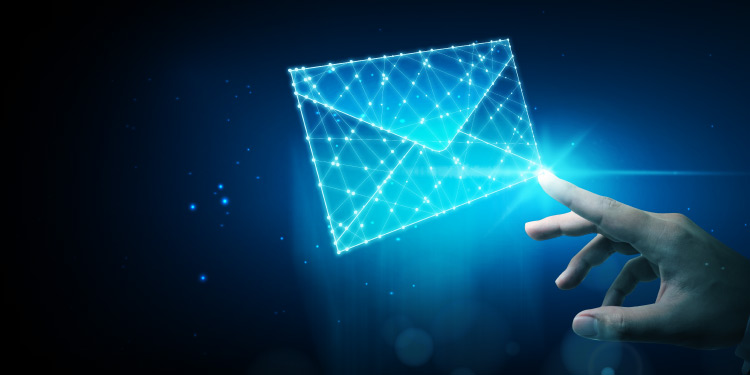 Email marketing is still a powerful tool for small business owners to connect with and engage customers. It reigns supreme as one of the most effective ways to reach your target audience and grow your small business. It allows you to connect with customers personally, which builds trust and loyalty.
According to a study conducted by the DMA, for every dollar spent on email marketing, businesses earn an average return of $44. In this blog post, we'll look at some tips for using email marketing effectively to grow your small business in 2022. Stay tuned!
So if you are a small business owner, irrespective of the industry, email marketing can be a great way to build fruitful customer relationships while building your brand. Your customer inbox is a sacred place and making a strong presence with email marketing helps move the leavers that foster growth.
A quick lookup of some predominant email marketing strategies that you can deploy for small businesses:
Making a concerted effort in building an email list or small business executives database
Sign-up forms featured on your website, blog, social media, and email signatures are a great way to build your small business email lists. Capturing contact information in this way ensures that a prospect has opted in to receive communications from your brand. Moreover, you can get a handle on what content would resonate well with them. This also ensures that you are compliant with governing laws like GDPR.
Have a plan on what type of email you want to engage your prospects with
Once you have an email list in place, the next thing you need to do is plan out a email strategy. Email newsletters are a great place to start. Eventually, you can move on to dishing out promotional emails, transitional emails, discounts, offers, capons or get more personalized with special offers or sales.
Driving a content strategy that is chalked around the customer journey
We are living in a world where personalization has a lot of relevance. We cannot rely on generic emails sent out as bulk email blasts in 2022. We will have to map the customer journey and segment small business owners' marketing lists at every stage by factoring in the demography, purchase history, the number of purchases, preferred product, and more and weave the content as per the prospects needs and business challenges. Also, it would help if you had a well-thought-out loyalty program emailers crafted with contextual relevance for longtime customers.
Using Campaign Analytics to Gauge Performance
Once your email campaign message goes out of your outbox doesn't mean that the job is done. You have to get into the nuts and bolts of the campaign to understand how your audience received the campaign. This would involve diving deep into the CTR, open rate and conversion rate. This analysis helps you with course corrective actions and enable you tie the loose ends of your future campaigns.
Lastly, you can use drag and drop email editors to design an email that is not only professional and stunning but also adds a creative touch. Also, CTAs that direct them to content on your website, blog, gated content, webinar registration or demo that solves their problem statement must not be ignored in the email design. This must go hand in hand with your eye-catchy message subject line that made them open the email!
Looking to Up your Email Marketing Game in 2022?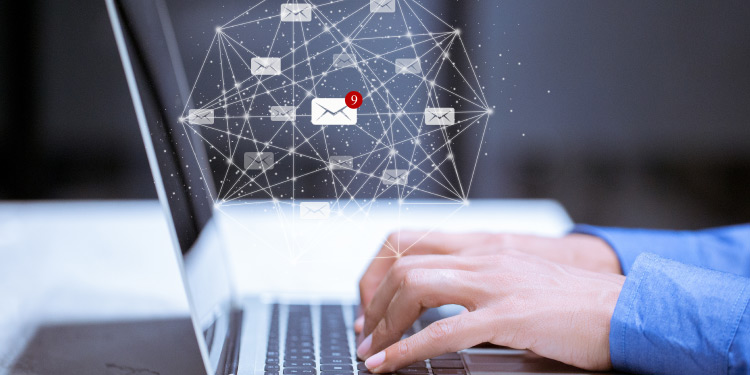 Whether you're a small business just starting out or you've been at it for a while, these 8 email marketing tips will help you take your marketing strategy to the next level.
From optimizing your content to using automation tools, there's something for everyone here! So read on and get ready to crush your email marketing for small business goals. :-
1. Make Sure Your Emails are Suited for a Mobile-First of Mobile-Friendly Content Delivery
We all know how important it is to make our website mobile-friendly, but what about our emails? It is a fact that nearly 60% of all emails are now opened on a mobile device?
So it's more important than ever to make sure your emails are mobile-friendly.
Here are three ways to do just that.
Use a responsive template: A responsive template will automatically adjust the layout of your email based on the screen size of the device it's being viewed on.
Keep your text concise: Avoid overwhelming readers with long chunks of text by breaking up your content into paragraphs, bullets or numbered lists where possible.
Use large typefaces: Make sure your headline and main body text are legible and readable.
 2. Use a Sign Up Form within the Email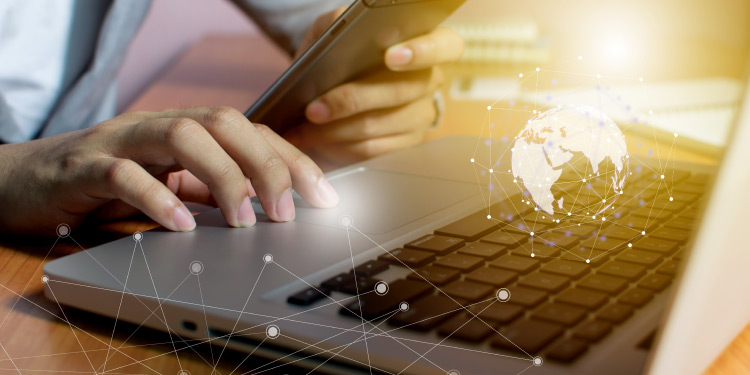 By including a Sign-up form in your email, you can ensure that your recipients have a way to subscribe to your mailing list more easily and receive future communications from you. Additionally, using a sign-up form can help you gather additional information about your subscribers, which can improve the effectiveness of your marketing efforts.
3. Segment your Customers Based on Engagement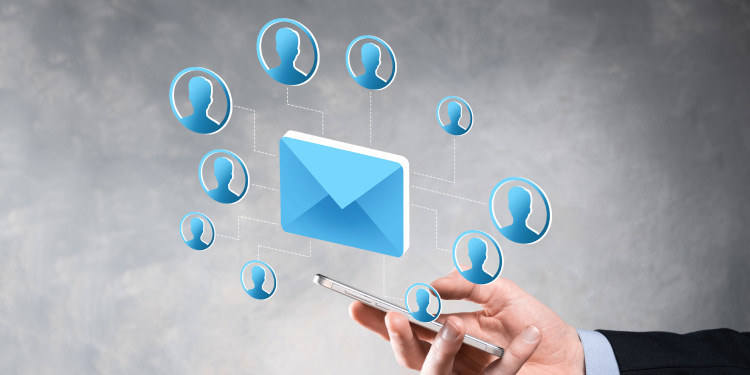 Email list segmentation is one of the most effective ways to improve your campaign results for your small business owner leads? By dividing your customers into specific groups based on factors like interests, demographics, or purchase history, you can target them with relevant and interesting content. This not only improves customer engagement but also drives conversions and sales.
Also, segmenting repeat customers is a terrific opportunity to establish brand loyalty and enhance sales if you have a recurring client base.
4. Bring in a Considerable Amount of Automation in your Marketing Mix
Email campaigns are a key part of any marketing strategy, but they can be time-consuming and difficult to manage without the help of automation. Automated email campaigns can help you reach your target audience more effectively while freeing up your time to focus on other aspects of your marketing strategy.
It also brings a fair amount of consistency and precision to your campaigns by programming the automation tool to respond with campaign messages – for targeted user groups and segments – based on how they have been engaging with your services.
5. Offer your Prospects What Was Promised while Signing Up
The most important thing you can do is keep your promises when it comes to email campaigns. If people sign up for your email list, they expect to hear from you occasionally – not every day or even every week – but in a time bound frequency.
By keeping up with your sign-up promise, you'll maintain trust and credibility with your audience, which is essential for building a lasting relationship.
Resist the temptation to oversell or spam your subscribers; after all, nobody likes getting bombarded with unwanted messages. When you're thinking about how often and what you send them, they'll be more likely to stick around – and may even become active advocates for your brand.
6. Request Subscribers to Include you in their Contacts
You've probably heard that it's important to get email subscribers to add you to their email contact list. But do you know why it's so important? Turns out, there are a ton of benefits to getting added to someone's email contact list. The most predominant fact is it improves your email deliverability as ESPs see this as a positive sign that the receiver is keen on hearing from you.
7.  Preview and Test Campaigns Before Sending It Out
When sending out important messages to customers, you must test your email marketing campaigns first. By doing so, you can ensure that your messages look good and are properly formatted, that they reach the intended recipients, and that the overall campaign is successful. Without testing, you run the risk of annoying customers with poorly-executed messages or even losing them altogether.
This way, you can steer clear of any issues that may sneak through in the form of typos or display anomalies. So before you hit "send," be sure to test your email marketing campaigns thoroughly.
8. Emphasis on the Quality of the Content More than the Quantity
With so many companies vying for our attention in our email inboxes, it can be tempting to think that the more emails you send, the better. But as it turns out, quality is much more important than quantity when it comes to email campaigns.
To impact your recipients, you need to produce high-quality content that resonates with them and provides value.
Users, in most cases, are more interested in reading through a content piece that helps them resolve a pertinent challenge; a problem statement rather than what you have got to sell them.
In Conclusion
With the right strategy, email marketing can be an effective way to grow small and medium enterprises in the USA and worldwide. What kind of emails have you sent out recently? Have they been successful at converting clicks into conversions?
Our team is ready to work alongside you to develop strategies that will bring in more customers through your website and deploy the right email marketing services without breaking the bank. We can help your reach your marketing milestones and achieve the desired outcomes for your campaigns.
Whether it's starting from scratch or looking for ways to improve on what you've already done, contact us today!