10 Email Marketing Stats to Keep You Ahead of the Curve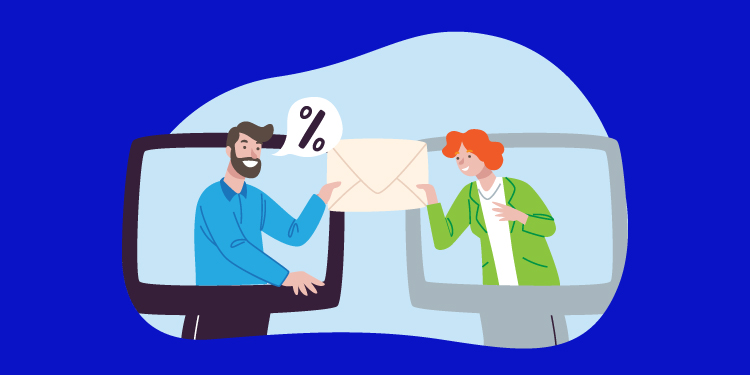 Email marketing is an effective way to keep in touch with your customers and prospects. It's not as exciting as social media or a new website, but it can be just as important for growing your business. According to the Data and Marketing Association (DMA), email generates more revenue than any other source of digital advertising – $44.6 billion annually – and has been shown to have higher ROI than most paid channels.
Learn the most important email marketing stats to help you understand just how powerful email is as a tool for your business. If you're unsure about the impact email could have on your bottom line, these stats will put those fears to rest.
1. Steady Spike in the Usage of Email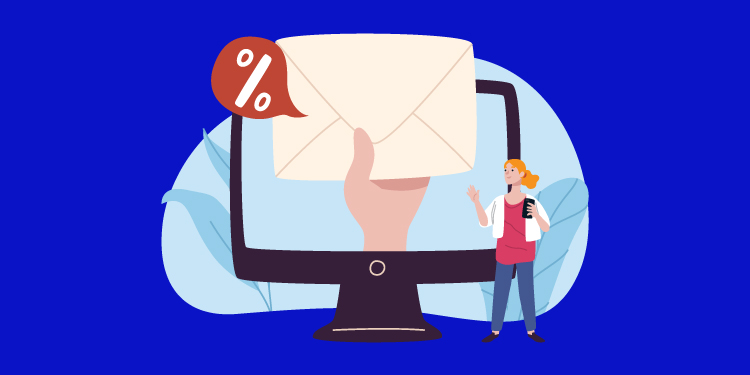 The number of email users worldwide rose to one billion people in 2021, meaning over 3.6 billion people will be using email by the end of next year. That's a lot of potential customers for your business!
Email marketing has been known to generate better ROI as per email ROI statistics than most other online channels. With this massive increase in the number of emails sent each day – from 205 billion emails per day in 2016 to 262 billion emails per day in 2021 – you'll need all the help, you can get if you want your messages to stand out from the rest.
2. Perspective on the Number of Emails Sent Daily
You may have heard that an email is sent every two seconds, but did you know that over 100 billion emails are sent daily?
On average, marketers send out 561 emails a day! That's nearly 17 every hour. The biggest chunk of those emails is sent between 8 a.m. and 10 a.m., with Tuesday being the most popular day to send an email during that window. Over 16 million messages are sent on Tuesdays alone!
3. Email Marketing Insights to Garner High Return on Investment
Email marketing is more than just sending out newsletters to your targeted email list. It's the art of creating a compelling experience for your audience that helps you achieve your business goals. And it can be an extremely profitable investment, too!
According to HubSpot, email marketing has an average ROI of $38 per dollar invested. That means if you spend $1 on email marketing, you'll get at least $38 back in return.
4. Use of Email as an Effective Content Distribution Channel
Email marketing is an essential component of B2B content distribution. It has been proven to be one of the most effective ways for marketers to engage with their target audience. It continues to grow in popularity as more businesses incorporate email marketing ideas into their marketing plans.
According to a report by eMarketer, email will remain the dominant channel for business-to-business (B2B) marketers. With over 500 million active users worldwide, there's no denying that email is becoming more popular among consumers.
5. Growing your Business with Email Marketing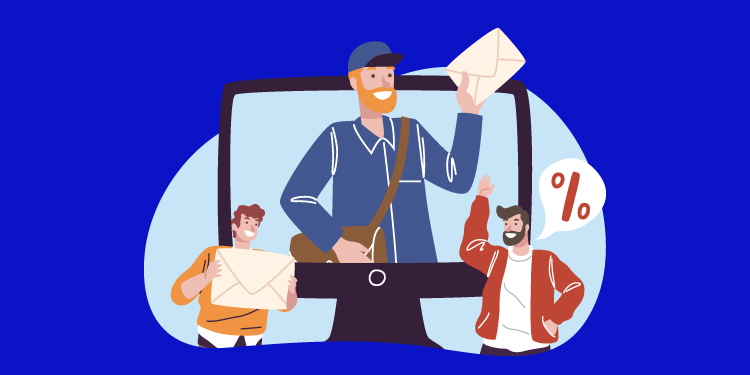 Email marketing has helped businesses grow since the 1990s, and it's still going strong. Email marketing is a $40 billion industry today. That represents an 11% increase from 2016!
Here are some email marketing statistics on how email can help your business grow in 2021:
1/3 of emails will be sent via mobile devices
10% of all emails sent will include video content
70% of people who receive promotional emails open them within 24 hours
If you're not already doing email marketing, now is the time to start!
6. High Open Rates on Welcome Emails
In a recent study, Litmus predicted that in 2021 companies will see an increase in open rates on welcome emails from 41% to 48%. This is because email marketing has become more personalized and recipient-specific.
The study also found that marketers have been sending welcome emails at a much slower rate than other types of email campaigns—less than one in every five sends – according to Mailchimp data.
7. Personalization to do the Trick
Email marketing is often touted as one of the most effective ways to get in touch with your audience, but how can you ensure that you are not wasting time and resources on sending them emails they don't want? Personalization! Personalized email campaigns outperform their non-personalized counterparts by 29%, according to HubSpot.
Email marketing is a powerful tool to generate leads and drive sales. However, the success of email campaigns also depends on how well they are personalized. Some research shows that personalization can help increase open rates by as much as 20%.
8. The Way Forward with Interactive Emails
The B2B marketing industry is growing, and the number of emails sent to potential customers is also increasing. Interactive emails have been seen as a way for marketers to engage with their audience in new ways. According to Litmus's research, interactive email opens have increased by 77% since 2013, and it's estimated that they will make up 70% of all email opens by 2022.
Email marketing is a powerful tool for B2B marketers, but it's important to keep up with the latest trends. Today in 2021, interactive emails are expected to make up 20% of all email volume!
9. Frequency of Sending Out Marketing Emails
Your marketing strategy should be based on the frequency of sending out marketing emails.
Here are some stats for you to ponder:
The average B2B company sends 4-5 email campaigns per month.
Only 43% of companies send more than 6 email campaigns per month.
Only 5% of companies send more than 12 email campaigns per month.
A typical person is subscribed to, on average, 16 different lists and gets an average of 70 emails each day!
10. The Dependency on Email Marketing Automation Tools
As the world of marketing changes and evolves, so does the way we reach our audiences. This can be seen in how we use email marketing automation tools with B2B email lists to better engage with customers and potential prospects.
In 2021, it is estimated that there will be over $5 billion worth of companies using email marketing software for their automated messaging needs. Additionally, approximately 10% of these companies will have implemented Artificial Intelligence into their system. Marketers need to understand what they need to keep up with this quickly changing landscape or risk being left behind!
In Conclusion
Having an email marketing benchmark by industry will always be a powerful tool for marketers. In the future, email marketing is looking to get even more powerful with innovations like Artificial Intelligence (AI) and voice control coming into play.  The present-day sees an email inbox flooded with messages from all over the world, but in five years, we could be using our voices instead of typing to reply to your message.
So what does this mean for you as a marketer? It means that now is the perfect time to start creating strategies that include AI and voice control so you can stay one step ahead of your competition!