Data Enrichment Best Practices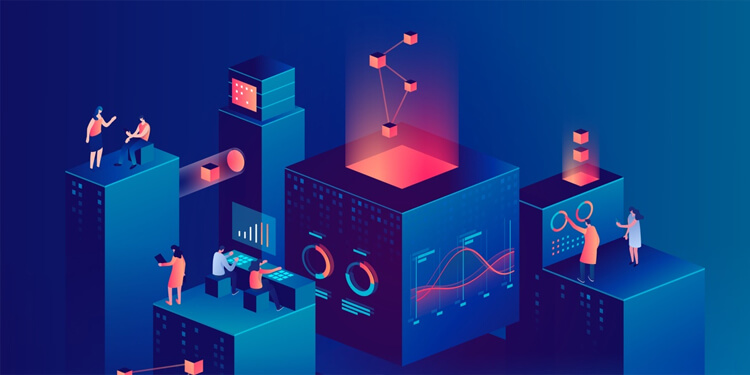 In a hyper-competitive business landscape, the right marketing data is the tool that can take an organization to the next level. While you may have an abundance of customer and prospect data, the problem arises when you don't know which dataset to focus on, to store, to use or even to rely on.
This is where data enrichment comes in.
A crucial part of data management is data enrichment. It allows you to incorporate fresh information into already existing records to improve their accuracy and value. Data enrichment is the merging of multiple data from an external source with the goal to create viable datasets that will ultimately help you in making better business decisions.
Data enrichment not only corrects basic errors like spelling mistakes and typos in your database but also removes duplicated and outdated data while verifying existing contact data. Once the records are cleaned and verified, appending missing or incomplete information, filling the necessary gaps and enhancing your records with available data attributes to become the most important task.
Today, emails are the fastest and yet the most affordable marketing channel which is why many organizations choose them to reach prospects. If you frequently make use of custom databases to reach your customers, ensure it is always updated with the latest details. If there is a problem here, it impacts your reach and as a result, also reduces the chances of conversion. With data enrichment, you can easily find a way to navigate through these problems.

Given below are some data enrichment practices that you can use to generate maximum returns in your business venture.
1. Lead with Quality Data
Organizations today are aware of the importance of storing customer data. But such databases may often have discrepancies, for example, undeliverable or abandoned email addresses, incorrect phone numbers, and duplicate data. This invalid data impacts response rates negatively. With the help of data enrichment, it becomes easy to add customer data with the latest information while cleaning the outdated data. Data enrichment also maintains accurate data while simultaneously removing duplicate data which is of no use.  Moreover, it also maintains the correct data format, making it easier for you to use your data efficiently.
2. Optimize Lead Data
It's a common occurrence for people to change, abandon their email addresses or switch companies, which can cause your lead list to suffer. In such a case, it becomes imperative for you to keep your lead list updated. With the help of data enrichment, you can request only the important information that is required for your lead list. Furthermore on the basis of that, you can source out other relevant information that will benefit your cause and ultimately further generate better-verified leads.
3. Enrich the Lead Scoring Process
Your lead score depends on the level of accuracy of your data. Data enrichment helps you in attaching crucial information like location, business size, and behavioral patterns to your already existing data in order to generate a trustworthy lead score.
4. Enhance Web Conversion Rates
One finds multiple input fields available on web platforms. This is done in order to collect more information on leads, which can affect the conversion rate. With data enrichment, you can reduce the number of fields to the ones that you 'most definitely' need. This focused approach helps you achieve higher conversion rates.
5. Make Data More Relevant
Data enrichment helps in validating the existing contact database which includes information such as name, phone numbers, email and mailing addresses of your prospects. Once it is validated, the available data is further enhanced through data enrichment and enhancement process wherein relevant and missing information is added.
6. Personalize Emails and Messages
Data enrichment practices help you get to know your customers better. With enriched data, you can customize or personalize your emails to build better engagement with customers.
7. Strengthen Customer Experience
Customer experience is one of the major keys that help in making the customers lean towards your company. Data enrichment helps you in achieving this by strategizing your campaign. There is an abundance of data available but what data enrichment does it that it helps you in sorting out the data according to the most relevant information for your specific cause. The enriched data after the data enrichment process has the potential to provide you with better ways to cater to your customers' sensibilities. As compared to a non-personalized email or message, a personalized email or promotional message has better chances of grabbing the customers' attention and thus giving better and higher return rates. Data enrichment services thus, not only help you in building your own business but simultaneously help in giving your customers a unique experience that they won't find elsewhere.
8. Improve Segmentation
While organizing and verifying your customers' database, segmentation becomes important. Enriched data helps you in segmenting your customers by location, demographics, age, etc. This will ultimately help you in understanding and targeting your customers.
In order to succeed in today's competitive business world, data enrichment has become a critical tool for every business enterprise because just having an abundance of data is not enough to maintain relevancy in this competitive world of business.  What is required then is to take this non-enriched, already-existing abundance of data and to convert it into viable information that your businesses can work with. Thus, data enrichment becomes a crucial step in optimizing and improving the business value of the already existing contact data.
To have a successful data management process, you need an industry leader like LakeB2B who is breaking grounds in Global B2B data management solutions. The team at Lake B2B knows that outdated and invalid customer data is likely to result in a loss of ideal business prospects or a potential customer which is why they understand they put the onus on the process of data enrichment.  Lake B2B continuously works to enhance the importance and value of your business data with their data enrichment services. You can achieve proper consumer insights only from enriched data. With the help of enriched data, you will not only achieve a better understanding of your customers' wishes, but it will also lead to a generation of better leads, which will inevitably lead to an improvement in your product or services' sales, leading to the ultimate maximization of returns. Data enrichment thus, helps you mold your targeting strategies as well as your business in such a way so that your organization is able to achieve the most favorable results.
So before venturing into any business journey, take a moment to reflect on how you can use data enrichment to make your business journey smooth and successful.