Differentiate as a B2B Marketer and Reseller with 5 Top Notch Data Enrichment Strategies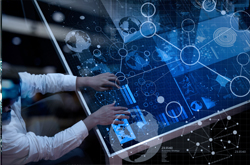 As careers progress, companies transform and accounts migrate, customers and prospects data also changes every day. That is reason why cleaning and maintaining your data should be top priority to make your business a success. Getting your data enriched by taking raw data, enhancing and improving it will help you stay one step ahead of the game.
Data enrichment is valuable because it captures real-life and it has an unlimited depth of understanding and can be trusted to deliver decisions with greater reliability. It can further be trusted to carry-out the most exclusive B2B marketing strategies like, driving account based marketing strategies with the right targeted account list, gaining intelligence on what drives sales and inspires decision makers, improve segmentation by perfecting data, making more targeted content and staying on top of new decision makers.
Organizations across the globe are undergoing business transformation which includes improving sales, enhance customer experience and more. They are able to target prospects based on their current needs by practicing successful account based marketing. To sell their software solutions they have to target prospects based on their buying cycle and at what stage the prospect is in, and more. It becomes significant for organizations to enrich their target account data on a regular basis as the information they have about these prospects is time bound. Nevertheless, getting your data enriched will ensure relevant conversations through b2b campaigns.
Omni channel is an extension of ABM as it helps target the selected prospects with unified content. The success of campaigns solely on the data as it forms the basis of several decisions that transform businesses. While there is a lot of importance given to manage and analyze data, it is also essential to ensure that the data is of good quality, updated and continuously enriched.
You are likely to see data decay in industries such as entertainment, advertising, high-tech, F and B. It is challenging to enrich data on a continuous basis, due to various reasons. Organizations may rely on sales teams for maintaining data purity and it will become a case of new data append and not enrichment of existing old data. Organizations that rely on inbound approach tend to keep their records up to date with more data. The responsibility of data quantity lies with the prospects who fill in the web forms or social media through which they get in touch with the organization.
One of the key objectives to be prioritized across the organization is data integrity. Contact data has to be verified before the bad data reaches your databases and it has to be regularly checked to keep it clean.
5 Top Notch Data Enrichment Strategies
 When you have relevant data about your customer it improves customer engagement. The enriched data helps you in planning the right product for the right prospect and segmenting them. It also helps in improving your understanding of their buying intent.
 Most marketers and sellers tend to get several leads from tradeshows and events. With most leads having less information it hinders your personalized approach in engaging those prospects. So, it is best to instantly enrich the leads generated through tradeshows and other events for segmentation and hyper- personalization.
 Inbound leads are created through various sources such as social media, blogs, webinars, whitepapers, solution briefs and more. To ease the lead registration process, marketers often prefer to have minimal fields such as email address and a name on the web forms. Inbound lead enrichment process can be translated into actionable account information. Therefore you can segment these as sales-ready and that need to go into the nurture cycle.
 Personalization is increasing in B2B marketing as it generates demand and attracts more leads. With the huge gap between the quality of account information and the kinds of experience B2B marketers want to deliver data enrichment should not stop with firmographic information such as industry, revenue, employee size, etc. but include data about prospects and customers relevant to their current pursuits.
 To enrich new records and existing account data marketers tend to rely on third party apps. For bulk enrichment it is important to not only allow integration with business applications but also allow simple upload of spreadsheets with existing account domains. B2B marketers can have access to the right data, at the right time about the right customer.
Conclusion
By spending time only on the accounts that matter the success rate of your account-based marketing can surge. By enriching the required fields of information, you can get a 360° view of your customers and prospects and identify leads that may be looking for your products and services.
Domain name is the only data that you need to have about your prospect/customer as it can transforms into an enriched organizational profile.  With actionable firmographic information and also customer signals on buying intent you can identify your total market to get the maximum value.