Top 6 result-critical benefits with Data Enrichment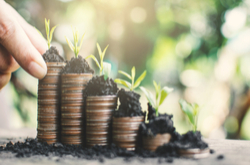 Data enrichment has recorded a whopping 80% growth this year and what's remarkable is that this genie has the potential to multiply your ROI by 200%.
Today Top B2B organizations globally are including Data Enrichment as part of their yearly business strategy. It's a must-have for any organization who values global connections as a key growth contributor.
Let's understand what Data Enrichment means
Data enrichment is a process of refining data to make it more accurate, relevant and worthwhile to ensure it's a more valuable and intellectual organizational asset.
Wait. Do you really value your data as a great intellectual asset?
According to a publication in the CMR Journal, i.e. the importance of Intellectual Capital Management in the Knowledge-based Economy is as follows:
"An organization's intellectual capital is said to be a source of competitive advantage and there is evidence that business success can be partly explained by its intellectual capital".
This holds true for any active enterprise and it's thereby essential that you review your data legacy periodically for all the valuable and result-focused analysis it can provide.  Here are Top 6 reasons why Data Enrichment could mean greater results for your business too.
1. Ensures accuracy of algorithms
Algorithms change as a result of companies bringing in continuous changes in their data system and this can have a direct impact on key business decisions. With a data enrichment process in place your enterprise can enjoy greater efficiency and optimal business performance. The enriched data can also be instrumental in developing critical AI models.
2. Identifies recurrent entries
Data enrichment helps to identify duplicate entries from your current contact data sets. The data decay average a month is close to 8% and the annual average is close to 22%; without data enrichment as an organizational practice it's not just difficult but impossible to seek results with data. A robust data-driven process can efficiently identify duplicate entries that can help to refine your internal and external customer communications and have a direct impact on your business sales and revenue efficiency.
Additional Read: Why Integration of ERP and CRM Systems into Sales and Marketing is Important?
3. Creates meaningful business relationships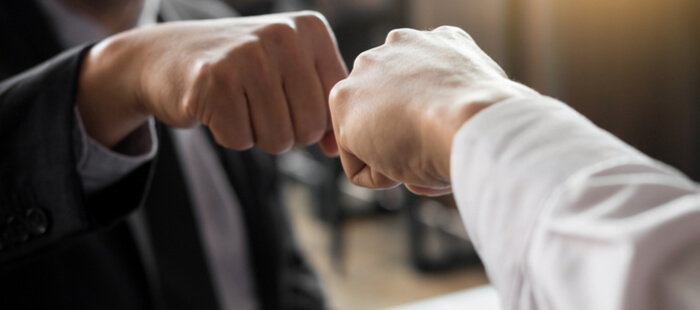 Data is the key to communication effectiveness. Enriched data can facilitate personalized communications that can help to open up opportunities for meaningful customer relationships and create greater business opportunities. With the right and relevant data sets in place you can plan your business communication strategies based on customer preferences and prioritize their needs. One of the key factors that trigger the purchase decision is your how the customer perceives your brand. If the customer is confident that you understand their needs, aligning that with your offering is a smooth process.
4. Maximizes customer nurturing                                                                    
It's not just sales closure that can add to your overall business performance, a robust customer nurturing program can open up avenues of greater business opportunities. We often come across a big chunk of customers and prospects that see the scope of your offer but are not currently interested in your offering. A data enrichment process can help you segment the contacts that be nurtured with value-driven information that can eventually trigger the purchase decision.
5. Targeted marketing campaigns
If you're looking to seek results of your targeted marketing campaigns, data enrichment is a must.  With enriched data, segmentation as per geography, profiles and industry is extremely efficient and the more relevant your data the greater your MROI. With the wide plethora of offerings available today, it's imperative to incorporate targeted marketing campaigns as part of your growth strategy. It's a given that a one-size-all approach doesn't work today and to achieve results with personalized marketing campaigns; data enrichment is a must.
6. Greater sales closures & business ROI
Data Enrichment has a direct impact on your sales efficiency. As an impact of clean and accurate data the probability of sales communications with personalized offerings is 100x more. Imagine investing a big chunk of your revenue into a contact list and hoping to hear from your prospects and customers only to realize that the list the outdated. Any enterprise cannot afford such debacles; it pays to incorporate a data enrichment strategy as part of your growth strategy to ensure uninterrupted customer communication and sales closures.
The core takeaway from all of this is that, the more enriched and relevant your data is the greater your sales growth gets.  Data enrichment is for every organization that values global connections.
This year don't just invest, but do take time to review your current in-house contact database and let the magic with data enrichment unfold. Start with a FREE trial and discover results first hand