Custom Data: Because Spray-and-Pray Doesn't Work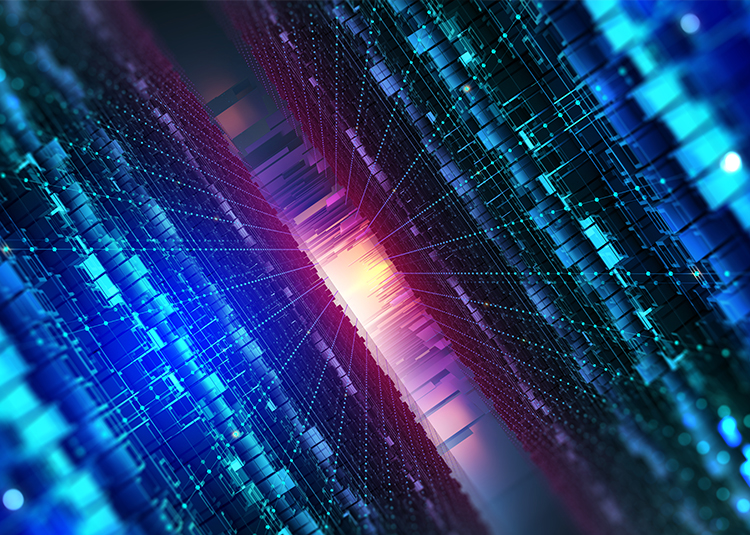 In today's digital era, the entire world is a simple click away on our phones. Owing to this surge in technology, several businesses have been able to expand and flourish at a rapid pace. And while B2C companies are just adapting to this dynamic digital shift, the B2B industry has always been highly driven by online platforms.
In the earlier days, B2B businesses used several platforms – conventional and digital to try and connect with potential leads. However, most of their strategies ran on outdated technologies and marketing campaigns such as cold calling or sending out generic mass emails without any plan in place, hoping to elicit a positive response from the leads. And while this spray-and-pray technique worked in the old days, the consumer of today prefers to make informed decisions before purchasing a product.
Modern-day consumers prefer to do thorough research and get every detail about the product before making a purchase. And with easy access to information, customers are no longer interested in generic emails and unwanted messages from businesses, causing the idea of spray-and-pray marketing to lose its sheen.
Technology is no more a tool limited to the seller but has also become a powerful tool in the hands of the consumer. Customers are only engaging with those businesses that offer personalized products and expert guidance based on their needs – a distinctive touch that could not be brought about by simple research on search engines. This power shift has led to the emergence of the Age of the Customer, where all B2B business strategies and campaigns have moved from a product-centric approach to a customer-centric one.
The Need for Custom Data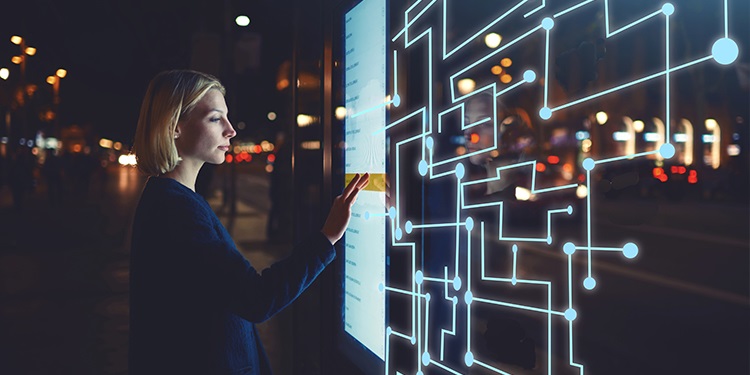 Upon realizing this shift in the consumer attitude, B2B businesses were quick to adapt to consumer-centric marketing campaigns that focused solely on the specific needs of their clients. But despite realizing they need to refocus their energy only on nurturing interested leads, several B2B businesses struck out when the time came to identify the good leads from the bad ones.
In today's cutthroat B2B business landscape, adapting to current trends is no more a choice but a necessity. Implementing personalized marketing campaigns is not just necessary for business growth but also for business sustenance. Creating personalized campaigns, however, comes with the added worry of finding quality leads to pursue. That's where the concept of custom data comes in.
A much-needed replacement to spray-and-pray marketing, database marketing allows B2B businesses to focus only on generating successful campaigns, leaving the troubles of finding quality leads to the B2B data providers.
The role of a B2B data provider is to offer B2B businesses with custom contact data complete with email addresses, job titles, job functions, etc. based on the company's requirements to help them target the right audience and increase the efficiency of their campaigns.
In today's consumer-led era, Lake B2B offers custom marketing insights to B2B businesses to help generate precision-targeted campaigns and increase campaign efficiency up to 60x. Possessing 75+ intelligence fields in over 680 industries, we offer custom data focused on core custom personas to maximize customer communications and increase multi-channel efficiency for effortless growth.
Irrespective of a B2B company's marketing strategies – be it promotion through emails or a social media campaign, custom contact data can help streamline a company's marketing process. Let's take a look at the few places where custom data can help marketers effortlessly create successful personalized marketing campaigns –
Personalization of Customer Interactions
In the new customer-centric approach, all marketing campaigns revolve around creating engaging content that strikes a chord with the consumers. Modern consumers, in return, are not only open to sharing data with businesses in order to receive personalized messages but are also encouraging the process.
In fact, a 2018 research conducted by Epsilon revealed that around 80% of consumers are more likely to show interest in a product or service when brands offer personalized experiences. And the first step to providing personalized experiences is to gather custom data.
So, to avoid losing valuable business, B2B companies are taking the help of custom databases to establish personal relations with their clients. Custom contact data offers B2B companies with complete information such as age, gender, geographical locations to help B2B companies derive insight to create the perfect custom marketing plans for every client.
At Lake B2B, a team of 200+ passionate data scientists performs extensive research and deep business intelligence to bring crystal clear and accurate customer data of every industry, profile, and geography across the world to help B2B companies scale their business.
Custom email data, for instance, helps companies segment their email lists depending on the stage of leads (cold, nurturing, or nurtured) and customer preference i.e., only marketing particular products to interested clients to avoid ending up in spam.
They may send only periodic, generic emails to cold leads to avoid wasting time. In contrast, potential clients may be enticed using engaging content, exclusive offers on products of their interest, and value-added tools to increase their chances of conversion.
Increased Flexibility and Reduced Costs
When creating an online marketing strategy from scratch, most marketers are likely to start slow with one or two channels for steady growth. But in today's saturated digital scene with multiple channels and endless online platforms, several B2B companies may hit a wall when it comes to choosing the right platform.
Having access to custom data, however, frees them up to focus solely on creating personalized campaigns. The availability of an extensive database also gives them the flexibility to enter multiple channels at once without any hesitation.
The accurate contact data eliminates the risk factor, helps businesses analyze hordes of customer profiles, and send them tailored messages across multiple channels to maximize client reach and in turn, conversion.
Spray-and-pray marketing requires plenty of time and resources, most of which is wasted on uninterested clients. But no business likes wasting resources, and that's why purchasing custom contact data is the saving grace for B2B companies.
By freeing up company resources that are otherwise wasted on unwanted clients, database marketing allows businesses to create marketing campaigns effortlessly. Since these campaigns are personalized only for a specific target audience, they not only lead to reduced marketing costs but also expanded the client base and simultaneously increased profit margins.
The unmatched convenience, efficiency, and credibility offered by custom data have made it a hit amongst the B2B businesses. When paired with Big Data and Predictive Analytics, B2B businesses will have the perfect arsenal to create successful marketing campaigns that are tailored for every client. Not only will this marketing technique increase the customer conversion rate, but it will lead to the formation of a loyal customer base.