How Marketers Can Handle Event Cancellations Amidst Coronavirus Fears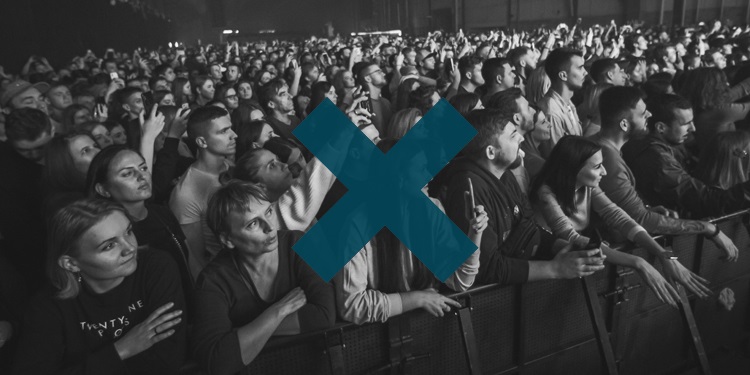 In the past couple of months, the COVID-19 outbreak has left the entire world breaking into a sweat. While events and conferences are being cancelled to contain its spread, this can especially mean bad news for B2B marketers who rely on events to network and generate leads. Naturally, this is expected to adversely affect revenue across several industries.
Why are cancelled events a problem for marketers?
This is why the coronavirus outbreak is going to be a dampener for B2B businesses – as per a Demand Gen report, more than 50% of B2B marketers in the US believe events and tradeshows to be an effective channel for conversions. In fact, events were seen as more effective than other channels like email (48%) and product demos (39%). What's more, many of the respondents confessed to raising their marketing budget in 2020.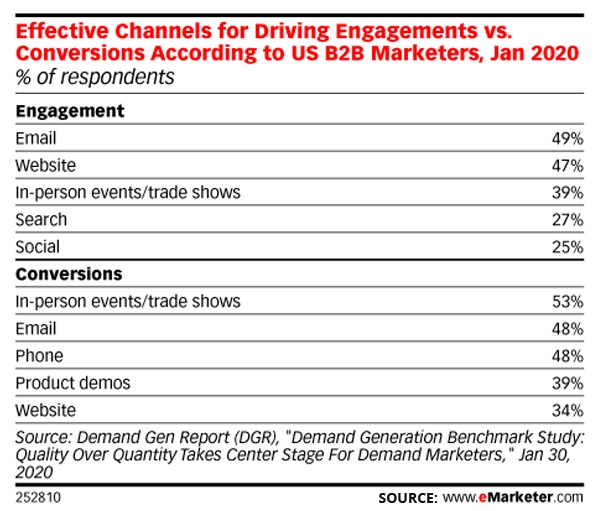 Small or big, companies are canceling events that were lined up – Google, Adobe, Qualtrics, you name it. Funnily enough, a roundtable called "Doing Business Under Coronavirus" in New York was cancelled due to, well, the coronavirus. For organizers, sponsors, and attendees, these cancellations are going to result in a lot of economic and business losses. For marketers that were to attend these, in particular, a critical customer touchpoint is now lost. Many companies are expecting a stalled pipeline as a result.
In such a situation, marketers really can't do much, except for getting creative. They will need to think of ways to continue engaging attendees without an opportunity to meet them in person. What is required is a return to the fundamentals of marketing and a re-thinking of how to meet the target audience.
Here's what marketers can do to deal with event cancelations.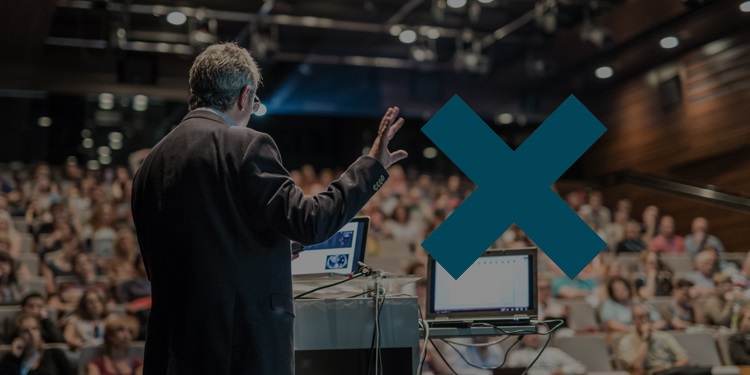 Use direct emails
If you're not able to meet attendees face-to-face, reach out to them with direct emails. This can be a way to offer that personal touch and send your message across without the risk of contamination. If you don't have a list of attendee emails, request your organizer to do so.
Go digital
As events get canceled, they're likely to move to the digital space. Companies will instead host webinars and virtual conferences. Marketers can thus look at these channels and produce digital content to keep their audience engaged. 
Tap into custom data
When events are getting canceled at the speed of light, the most effective way to reach your audience can surprisingly be a time-tested one – custom contact data. Especially if you're a marketer in a niche industry, you need targeted contact data. Because pre-packaged datasets are simply not enough to meet your needs, invest in custom data solutions like those offered by Lake B2B to get custom-built lists. Engage a provider that can give you contacts segmented by the industry, geography, etc. Ultimately, it is reaching your audience directly that will give you results.
In the near future, it is expected that more and more events will be delayed and postponed in light of COVID-19. Marketers must, thus, ensure they are prepared for the challenge and can continue to nurture leads despite the restrictions placed on their travel and work.