Connect With Decision Makers Relevantly to Improve Healthcare Marketing ROI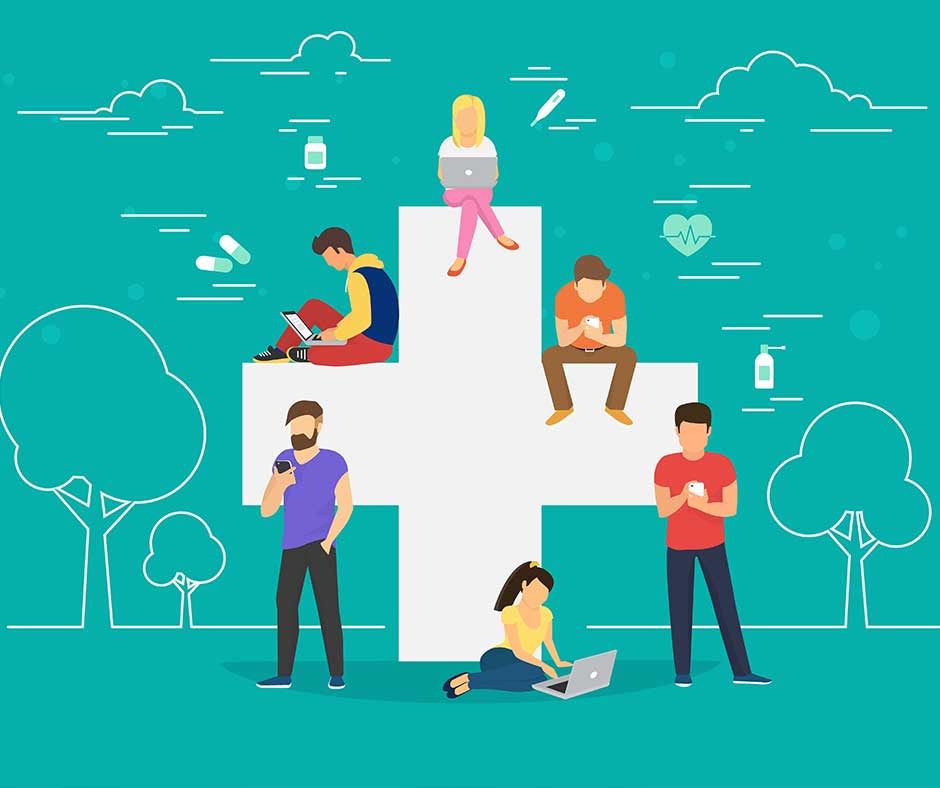 The healthcare industry includes different institutions and medical professionals ranging from hospitals, community health centers, dentists and doctors, diagnostic centers, nursing homes and public health departments.
Every healthcare decision maker has independent budgets with specific requirements. In order to make your healthcare marketing message resonate with medical professionals, you need to target specific people in particular departments or institutions. Based on the type of medical institution or the role of each medical professional, you can tailor your marketing messages and use appropriate channels to connect with them.
Check out our targeted healthcare lists that you can use to tailor marketing messages that relate to specific healthcare professionals and medical institutions: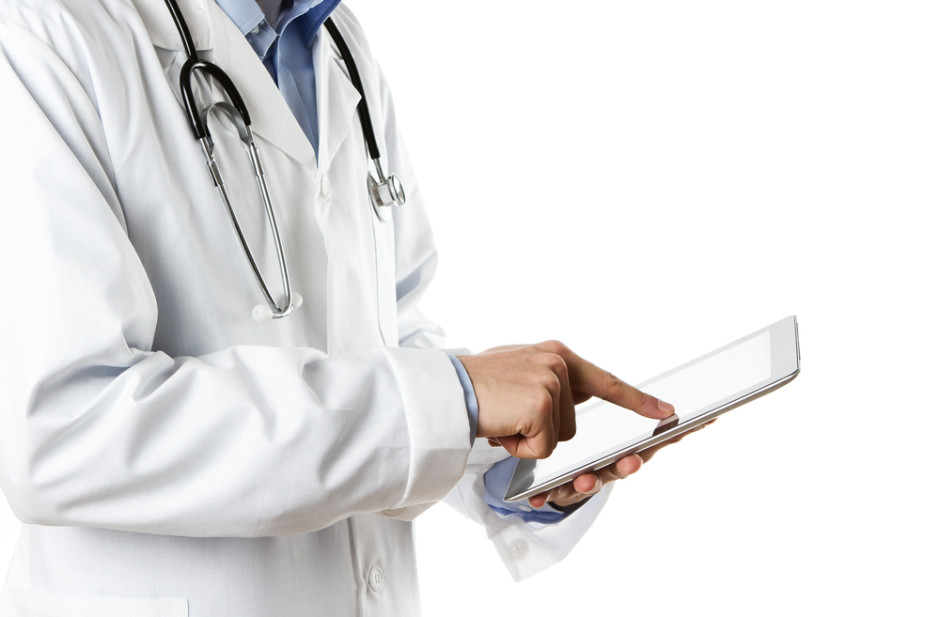 Here's a ready reckoner of the kind of institutions and healthcare professionals you can contact, the best type of marketing collaterals based on what they may be interested in buying, the best channels to use and tips to customize your marketing campaigns: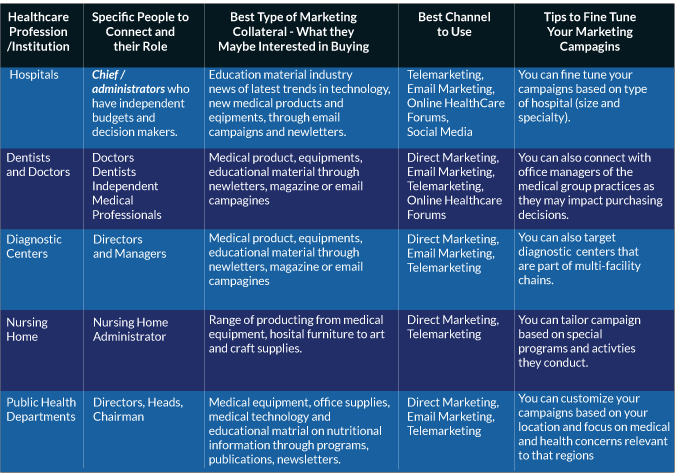 Customize your campaign by using targeted mailing lists to ensure your marketing initiatives are successful. Find out how our healthcare mailing lists can help you improve response rates, conversion rates, achieve marketing goals and boost ROI.