Hack Top-line Growth with Seamless Sales and Marketing Alignment: Our 8-Pointer Checklist to jump-start your Revenue Growth!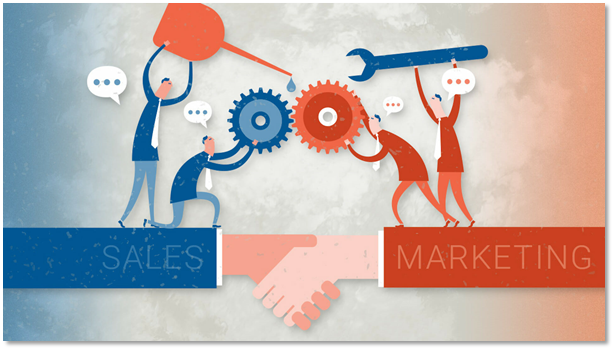 "Today's Valiant Sales Leader is also
an Astute Marketer"
_____
Is your organization struggling to keep its Brand Identity as the top of the mind and the go-to choice for its target and territory? Is your 'Spray and Pray' go-to-market effort are not yielding best-in-class conversions and subsequent revenues?
Worst, are your Sales and Marketing Teams at loggerheads over hit rates? The Marketing Team insists that the Sales Team did not bank on their precious leads. The Sales Team strikes back – they did not get quality leads from the Marketing Team anyways…
Sounds familiar? Fret not. Here is a plating of 'Winning Sales & Marketing Alignment Strategy', just for you, to poka-yoke your Prospecting trajectory! Our secret ingredient? Well, all you need is dollops of fluidity in your Sales and Marketing stratagems.
"Did you know failure to integrate sales and marketing teams leads to failed budgeting, with 60-70% of B2B marketing content not being used and 75% of marketing leads not closing a sale"
Given the swirling events of 2020, it is now but imperative to align 'Sales' as an indispensable part of your marketing mix!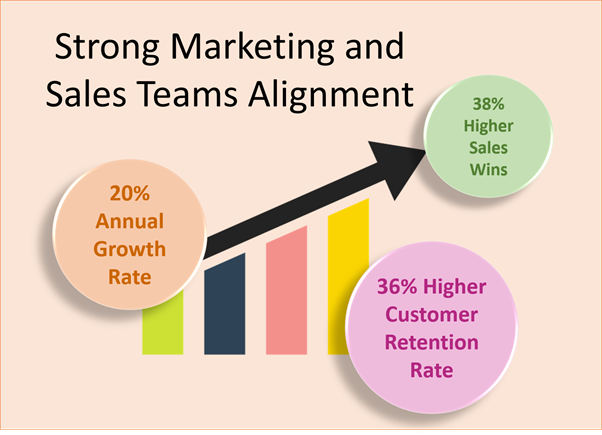 For a minute or so, imagine your Marketing Teams being rest assured – that their leads are driving cutting-edge business performance and your Sales Teams happily netting quality prospects to glory, owing to optimized campaign efficiency. Is this possible? It is.
To forge this super-sales pipeline goal into tangible ROIs, here is our essential Checklist on aligning your Sales and Marketing Teams as one dream team, built for success!
Additional Read: How Data Affects Your Revenue
The Essential 'Sales and Marketing Team Alignment' To-Do Checklist:
Catalyze ground-breaking organization-wide dialogue with your C-Suites, Executives, and On-ground Teams on the monetary perils of disjointed endeavors.
Convey the importance of permeability of Sales and Marketing processes to gain cutting-edge insight into targeted marketing campaigns.
Do not forget to get your internal stakeholders' feedback and sign-off!
Strive to make 'Sales & Marketing Alignment' as your company's trending culture.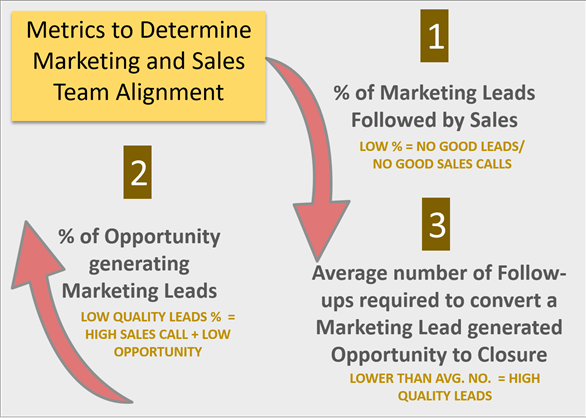 What differentiates an average Sales Leader from a 'World Class' One? Our take, designing superior customer experiences with a one holistic customer journey, be it sales or marketing. How does one achieve that feat?
Arrange meticulous Sales and Marketing Team meetings at strategized intervals to deliberate on roadblocks like:
What are the pain points of the Marketing Team?

What are the challenges faced by the Sales Team?

What is Product Positioning, based on which the Marketing Team designs its campaign strategies?

What does a Sales Cycle or a Customer Journey Cycle look like?

What are the characteristics of a Qualifying Lead?

How does Customer Retention Strategy differ for Sales and Marketing Teams?

Which Marketing Campaigns produce the most leads?

Which Marketing Campaigns products most converting leads?

What does a struggling lead's Customer Profile look like?

SWOT Analysis of each Team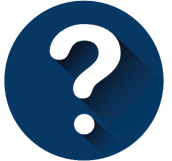 If your Sales Team is from Mars and the Marketing one from Venus, get them on the same page.
Design a cross-functional data-driven strategy and soundboard precise success metrics to nail customer profiles accurately.
Classify leads based on Industry, Location, Company Size, Contact Point, Key Decision Makers, Tech Stack, Budgets, and Market Scoops to segregate relevant prospects. Define Marketing Qualified Leas (MLQ) and Sales Qualified Lead (SLQ) clearly. Further, segregate the datasets into Warm (May-Buy) and Hot (Ready-to-Buy) Leads. Deep dive and score marketing campaign 'clicks' and 'views' – for example denote webinar registration with a higher score than a blog reading exercise.
Showcase Sales Funnels in cross-functional meetings, to accurately assess conversion costs and rates. Know about:
Channels which generate more leads and their costing
Channels that generates more revenue and their costing
Marketing campaigns worth duplicating
| | |
| --- | --- |
| | A Service Level Agreement or SLA is a formal document underlining clear responsibilities of the Sales and Marketing Teams of an organization. |
Built accountability through cross-functional reporting.
Marketing inputs may encompass leads generated, high-quality leads generated, viable opportunities created, and revenue.
Sales may input follow-up time, follow-up frequency, and percentage of leads to be followed.
Your Marketing Team may benchmark itself on the volume of leads, clicks, and views. Be it LinkedIn Ads or Print Ads. Not all marketing leads lead to Rome! If the sales team cannot dig further into non-responsive datasets, it is time for re-investments.
Such crucial decisions can only be taken through collaborative consultation of both Sales & Marketing Teams.
| | |
| --- | --- |
| | Strategize together to find your Cold Lead's sweet spot. Get their attention with Display Ads, influence them with Direct Mail and then eventually close the sale with a successful call. |
Research possible business opportunities in unison before the 'Event'.
Predict the attendees (by geolocation), use target emailing to set meetings, make sure to deliver your USP to your prospects or even existing clients when at the venue! You can invite them for a business lunch or happy hours laters too!!
Then simply follow-up, within a day or two, post the event.
This way your Brand Recall value will be driven by authentic Data Intelligence weaved with smart Marketing Strategy than mere opportunistic Networking. That seals the deal!
Additional Read: Online guerilla tactics: Marketers' secrets of real-time growth hacking

Let your Sales & Marketing Teams' KRA deliverables, best practices, pain points, initiatives, and strategies be visible on a single platform for all to lo and behold! Technologies like CRM Platforms, Datasets, Data Intelligence Tools, CMS, Intra-Communication Tools should be integrated for that sure shot at success!
Invest in integrated technologies to ease business processes.
"Did you know aligned Marketing and Sales Teams see a 24% faster three-year revenue growth as compared to misaligned organizations"
Tick-mark your Winning 'Sales and
Marketing Alignment Checklist' now.
In case of any queries, we are Happy to Help!