How to 3X Sales Using Website Visitor Data for LinkedIn Marketing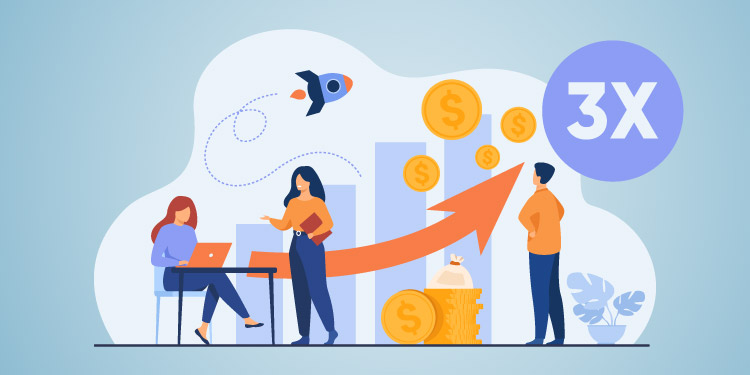 According to HubSpot, with an active monthly user base of 740 million and a perfect Moz domain authority of 100, there is little doubt that LinkedIn is a B2B marketer's gold mine. Google loves it, and so does every organization striving towards successful lead generation, lead nurturing, and lead conversion. 
Maybe you've also been using the platform for a while now and haven't found your marketing breakthrough yet? If you're asking the following questions –
How can I improve my LinkedIn campaigns?

How can I use my CRM data to drive more conversions from my LinkedIn campaigns?

What are some LinkedIn marketing secrets that the best prospectors know?
Then you've arrived at the right place! This guide will help you understand how you can turbocharge sales from LinkedIn campaigns using website visitor (leads) data. 
Here's How Data Can Help You Write Your Virtual Selling Story on LinkedIn
LinkedIn is not just the oldest but also the only social media platform wherein you can target leads based on their job title. Studies also indicate that over 20% of LinkedIn users are either key decision-makers or have some form of purchasing power for their companies. This shows, owning accurate data of your target audience can get you directly in touch with the C-level suites, shortening your sales cycle significantly. Plus, if the contacts you're targeting have been validated, you can take it to the bank that you will make a sale!
Here's how the following organizations accelerated response and conversion rates through LinkedIn via leads data –
Replicon, a SaaS company, saw 11X better response rates on their sponsored InMail as compared to email

NetBrain Technologies Inc., a network management software company, was able to increase its CTR by 2X. Plus, 94% of the leads generated through LinkedIn converted to sales. 
So, you've compiled a database based on your unique visitors and are ready to market them your products and services on LinkedIn. It all seems to be working until it doesn't. So, what went wrong? 
Main Challenges with Marketing Data
Disheartening as it can be, website visitor data in and of itself will only get you lost. What you need is insightful data. Marketing data also comes with a host of challenges that stand in the way of successful campaigning. Given below are the most basic yet the most critical challenges that need to be overcome. See if you can resonate with these questions –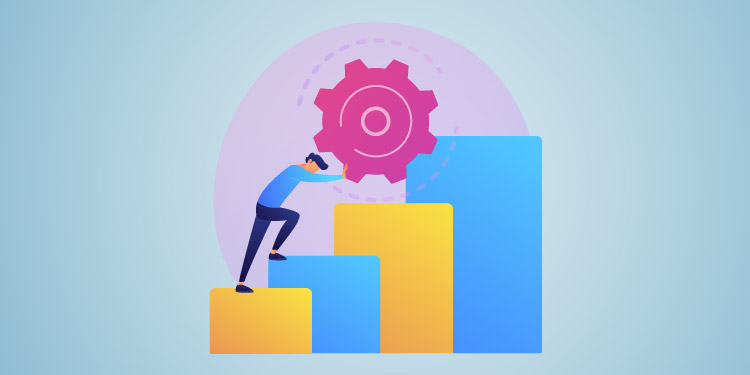 "Who is My Audience?" – Overabundance of Data
If you are unable to identify your best customers, how can you create a good look-alike for them? Many organizations have loads of data, so much that they simply cannot pin down their TAM. As a result, they are literally shooting in the dark, this time, with a database. Most frequent TAM calculation blunders include –
Defining the market size with the problem

Over or underestimating the market size 

Choosing the wrong geographical location
"How Do I Clean Up?" – Siloed Systems 
So, you know that your martech stack is more powerful than ever; however, it's all coming at a heavy price – lots of migrations, especially of legacy systems. Siloed systems fail to give a complete view of the business, and you're feeling like you've been asked to complete a jigsaw puzzle without the picture on the box. Then there's the problem of bad customer experience due to isolated data. However, you're not alone; many businesses suffer from these issues, which ultimately stem from a host of potential data problems, such as –
Duplicate information 

Inconsistencies and inaccuracies 

Improperly formatted data 
"How Do I Maintain Adequate Privacy?" – Compliance 
Not complying with the latest data compliance standards has led to scandals plaguing firms such as Cambridge Analytica and Facebook in the past. Are you sure your database is compliant with all industry norms? Yes, there are many to take care of, with GDPR being the newest to the group; however, business reputation hangs by this rope. Let's not forget the heavy penalties that follow. Still, this is one of the significant marketing data challenges that marketers face. 
"Why is My Business' Health Deteriorating?" – Lack of Regular Updates 
So, you'd check-listed all of the above, and everything was going good, or so you thought. Suddenly, your business MROIs are declining again, and you're reaching out to the wrong leads. What happened? Your database has started decomposing, and the stench is now perceivable. More often than not, organizations build a robust database, but due to a lack of regular updates, they miss out on alternative active emails for dormant subs. 
How Data Appending Services is the Answer 
Tired of such marketing data struggles and want the easy and surefire way out? Opt for data appending services from an experienced third-party data provider! Here's how data appending services can turn the tables –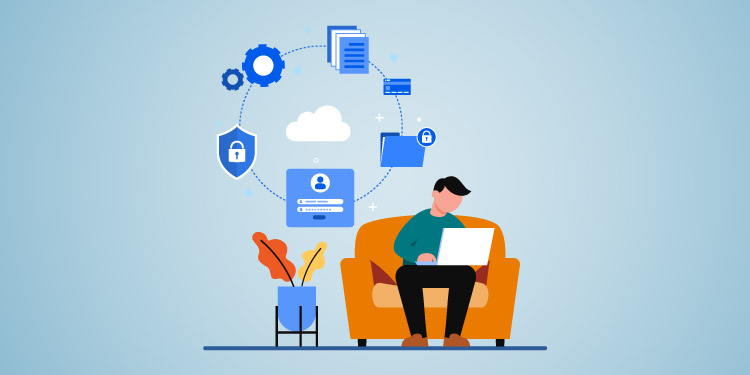 A reliable data partner will help you identify your TAM but not stop there. They will also create a look-alike target group based on that "seed audience." Since these are representatives of your best customers, you target only niche audiences on LinkedIn. 

Through data append, your data partner will scrub your database clean of any errors, discrepancies, and duplicities. This is especially useful since even high-ranking operational data management platforms like HubSpot and Salesforce may fail to rectify the issues of data silos. Moreover, the data partner will also include information that is well-vetted and compliant with all standard data norms. As a result, you will experience high deliverability on your campaigns. 

Finally, since your database will be delivered to you up-to-date with the latest info on your existing clients, you can discover if there are alternate channels you can use to target dormant subs. 
Sell Smarter and Faster with Data Appending 
Your customer list is your second-most precious business asset; your customers are your first – data appending takes care of both. By getting a deeper and more accurate insight into your target audience, you can delight your potential and existing customers with personalized offerings and consistent communication across channels, especially LinkedIn –
Directly message big-time executives with hyper-personalized messages using InMail 

Send out text ads to a high niche audience 

Publish native ads on the LinkedIn newsfeed to create awareness and build relationships using Sponsored Content 
There is only one thing worse than bad data, and that is, good data that are not put to good use. Market the smart way and increase your sales 3X on LinkedIn using accurate lead data solutions.