Why customers protect inbox from marketers who purchase lists? Yet, there is hope!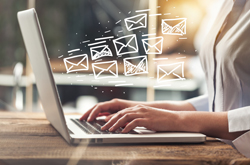 Traditional digital marketing does not work anymore! By this we mean, marketers who choose the best place to buy email lists to send content. There are enough articles online harping on not purchasing contacts as customers protect their inbox from unsolicited messages. Yet, there is hope, because when you buy the data it still serves a healthy purpose.
Okay, we have diverted your focus on this subject. Why are we advising you to purchase email lists and not even send any content to those addresses?
When you buy a list…
You have to understand the customer before sending any campaign, conversation note or promotional letters. Unless they are able to connect to the brand and its relevance in their lives, they skip it or delete it. They no longer relate to low quality marketing strategies.
All marketers currently get contacts in three ways from vendors:
Buy
Rent
Opt-in (ownership basis)
In the early days of digital marketing, buying addresses in bulk practices worked. However, the rules have changed considerably. Customers instantly protect their inbox from marketers who purchase the contact lists. The biggest reason is that they have not signed up to receive messages from your company. The list is sold by is a 3rd party supplier who has gathered data. There is no consent involved and hence, when you work with an email service provider, the unsubscribe button allows recipients to stop accepting marketing emails or block unknown messages. If the vendor is reliable, he will not permit you to send messages directly or penalize your company if spams increase. As trends have changed, they too realize that good email addresses are not salable.
Yet, we are saying to choose the best place to buy email lists for purposes other than sending content. And, do the following:
Avoid sending any emails on the purchased list directly.
Such addresses should not make it to the CRM system.
Do not append it to your existing database.
This data will not expand your business intelligence.
But what can this list do for you?
Like every other marketer, you have a list cultivated by the sales team when they are out in the field. Use the data for segmenting and supplementing the contacts already in possession. It will help inbound marketing efforts, offer a better user experience and healthy relationships with prospects. The new data always give insight on the status of the industry and people who matter.
Let's explain this with some examples.
Improvise lead data targeting
You may have an opt-in list which has been developed over a few years. Frequently, the trends and requirements change and the contacts reduce or the information is incomplete or not updated. They need to be built up constantly.
The data from the purchased list may have influencers or even decision makers from the B2B industry you serve. How many customers will be a part of your selling process is another question that might haunt you. All these points support the research and obtain information to alter strategies.
The modern trends shape behavioral patterns of purchase and order. For example, if you belong to the computer hardware industry, you may wish to purchase a list from a just concluded international exhibition. When you buy such a list, you will get details of several people dealing with different components in this industry. Use this data base to find out the attendees' profiles and their relevance in decision making.
Qualifying leads becomes easier
Obtaining information of new people, makes it easier to qualify positive leads. Segregate the contacts after the exhibition is concluded. It is the best place to buy email lists for your industry. The email list you have built over the years will not have additional information. The purchased catalog will add more relevance. You may require a new opt in form to get the new subscribers. When they come on the landing pages fresh information is available on:
Company details
Addresses, locations of operations
High-profile decision makers and influencers
New product categories
With this information you will be able to update the current database in your system. B2B customers will accept news on promotional products and trends that will impact their business. Do this a part of the email marketing strategy to ensure that your company's messages are not spammed.
Tap a new prospect profile
No single list matches with the unique prospect profile of any industry. But identifying certain companies who could benefit from your product profile is a good start with a new contact base. This can be prepared geographically or with a new virtual focus on channels other than email marketing. Many marketers feel that they have fewer timelines to meet targets and buying the list is the most sensible idea. Learn more about the decision makers and other things that dictate the trends.
Did we not say, there is hope? It is now your turn to make sense of this post.