Top 3 concerns CMOs need to battle before 2019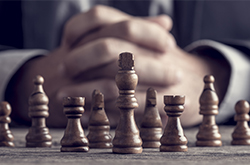 You thought some marketing pain points will worry the CMOs most? No, it is Data Security

You have your work cut out for 2019 if you are a CMO. Here are 3 important things you need to be aware of in the new year.
Highlights
There are very few jobs as thankless in today's landscape as that of a CMO. The customer preferences change several times within the week. The algorithms for search engines keep changing frequently. And even after all that, if the digital marketing efforts do bring in increased organic traffic, it doesn't necessarily convert to revenue.
This is just about the regular work of a CMO. Additionally, every year brings newer challenges. As we prepare to set foot in a new year 2019, let us look at the top concerns which CMOs need to counter this year:
Challenge 1: Data Security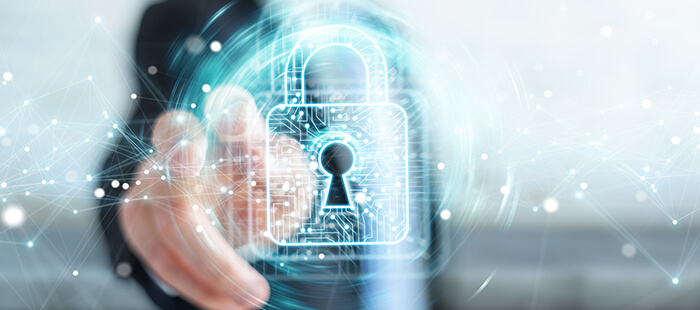 A lot of marketing efforts today deal with collecting data and then using data to make well-directed marketing activities. While this does make the marketing more effective, it also puts a huge amount of confidential data in the hands of marketers.
If there is any breach in this data, or if the marketer is found to have misused the data, then there would be a lot of complications. That is why a CMO needs to ensure that there is complete disclosure to prospects and customers before their data is collected, and that they are in the know of where and how this data would be used.
Many countries have come up with watertight regulations already, which need to be adhered to. In many other countries, the rules are not so well entrenched in black and white, and that is a more dangerous situation.
We shall look at two more scorching challenges that stare at the CMOs, and then again look more into the challenges of security.
Challenge 2: New technologies
Back in the day, marketing used to involve creating the right messaging, selecting the channel, and then sending out the messaging. But now a new development is the introduction of artificial intelligence into all aspects of our life, including marketing.
The challenge for CMOs is to get their arms around this new development. It is all very well to claim that your marketing efforts have incorporated artificial intelligence. But unless your team and you know exactly how to use it, it might actually end up doing more harm than good.
Artificial intelligence is just one of the many new developments that are shaping the digital marketing trends of the next year. Marketing automation, hyper-personalized customer experience, and APIs driving digital devices are all raising new technological challenges to the CMO community. Your team and you also need to be clear about other innovations like voice search, which has become the norm rather than the exception.
Challenge 3: Organizational buy-in
Earlier, marketing used to be the sole preserve of experts who were schooled in the theories and principles propounded by Porter, Kotler and other masters. But a lot of today's marketing takes place on platforms that most people also use in their individual capacity. This gives rise to a large number of in-house 'experts'.
So if you make a proposal as a CMO that a certain budget is needed for getting a certain extent of engagement, you might get a reply that 'I was able to get 500 likes for my post yesterday'. A CMO needs to be able to get the buy-in from all the teams in his or her organization.
Security challenges eating into the CMO space
Rogue chat-bots and developer vulnerabilities will be among the top CMO concerns in 2019
Now back to the security worries of the CMO. Only three weeks ago there were two large data breaches that shook companies and customers, alike.
Well known in the hospitality industry, the Marriott and Starwood properties saw the leakage of privacy details of more than 500 million people
Details of nearly 100 million users of Quora were compromised.
About 34% of consumers based in the USA, had their personal details compromised due to these data breaches.
CMOs are constantly battling to keep the customer experience pleasant. Whether it is traditional marketing or digital, communications with customers tend to be sensitive. Leaders have to resort to innovative ways to keep customers happy. The current concern of data breech in reputed hotels is a huge concern for the entire industry. This has already alerted the e-commerce vendors and their marketing teams.
Many thought leaders are questioning the systems that protect the databases of customers. Dual use technology like AI will be under the spotlight in 2019. CMOs will need to go beyond data protection and keeping hackers at bay. If attacks get smarter, what will be your winning move? After all who wants to be compromised?
What does the crystal ball say?
We step in 2019 with new apprehensions. Data breaches will continue to happen. It is not only about protection of sensitive information but also keeping hackers away. For instance e-commerce companies that use chat-bots to communicate with customers online may see them going rogue.
Surprised?
You may have seen movies in which robots created to help humans have gone rogue and needed to be destroyed. Imagine if such a scene is played out in reality during the festive season where bots direct consumers to the links of the dark web or even talk rubbish. How will e-commerce companies deal with such a situation?
It sounds scary, isn't it?
It could be a nightmare for the entire digital team to get back those customers. This is just a possibility that could come true. Leaders will need to get back to the developers to ensure that the rogue elements they design in the bots are eliminated or debugged. And this could be a huge challenge for every company that keeps a digital record of their customers.
Only security will not help
The key to keeping trust with customers will not rely only on GDPR. Technology will have to be collaborative without enforcing any regulations. There will have to be a feeling of mutual responsibility between the marketing teams and their customers.
Blackhat hackers or even petty cyber criminals may hijack chat-bots and make them turn against the customers. AI and machine learning will become a dual-edged sword. A chat-bot may lead the victims (customers) to dangerous links rather than landing pages of the official website. It would be easy to replace the original with a malicious chat-bot.
A CMO of any large portal will need to address this concern seriously. If attacks are smart, CMOs need to be smarter. And they'd need smarter Chief Technology Officers (CTOs) and Chief Information Security Officers (CISOs) to keep guard. Neither of them can afford to get compromised.