Why Thought Leadership in B2B Healthcare is More Important Than Ever Now
Thought Leadership Helps Build Trust
 Remember, healthcare B2B customers consider all their options thoroughly and prefer having their queries answered before making a purchase decision. And in-person channels like conferences and trade shows have been places where clients can do both easily. Here, B2B marketing executives encourage questions and do their best to solve client problems transparently, thereby building trust and pushing leads down the sales funnel. But for the past two years, companies have had to switch to digital marketing to build trust due to in-person meeting restrictions. And this has lengthened the sales cycle because B2B clients need to be nurtured much longer in digital spaces, even through personalized marketing efforts.
So, if you've been looking to build trust online for lesser effort, consider adding thought leadership to your content mix. Why? Consistently putting out quality thought leadership content like a commentary on market trends, a detailed analysis of the market, opinions on future trends, and more help you get recognized as a trusted expert on those topics. This ultimately drives some traffic to your product website, helping you generate new leads who are much ahead in the sales funnel. Naturally, this translates to better ROIs too. For perspective, stats say about 47% of B2B decision-makers discovered new businesses through thought leadership content alone! So, if you have been stalling giving thought leadership content a go, this is the time to try it
Good Thought Leadership Content Can Help in Brand Awareness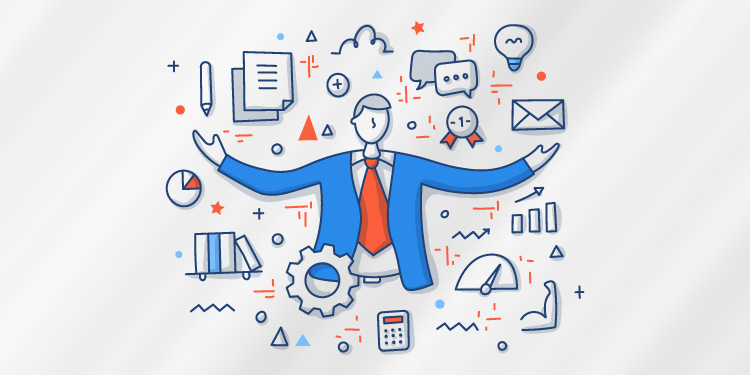 The number of healthcare B2B companies is steadily rising. And with companies relying on the same channels, namely content marketing, social media, and email, you need to up your marketing game to stand out. Well, thought leadership content helps you do just that.
If you didn't know already, the goal of thought leadership content is to offer credible and interesting perspectives on industry-wide affairs and facilitate conversations. This helps you stand out from a sea of generic marketing content, in turn generating interest for your products and services (even among top-level decision-makers). In fact, according to a recent Edelman survey, about 54% of Top C-suite executives spent over an hour a week updating their industry knowledge through thought leadership content.
Additionally, thought leadership gives you a platform to connect to potential leads when they respond to your content through comments or shares and understand their perspectives and concerns. It also gives you the unique opportunity to address these concerns through intentional replies or targeted content, helping you further build brand awareness and trust.
Thought Leadership Can Help Promote Lead Nurturing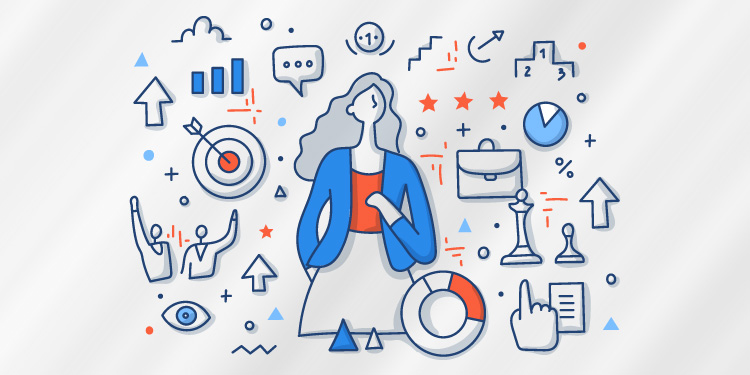 They say lead nurturing is all about providing value to your leads, understanding their concerns and pain points, and providing them with pointed solutions to solve them via email marketing. And it is effective for the most part, provided your leads have explicitly shared their email details to connect with you. Well, there is another way to nurture leads, and it is through thought leadership content. Here's how it works.
When you upload thought leadership content online, it is usually original, high-value content that attracts the attention of your leads. Consistently posting such content goes a long way in building credibility with prospects (this is akin to lead nurturing in the email marketing process). With increased credibility, you can push clients to try your product organically. Often, such organic interest has better conversion rates too.
No doubt, thought leadership content works on its own quite effectively, but when combined with email marketing, the results are far better. This is because the prospects have a more rounded understanding of your company, providing them with more information to arrive at a purchase decision.
Thought Leadership Can Help Fill Information Gaps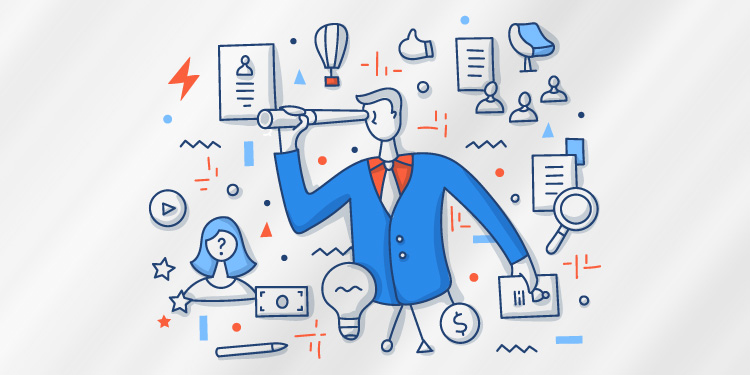 The healthcare sector is a dynamic space, witnessing innovations at breakneck speeds. But at the same time, the adoption of these innovations is slow and the regulations are extremely complex. This means people have a very hazy understanding of large-scale industry trends, meaning you have the opportunity to add value by distilling and making sense of the available information through thought leadership content.
B2B healthcare companies like HIMSS (Healthcare Information and Management Systems Society) have already adopted this approach. The IT company, for instance, has over 13 different podcasts covering various topics, from industry trends to expert insights on healthcare. This thought leadership strategy has worked spectacularly for the company and has brought them many quality leads.
Parting Thoughts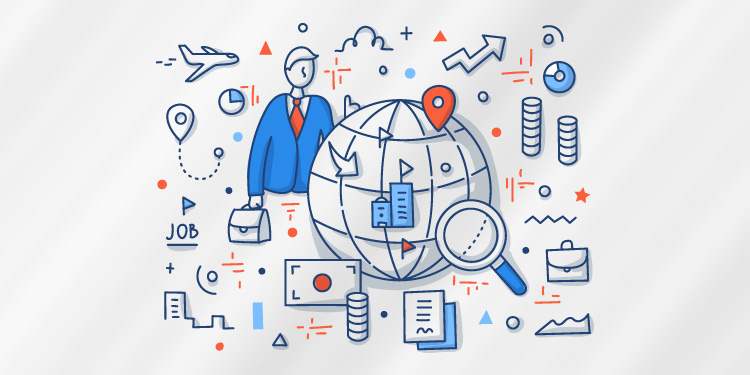 Given the continuous innovations and tightening regulations in the healthcare sector, B2B thought leadership is more important than ever before to provide clarity regarding industry trends, expectations, and standards involved. Moreso, because there's not enough of it available currently. But that's not the only reason to be interested in thought leadership. Good thought leadership content can work wonders for marketing your business as well.
For instance, you can position yourself as an industry expert among a sea of healthcare B2Bs generating similar content and even build trust with prospects and nurture them organically through value-focused content. This gives your business a competitive advantage by helping you generate more qualified leads and consequently getting you better conversions too.
Remember, good thought leadership content is effective only in the long term. So don't keep your eyes glued to the performance of one or two pieces of content. Generate quality content consistently to build credibility and see the effects it has on your marketing metrics!
References:
https://healthcare.report/articles/effective-ways-to-speed-up-your-health-tech-sales-cycle
https://runneragency.com/blog/b2b-healthcare-marketing-trends-in-2021/
https://www.mageplaza.com/blog/b2b-used-in-healthcare.html
https://abmagency.com/resources/why-b2b-healthcare-companies-can-rely-on-account-based-marketing-for-post-pandemic-growth/
https://www.linkedin.com/business/marketing/blog/agency/tap-into-these-underrated-benefits-of-b2b-thought-leadership
https://www.forbes.com/sites/forbescommunicationscouncil/2021/07/30/why-thought-leadership-is-important-for-b2b-marketing/?sh=5eeb06d7700d
https://www.extramilecommunications.com/benefits-of-thought-leadership-marketing/
https://www.edelman.com/expertise/business-marketing/2021-b2b-thought-leadership-impact-study