How to win with multichannel marketing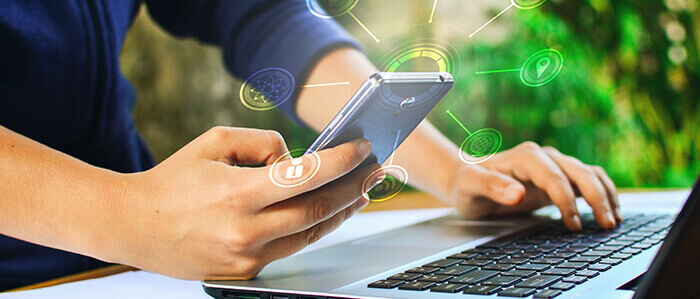 There was a time when an advertisement in a newspaper or magazine was all one could do in order to promote one's product or service. We did graduate to television and radio ads. But then the internet happened. Things have come to such a pass that people spend almost 24 hours online every week.
As we step into 2019, this online presence has split into two parts – accessing the internet on a desktop or laptop, and accessing the internet on a smartphone. Because of all these changes, it is not useful to use any one channel of communication anymore. The need of the hour is to use a smart combination of offline and online tools to reach out to prospects and clients. Before we see how we can craft a good multi-channel marketing strategy, let us take a quick look at what are the components of a multichannel marketing strategy.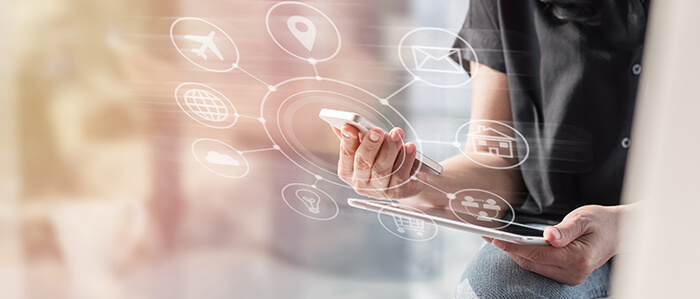 Hub and spokes of online marketing
The centrepiece of an online marketing strategy is a website. It is usually a fulcrum of all the online promotional activity. Linked to such websites are all the social media marketing platforms. Another useful component is a blog, in which you can talk about your own products and services and also about industry specific topics.
Most marketers use email marketing campaigns in conjunction with their social media campaigns and other campaigns done using their websites and blogs. Then there are the erstwhile channels which are still relevant, like television and radio spots. Many companies also use catalogs and direct mails (not emails) to market themselves. Given the importance of smartphones in today's world, text messages are also still popular as a mode of promotional communication.
What is an optimal mix?
Given the plethora of channels with which to reach out, how does one decide on the optimal combination? The answer would depend on who you are, and whom you want to reach out to. Let us compare two companies – one providing elderly care services and the other selling fashion clothing.
The first one would need to depend on offline channels as well. But only offline wouldn't do. Many young people would be on the lookout for such services for their elderly parents; so social media channels and email marketing would also be needed.
On the other hand, a company that is into fashion clothing would have youngsters as their prime targets, and therefore the offline modes might not be so important.
The anatomy of a multichannel plan
Once you have decided on your multichannel marketing plan, you need to decide on what to include in it. The plan should have detailed customer profiles of your existing clients. It should also have reasonable data of your prospective clients.
The plan should have measurable goals so that the success of the plan implementation can be measured. The goals would also help determine the content of the promotional plan, as well as the elements that would be included.
Finally, the multichannel marketing plan must be dovetailed into the overall marketing strategy of the company, so that the goals are properly aligned.
Comments