How to Make the Most of Email Automation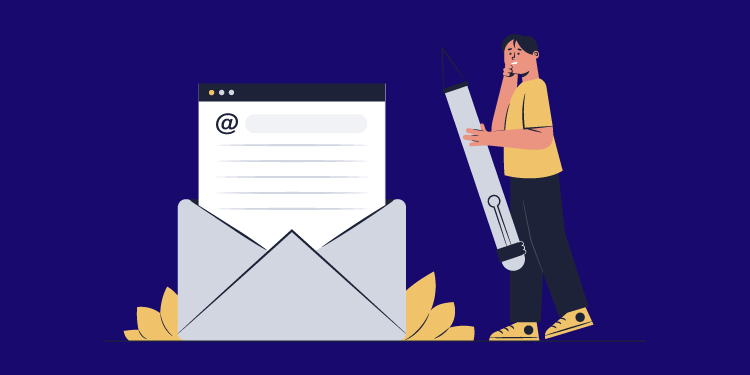 Do you spend a lot of time working on emails, updating them, and figuring out the best time and day to send them? If yes, then it is time to adopt email automation for your marketing campaigns. Email automation allows you to reach the right customers at the right time. In fact, according to Simplilearn, it can generate higher response rates compared to bulk emails, with an almost 75% increase in open rates and a 162% gain in click-through rates.
With an automation tool, you can set up automated email campaigns and send a series of emails to have a direct impact on:
Lead engagement
Conversions
ROI
Sales numbers
Revenue
But, to achieve these goals, you must create an email automation workflow specifically tailored to your customers' needs and send it at the right time.
Here are a few tips to make the most of email automation and boost your content marketing results-
1. Set Up Behavior-Triggered Emails
In a B2B company, the sales team handles numerous leads daily. Keeping track of each customer's position in the sales funnel and sending them relevant and timely content can be a hassle. To simplify this, you can create a standard email template that gets sent after the buyer completes the desired action, such as-
Clicking a link in the email
Submitting a form on the website
Signing up for the newsletter, etc.
These triggered emails also help maintain a conversation with the buyer and send follow-up emails in an email drip campaign, boosting engagement and customer retention.
2. Nurture Your Leads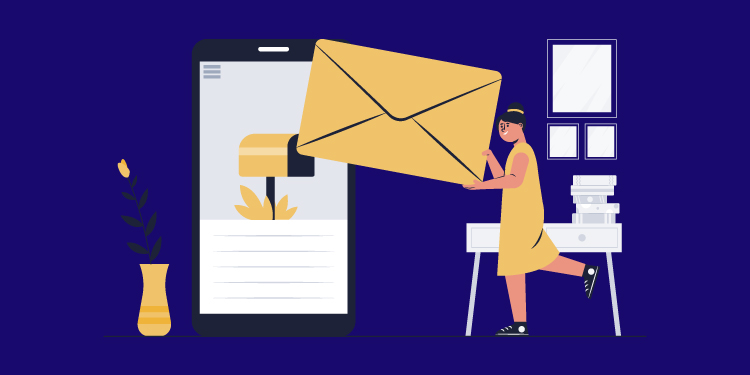 B2B sales cycles are generally time-taking due to the complexity of products and the number of people involved in the decision-making. So, it is crucial to remain in the minds of the buyer during these periods of inactivity.
You can achieve this by sending focused content in the form of tutorials, comparisons, white papers, etc., instead of general information. With email automation, you can set up emails that get sent periodically while the buyer makes a purchase decision.
3. Use Auto-Responding Features
Isn't it reassuring to receive a confirmation email after signing up or making payments? It tells you that the information is well-received and initiates further actions accordingly. Thus, it is essential to instill the same sense of relief in your B2B customers by responding to their activities as quickly as possible.
And since your sales team cannot always be available for every buyer or lead, the autoresponder feature of email automation aids you in replying to your customers immediately. A simple "we have received your query, and we'll get back to you" email can also make buyers feel respected and appreciated.
4. Resend Emails to Non-Openers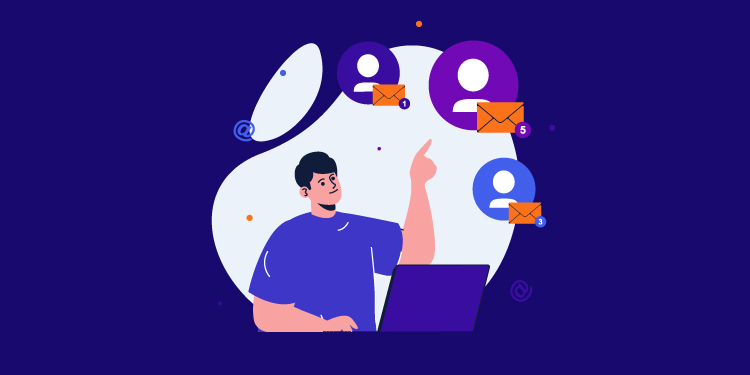 In most cases, you need to pursue a lead for some time before they are interested in your product. During this period, it is possible that they don't open certain emails sent by you. Instead of creating a new template, you can resend these unopened emails with a different subject line.
You can easily do this with the help of your existing email automation tool. It will detect unopened emails and automatically replace the subject line from the stack provided by you. Then, the automation tool sends the email again to the buyer after a specified waiting period. This can increase your email open rates, resulting in an increase in leads and sales in the long run.
5. Enhance Cold-Email Outreach
Cold emails are basically you trying to talk to a very busy stranger. So, no small talk. Gather relevant data about your target customers and segment them based on their preferences and pain points. Then, use your email automation tool to design and send targeted emails to these groups of buyers.
Create one template for each target segment and use the merge tags feature to fill in other standard details. Remember to customize the name, date, and time section in an automated email.
Additional Read: Decode the Best Time to Send Out Your Marketing Email Campaigns
6. Engage New Users After Marketing Events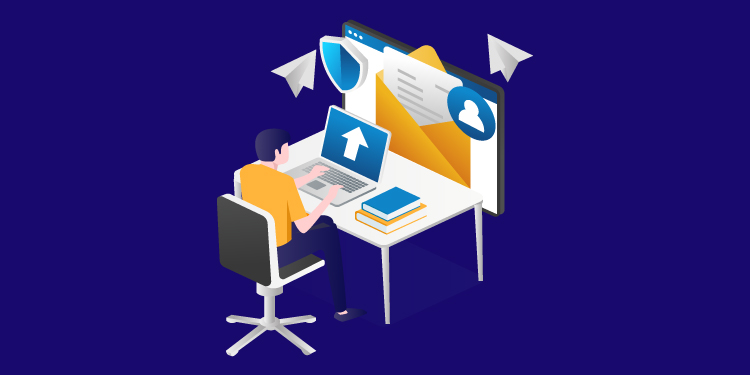 B2B companies are increasingly organizing live events like webinars, YouTube streams, and conferences to attract, educate and retain existing or potential buyers. These events are a great way to engage new users with your content.
Send automated emails on how to access the event and its technical requirement, if any. You can also send guides on "how to make the most of the event" to users who have registered for a live webinar or conference.
But, the most important is the post-event email. It is important to send a follow-up message to potential buyers when your brand is still fresh in their minds. This email can contain a summary of the live event with relevant product integrations, allowing them to interact with the brand immediately.
7. Use Automation for Upselling
Your B2B company must have many customers who visit your website regularly, are loyal buyers, and advocate for your product to other potential buyers. These customers are an excellent opportunity for you to up-sell your products as they understand the value of your brand.
You can use email automation to identify loyal customers and regularly provide discounts or offers on other products or upgrades. Email automation can also help convert regular users of your product's free version to buying customers.
8. Improve Customer Retention
Your job does not end with people buying your products. Ensuring their satisfaction, supporting customers, and regularly engaging with them is also part of content-driven marketing efforts. This helps assure customers that their purchase decisions were worth their investments.
With the help of email automation, you can send weekly or monthly newsletters to improve engagements. You can also send seasonal offers or discounts on their subscriptions. Another way to make the most of email automation is by sharing surveys or feedback forms. This gives you insights into your customers' perception of your products and brand.
Parting Thoughts
Email automation is the key to establishing a real connection between customers and companies driven by a genuine interest in a particular solution. The process can be game-changing for your business with valuable data and insights. But there's so much more you can achieve with email automation.
With these strategies, you can make the most out of the tool and connect with your customers at a deeper level. Use these techniques to see a difference for yourself.