How To Choose Among the Best Email Service Providers?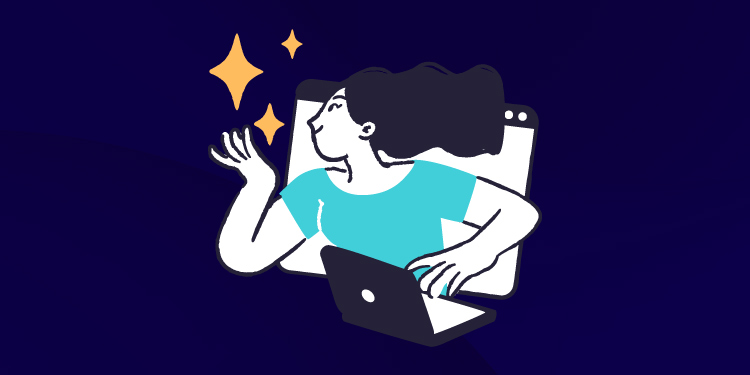 Investing in the right email service provider or ESP is all about the fit. A good ESP is not always one with rave reviews and comprehensive features, but how those features personalize to your needs. Without the right ESP fit, you can bid adieu to successful email marketing campaigns.
So, what? Email marketing is only a lukewarm marketing channel! If you feel this way, we'll have you know that half the world's population actively uses this medium to access information and communicate with different B2B and B2C brands. Add to it, a whopping 77% of marketers witnessed a rise in email engagement over the last year.
Safe to say, with 4 billion active users, you simply cannot plan a digital marketing strategy without chalking out an email marketing campaign first. To do this effectively, you need a digital assistant. This is where a robust ESP becomes indispensable.
What is an Email Service Provider (ESP)?
Most of us use ESPs both personally and professionally each day. It is that digital place or cloud which houses your messages (inbox, sent, spam, drafts, etc.). It is one of the primary modes of communication with individuals as well as institutions.
Here are some of the most common ESPs used by individuals:
• Gmail
• Yahoo
• Hotmail
Here are some of the top ESPs used by B2B and B2C enterprises:
• HubSpot Email Tool
• MailChimp
• Sendinblue
How to Choose the Right ESP Provider for You?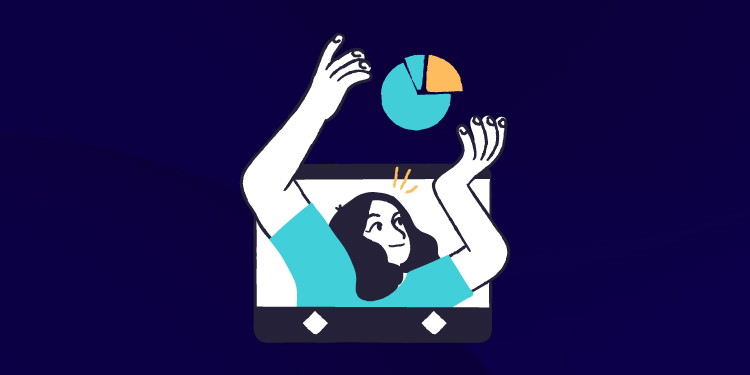 Looking for an ESP to further your email marketing campaign? Here is a framework that can help you choose the best ESP for your business.
1. Research and Compare Features and Cost
A no-brainer, the most critical aspect of an ESP is its features and the price at which they come. This does not mean choosing one with a butt load of features. Pick one with the right features. What are they? In addition to zero downtime and seamless sharing and management of emails via different folders, here are a few features you must ensure your ESP provides.
• A feature on social sharing
• An "add to calendar" feature, so the ESP automatically saves any meetings or agendas to be carried out.
• A comprehensive feature for sharing emails – be it to a friend or to various social media platforms.
• A feature on delayed automated sending of emails. For example, the Boomerang feature of Gmail
• Features on email list integration and management.
• Email automation features
The ideal way to compare ESPs is by creating the following checklist.
• List down the features that are non-negotiable
• List down the features that would be nice to have
• Compare pricing plans of the top five shortlisted ESPs
Your inbox hides tons of sensitive client information, like their contact details, postal addresses, and much more. Needless to say, it is your primary responsibility to keep this information safe. Therefore, you need an ESP that has robust data security algorithms and features in place. An ESP with top-notch servers that have layers of encryption, so your business account is never hacked.
This is why it is essential you take rounds of the server facility used by your ESP. If this is not possible, you must enquire about the kind of data security measures taken by a shortlisted email service provider. Simply put, don't take any risk when it comes to data security, even if it means opting for a relatively more expensive ESP.
3. Seek Reviews and Referrals
What ESPs are used by your competitors? What ESPs are used by your colleagues and friends who, too, run a business? Seek both online as well as offline reviews before investing in an ESP. Nothing is more honest than word-of-mouth publicity, and online reviews are essentially that.
Also, seek referrals, or better yet, check out the interface of ESPs used by people within your network. If you find online reviews are only providing superficial information, try finding case studies on particular ESPs to gain a more in-depth understanding.
4. Review the Customer Service and Support
Another critical item on the menu that is often overlooked is the after-sales support provided by your ESP. As a brand, you may want to share flash sales, weekly newsletters, and other time-sensitive content via email. Therefore, you cannot afford any downtime or high bounce rates.
To troubleshoot such problems and for any other technical query, you need an ESP that promises and delivers exceptional customer service. Here are a few hacks through which you can figure out the customer support provided by an email service provider.
• Connect with their reps to see how long they take to answer.
• Do concoct a dummy problem and ask them questions to see how well their reps know the product and whether they patiently answer all your questions.
• Take a free trial and during that period, ask the customer support reps to help you import your email list or create segments for the same.
Choose an ESP that offers professional customer support around the clock.
5. Check the Reporting and Analytics Dashboard
Your ESP must carry a user-friendly analytics keyboard through which you can track any email marketing campaign's efficiency. It should provide you with valuable metrics such as email open rates, deliverability rates, click-through rates, and bounce rates.
Such granular insights are critical for you to assess your campaign's success. A poor click-through rate can mean your subscribers didn't engage with your newsletter or email. A poor bounce rate means you need to append or enrich your email list.
These seemingly succinct metrics speak volumes and can help you tweak your emails until you get them right. Hence, find an ESP with as comprehensive an analytics panel as possible.
Additional read: How to Make the Most of Email Automation
Parting Thoughts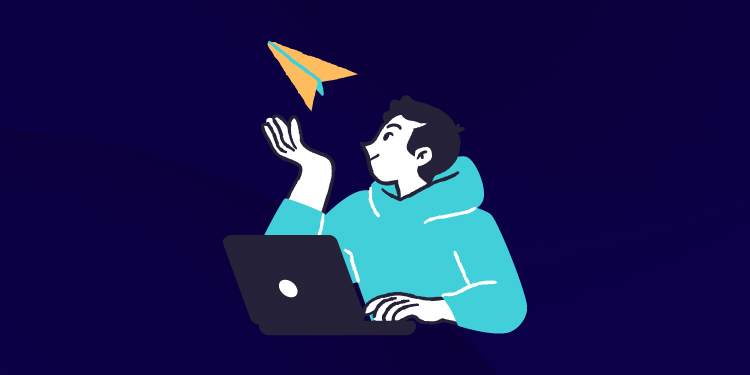 By following these five steps, you will find an ESP that is right for you from both features as well as a cost perspective. However, do bear in mind that finding the right ESP is a job half done. Crafting compelling email content, building a responsive list of qualified leads, and nurturing them into conversions is on you.
So, take the first step of selecting a robust email service provider and begin your email marketing journey.