Grow a Strong Newsletter Subscriber Base with These Foolproof Tips
Janet Borges, February 5, 2021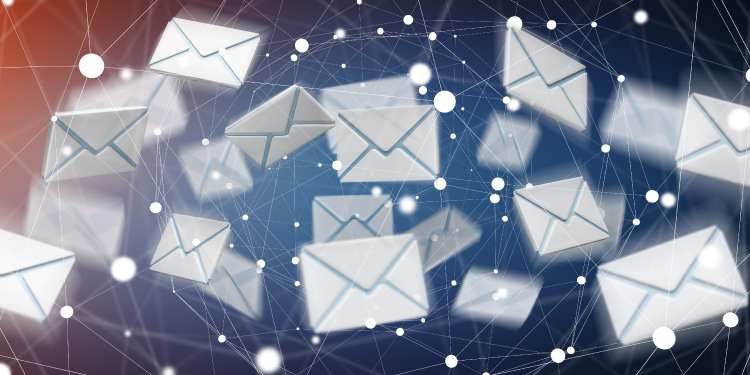 Despite the emergence of new marketing channels over the years, email remains a force to reckon with. 
Email newsletters still serve as an excellent way for businesses to maintain close-knit relationships with customers. Whether they're on their way to work, watching the TV, or catching a quick coffee break – your prospects are constantly peering into their inbox. 
Even self-made billionaire Mark Cuban starts his day by checking his email. 
Rest assured, you're doing it right if you're using newsletters. 
If a stagnant subscriber base is a constant worry, you're not alone. 
The Challenges of Growing Newsletter Subscribers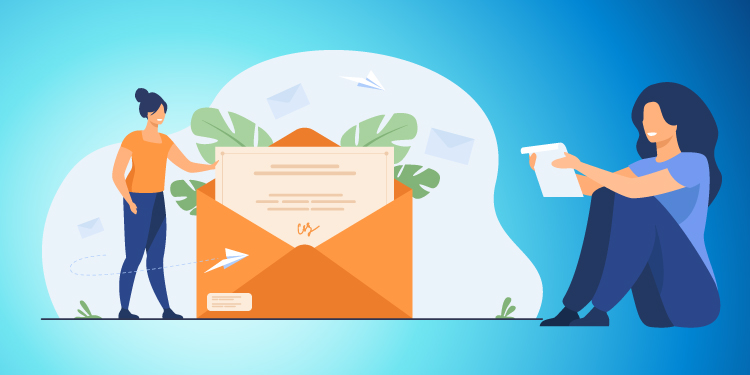 A consumer's mailbox is a highly-competitive space with messages from hundreds of companies. Automatically, one either skips through emails or opens them without taking any action. According to Sendgrid, B2C emails have an 18% open rate but a mere 2% CTR (click-through rate). Such low click-throughs ultimately impede a newsletter's overall success. 
With so much content fighting for the prospect's attention, increasing CTR remains a challenge for most marketers today.
Other than low CTRs, uninterested customers are another major hurdle for email marketers. These subscribers are only looking for free downloads, and have no intention to make a purchase. Hence, you're stuck with a useless email list with no growth whatsoever. 
How to Fix these Problems
Your newsletter strategy must employ the right tactics to penetrate your audience base and get their attention, turning them into long-term customers.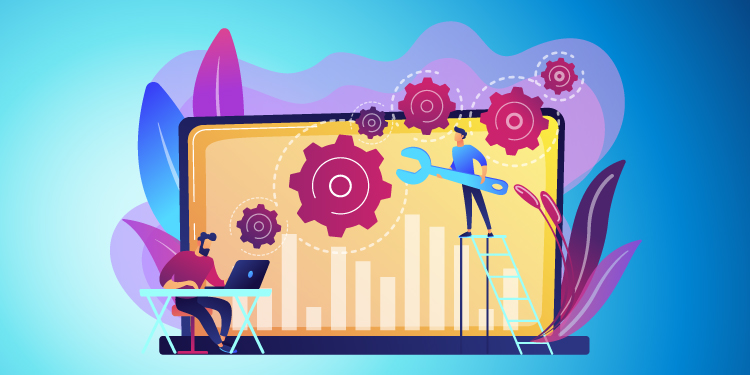 After all, your newsletter subscribers are valuable soft leads. With precisely the right cajoling, you can build a steadily-growing subscriber base rife with clients who will pose as your brand advocates. Here are some foolproof tips to upgrade your newsletter and help it accrue the vast number of subscribers it deserves.
Revamp your templates to include a single CTA
Using the same old email templates is going to stump your subscriber growth. Featured articles as headers, a content-promoting line, webinar/product links, or supporting articles belong to this category and are outdated methods.
Instead, incorporate responsive email designs that capture a viewer's attention within seconds. These generally include the 'less is more' strategy, which massively plays to a newsletter's strengths. If you limit them and incorporate a head honcho CTA instead of multiple ones throughout the newsletter, it becomes simpler for subscribers to understand what action you want them to take. Keep a clear CTA, attach a link if you need to, and let your readers know what you want. 
Less is more
If your newsletter has too much content, consider slashing it down to keep things minimal. Today, consumers are as quick as lightning when it comes to content consumption and want instant results. Thus, it's more likely that customers will subscribe when they don't have to spend too much time just to understand your message. 
Kayako overhauled its newsletter design by changing from a plain-text, bi-monthly email to a weekly, one-shot structure. With this, the company directed its subscribers to a single article that would highly interest them that particular week. The newsletter's CTRs doubled at a 97.03% rate for that month! 
Offer incentives for subscribing
As human beings, taking action based on incentives is hardwired into our DNA. This is a perfect window for you to capitalize on as an email marketer. Providing incentives has always proven to be one of the best ways to build a newsletter subscriber base since it makes a customer feel that they're valued. 
With customers today being selective about where they provide their email addresses, offering them an incentive shows that you want them on board. Thus, they get something in return for signing up, and your subscriber count starts to increase – an absolute win-win.  
Some incentives you can offer through your newsletter are:
eBooks

Whitepapers

Free shipping

Educational courses

Discount on first order/signing up

Free videos, reports, and other downloadables
Use the power of social media
Being a marketer, you already know social media's tidal wave of capabilities, so why not use it to propel users towards your newsletter?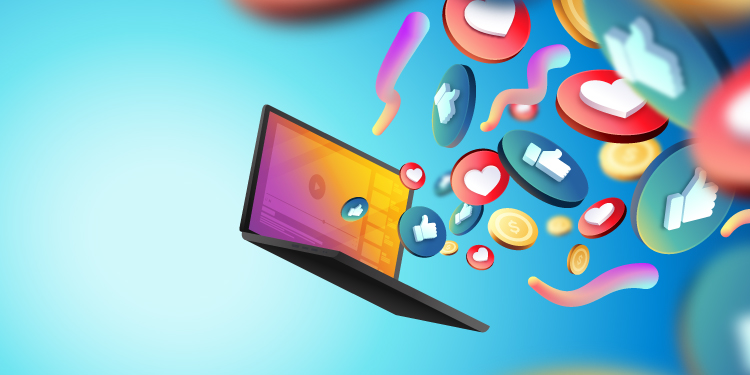 Start creating posts about your upcoming newsletters' content, simultaneously attaching links to current ones. Do this across all your social media accounts – from Facebook, Linked In, Google+ to Twitter and WhatsApp. You can also add a CTA along with these, linking your newsletter subscription form to bring in as many subscribers as possible. 
Ask for help from your fellow playmakers
You know there are similar businesses trying to grow their newsletter's reach. Instead of treating them as competition, why not take their help? Cross-promotional strategies can be an excellent way for you to gain customers quickly, and with social media's reach today, this is relatively easy. 
Reach out to companies with similar services or products. Ask them to promote your newsletters on their digital assets. In return, you can offer to do the same, ensuring that the benefits run a two-way street. Moreover, you also get an excellent chance to get more monthly subscribers by diversifying your audience!
Segmented email lists are paramount
According to Campaign Monitor, personalized email subject lines bring in increased email revenue of 760%. For this, segmented email lists are the go-to, as they provide specific customer details, using which you can personalize your newsletter to connect with readers better.
Through your newsletter's signup form, you can capture customer data such as gender, profession, interests, geographical location, etc. Through segmented lists, you can create newsletters that cater to these specific consumers' interests. As a result, your newsletter will be highly relevant, gauging a reader's interest quickly and ultimately increasing your subscriber base. 
Targeted marketing is built to reach the correct audiences at the right time, through the right mediums. Newsletters are one of the best ways to do so, but it's futile without a compelling subscriber base. With these powerful tactics, you can build a high-performing newsletter with a growing reader base.