Email Marketing in the Age of Coronavirus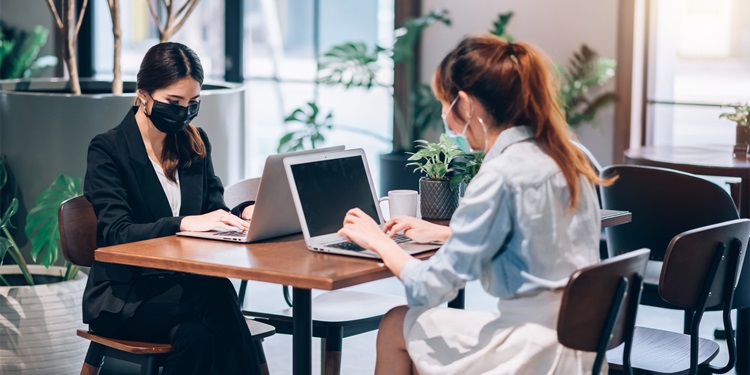 At this point, it would be naïve not to acknowledge the economic downturn sustained by businesses around the world due to the Coronavirus pandemic. A crisis such as this one has crippled supply and demand, and the world we once knew is an incomplete overhaul. Therefore, now more than ever, marketers need to make smarter choices to avoid fatal future losses.
While the social consequences of the pandemic are visible for people to gauge, the total extent of the economic shock is still unclear. The private, as well as public sector companies, are struggling to keep their businesses safe from the repercussions of COVID-19. With conglomerates worldwide shutting shop, this is how customers are behaving –
Extended home quarantine has made people anxious but also more active online. 

Customers are willing to purchase essential items only. Therefore, non-essential shopping and traveling have come to a complete halt.

No face-to-face interaction is possible with customers as social distancing is the new normal.

Online mediums are giving precedence to pandemic content over brand-related content. 
Therefore, in times like these, how can businesses make their presence felt and let old and new customers know that they are still there? The primary step you, as a business owner, must take is to stay in touch with your target audience through empathetic email communication. 
In such an uncertain time, you must continue connecting with customers to retain their trust. Do not stop email marketing; instead, do it responsibly and at the right time with the right content. To stay connected with your clients, you must choose your email messaging carefully. 
Email Marketing Done Right During the COVID-19 Pandemic
The novelty of the present situation demands businesses to re-strategize their email marketing communication. Simply put, the content used to generate and qualify leads a month ago is perhaps irrelevant today. Therefore, here are specific tips to help you revise your email marketing practices during these tough times.
Stay Away from Pitching Offers and Codes Temporarily
The proverb, "It is not what you say, but how you say it" has gained more significance today than ever before. Diving into creative deals and discounts right off the bat to entice customers may tarnish your brand's image during this crisis. Your brand must evolve and adapt to an unsavory situation such as this one if it wishes to survive the pandemic. 
Make sure that your email subject line and the copy is sensitive to the current reality. Write the email in an empathetic tone and do not offer coupon codes or promote your product if it is loosely related to the crisis. Your email must not sound like an opportunity to make a quick buck. As of today, it is more important to remind customers about you rather than encouraging them to subscribe or buy your offerings. 
Be honest and do not indicate that your product or service is a necessity if it isn't. While you may consider your business offerings essential for everyday life, your clients might not! People are wrapping their heads around a new normal, and their list of essentials has changed and become far more basic than what they used to be.
Do not create a false sense of urgency when re-drafting a marketing email. This tactic does not make sense during such an extraordinary circumstance. Therefore, stay away from phrases like "stock up now!" or "hurry up before it's too late." Essentials like hand sanitizers, masks, and gloves are already in short supply, and urgent messaging can further cause anxiety to already sensitive customers.
Re-Write Your Email Content
Ask yourself the following two questions before drafting email content:
How can you keep your subscribers engaged during this crisis?

Which medium of getting in touch – videos, blogs, etc. makes the most sense?
Make sure to provide updates related to COVID-19, but that should not be the sole purpose of your content. Additionally, your email must have an overall positive tone that pushes for normalcy. Choose category-specific CTA buttons and landing pages rather than product-specific ones, as you may already be short on stock. 
If you have a new batch of products and services lined up soon after the lockdown ends, make sure to share this information with your customers. Doing this gives them something to look forward to once the pandemic is behind us. Avoid planning and intimating a sale through email as people have limited income during this period, and they will think twice before making any non-essential purchase.
Furthermore, be careful of the images you plan to use in your current content. Since social distancing is a way of life during this pandemic, avoid using pictures that show a group of people traveling or involved in any other activity. Focus on peaceful imagery that shows people experiencing joyous solitude.
Revisit Email Send Timings
Daily routines for most people have been suspended due to this pandemic. Staying and working from home means that now your clients are not accessing online resources at fixed intervals – like during office hours, or on the commute back home. However, they are accessing social media profiles, emails, and online articles far more often than before.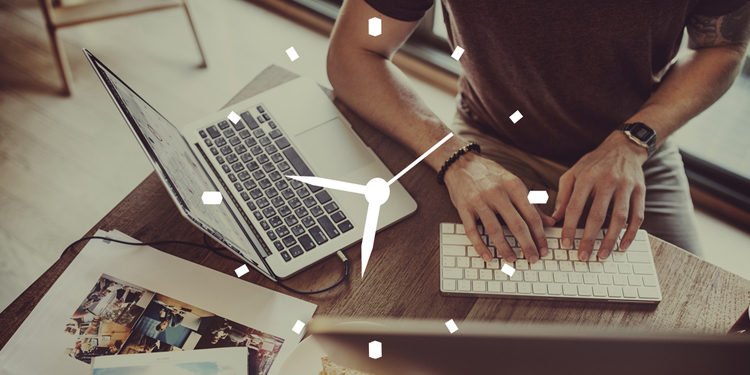 Since your subscribers are now homebound, the optimal email sending time might have drastically altered. If you want your emails to be opened rather than marked as spam or dragged to the bin, run a limited test to gauge the ideal email sending time. Also, make sure that you send follow-up emails as per the revised timelines. Keep in mind that these email timetables must be altered back once this pandemic is behind us.
Remember, the way your business interacts with customers during this crisis will play an instrumental role in carrying forward your brand's image and its ability to retain customers once the outbreak is over. Therefore, slow down and proactively acknowledge the situation at hand in all future email communication with your customers.