B2B Marketing in the Days of Social Distancing: It's Time to Go Digital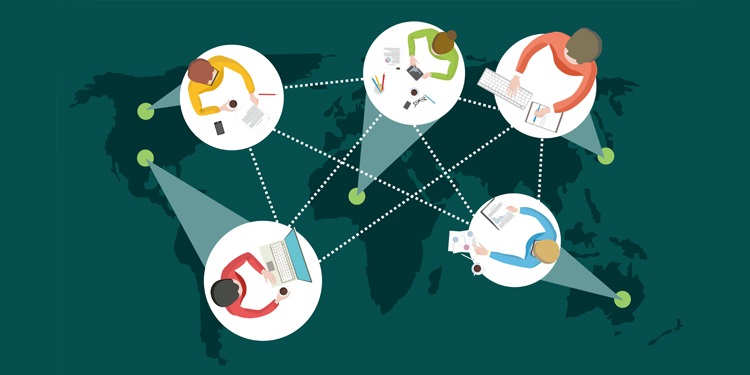 As 2020 began, marketers were waiting, with bated breaths, for events like the Summer Olympics, US elections, and the Indian Premier League. An extraordinary surge in offline marketing was expected, and brands had already fashioned attractive campaigns, impactful messages, trade shows, and launch parties. Come February; however, ad campaigns and trade shows were being canceled, photoshoots were being pulled back, and every one-on-one client meeting was being postponed indefinitely, all because of an unexpected outbreak of COVID 19.
What began as a bright year for the marketing world has quickly turned into every marketer's worst nightmare. The coronavirus pandemic is wreaking havoc on both big and small businesses. With countless people losing their jobs and government grappling to contain the socio-economic impact of the pandemic, companies have been forced to limit expenditures. Since firing employees and skipping rent payments are not viable options to save funds, the marketing unit of each business is becoming a soft spot for cutting down the budget.
Despite the continuous spread of COVID, abandoning altogether, all marketing efforts is a reckless choice. Sooner or later, healthcare experts and governments will successfully contain the outbreak. Before you withdraw entirely from the marketing world, think whether your business can afford to scramble and struggle as the economy restarts later in the year.
Evade Coronavirus by Going Digital
A 10.6% decline is expected in the marketing industry due to the coronavirus scare, according to a MofettNathason survey. This implies that both small and big brands will be cutting down their marketing budgets.
As a marketer, then, what do you do to remain noticeable to clients?
Go digital.
A large part of B2B marketing relies on physical marketing events like trade shows and fairs. With budget cuts and lockdowns in place, these are going to be impossible to hold. There is no better time than now to give your business a strong footing in the world of digital marketing. If you quickly reallocate even a portion of your remaining marketing budget to online marketing, you will see an improved web presence and better conversion rates later in the year. Here are some tips to help you go digital effortlessly amid the pandemic.
1. Optimize Online Content
You might have ignored many aspects of your online presence until now because you have had successful offline campaigns. However, as people stay home, they will spend more time surfing the web. If your web presence is captivating enough, you could be a real winner in your clients' minds.
Optimize all your content for search engines. Make sure you are using the right keywords and in the right place. If you have outdated blog posts, now is a good time to write new ones. You can also tweak other website content and track website performance metrics to make improvements.
2. Host Online Events for Existing Customers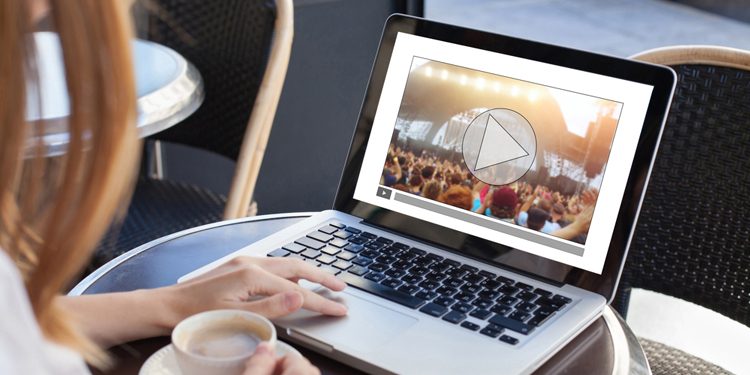 No other time in history has such a large number of people stayed at home. This also means that never before have people been freer to watch videos or attend online group events. If you had a trade show or a fair schedule for the upcoming months, host them online instead of canceling them. Use AI and automation tools to make the experience of the attendees better. Also, ensure that they are easy to understand and attractive. If you want more people to participate in such online events, provide incentives such as discount coupons or delivery promotions.
3. Be Visible on Social Media
B2B marketers often forget the importance of social media marketing, mostly because of the dominance of physical marketing events in the sector. However, as people have more time to scroll through their Facebook, Instagram, and Twitter feeds, you should make an effort to be visible in those home pages. Run social media ad campaigns tailored to your customer base, informing them about the latest products and services. You may also create exciting videos and short films to engage better with your audience. Collecting feedbacks and conducting polls are another great way to keep customers interested while learning about your shortcomings.
Going digital in the B2B marketing world as the pandemic unfolds will open new doors for you. By spending a fraction of what you would on yearlong physical campaigns, you can achieve better results through digital marketing. Venture into online marketing as soon as possible to see enhanced revenue performance later in the year.