How you can align to CMOs needs and seal the deal?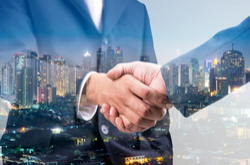 Do you really have to ''pitch'' to the CMOs to win the deal?
Sometimes, ''pitching'' can get too monotonous, too regular and might even give the impression of sounding too desperate. A typical CMO is stressed for time, has too many things on mind, and is under pressure to deliver quick results, not to mention the need to get updated on latest trends and technology.
So, how do you grab his/her attention, and eventually seal the deal?
Here are few ways:
Knowing their challenges
Nothing can be more relieving to a CMO than someone wanting to understand his/her challenges. Do not be a ''salesman''.
Yes, you heard that right.
Do not ''pitch'' in a way that makes you look desperate. Rather, prove that you can be a good partner who is willing to solve his/her problems.
Do you know the CMO's specific challenges?
Is his/her performance linked to revenue growth?
Is the brand facing certain issues?
Can you get to know about his/her relationship with the C-Suite execs?
Only when you know and understand his/her challenges will you be able to both understand and position your partnership to the CMO's requirements and challenges. Remember, CMOs are humans too. Empathizing with them goes a long way in establishing a long-term relationship.
Make their job easier
Go deep and understand the measurable objectives of the CMO. By doing that you are in a good position to map your product offering to his requirements and objectives, and that, makes his job so much easier. For example, present a case with sound reasoning that going ahead with your service/partnership can help the CMO achieve his objective of saving on costs and efforts.
Now, wouldn't that be a wonderful benefit to a CMO?
Back it up with facts
Nothing can be more reassuring than the fact that other clients achieved measurable results through your service/product offering. Do not just put up the name of the clients, back that up with figures on how your offering ended up providing some benefits to your past clients.
Convincing the CMOs is as much an art as it is a science. Figures and past achievements only enhance and re-affirm your status.
Demonstrate ROI
Sometimes, just talking and discussing about strategies can be tiring. Understand that the CMOs are under heavy pressure from CEOs to deliver on their strategies; it is always resources and budget allocated vs results delivered. If the CMOs do not deliver as per expectations it can be a really tough time for them. The best way, perhaps, to get the attention of CMOs is to help him/her understand the ROI of partnering with you.
Get real with the numbers and show the CMO how your partnership will earn him/her a better ROI. Get as realistic as possible with ROI values and insights and demonstrate the ROI workings. Help your CMO present a solid ROI case to his CEO and other C-Suite execs.
It augurs well to realize that CMOs are the heads of marketing and promotions, they do a lot of pitches too. So, too much pitching can backfire. It would look like a one-sided affair; you are interested only in what you want to showcase.
Rather, change the way you interact. Look forward to a genuine and meaningful conversation when you meet up with a CMO. Yes, prepare well, have your data, past glories and numbers in hand, but start by understanding where the CMO stands and what s/he is looking for at this moment.
How best can you pitch to a guy who has seen most of it when it comes to pitching? Not much, unless you have built a relationship.
Isn't it?