8 Go-To Strategies for Building a Robust Sales Pipeline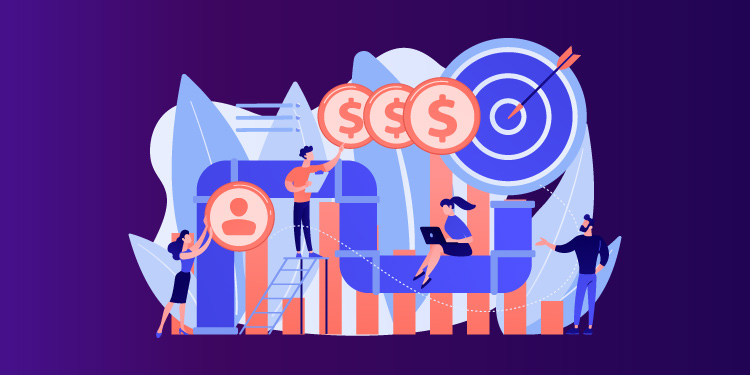 No one ever became successful without a rock-solid sales pipeline. So if you're starting in business or looking for ways to increase your profits, building and maintaining a strong sales pipeline should be your top priority.
Essentially sales pipelines keep businesses organized and focused on their goals. They ensure that prospects are properly qualified, and a steady flow of new leads is coming in. Most importantly, pipelines help businesses track their progress and measure their success. With a well-developed B2B sales pipelines, any business can succeed!
So, sales pipelines are key to any organization's success, but what makes an effective sales pipeline? Many elements can make or break a successful sales pipeline, but some of the most important includes qualified leads, well-defined stages, and accurate forecasting.
This includes:
Factoring in Leads that are Outside your Sphere of Influence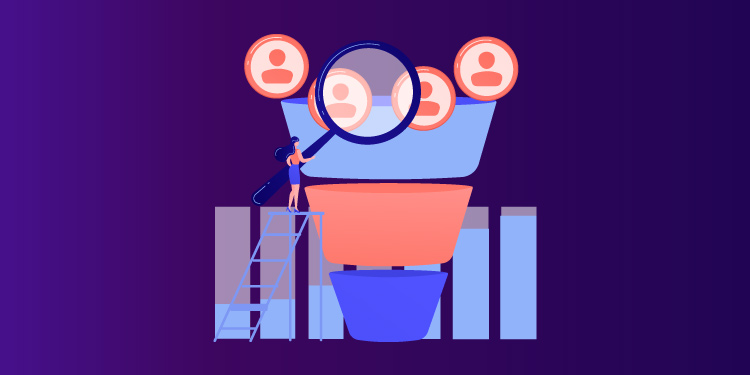 When it comes to finding and building a sales pipeline for your B2B business, you can't ignore potential leads and customers just because they might be outside your current sphere of influence. Reaching out to untapped audiences is one of the most important things you can do to find qualified prospects that may be a perfect fit for your product or service.
You can rely on our brimming B2B contact data intelligence to map similar audience in untapped markets with our B2B data repositories that host a plethora of technographic and firmographic insights.
By casting a wide net and actively engaging with new potential B2B Sales leads, you're opening yourself up to new opportunities that could pay off in the long run. So don't be afraid to think outside the box when it comes to B2B lead generation – tap into new channels and markets, and see what exciting possibilities await you!
Focusing on Customer Retention and Retargeting Strategies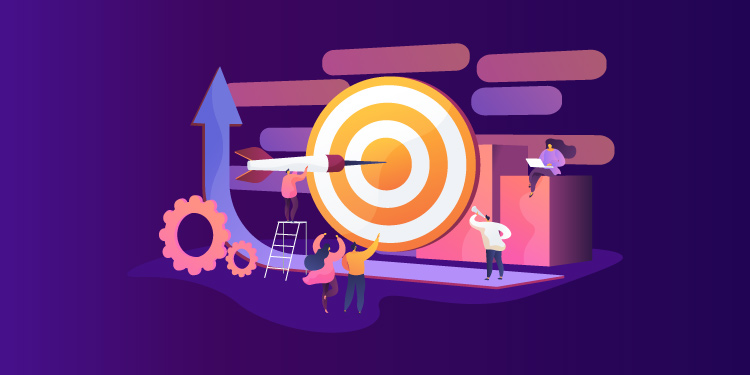 It's not news that acquiring new customers is more expensive and time-consuming than retaining existing ones. Yet many businesses still put more effort into wooing first-time B2B buyers rather than cultivating relationships with those who have already done business with them. Why is this such a common mistake?
Here are four reasons you should focus on repeat business from your existing customers.
It's cost-effective and easier to keep an old customer than acquire a new one.
Loyal customers are more likely to refer other potential customers your way.
Satisfied customers are more likely to do repeat business with you.
Customer retention leads to greater profitability over time.
In this blog post, we'll discuss these key elements and how you can improve your sales pipeline to increase your chances of success.
Create Customer Journeys that Lead to better Leads to Customer Conversion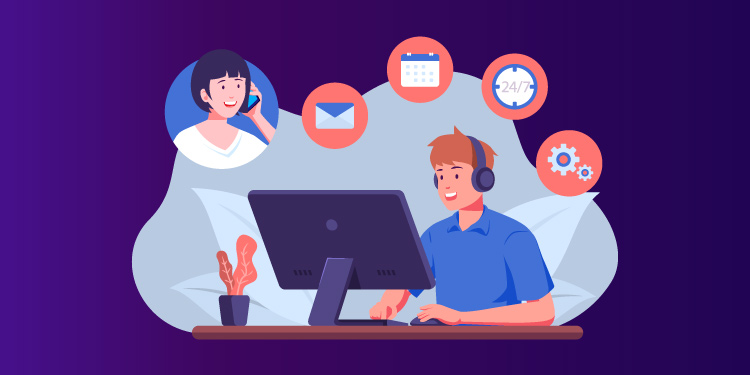 Do you often feel like all your hard work generating leads go to waste? If so, you're not alone. The average organization only converts 2% of its leads into customers.
When you're in business, your ultimate goal is to make money. And the key to making money is turning leads into customers. So, it's important to focus on your lead-to-customer conversion rate and do whatever you can to increase it. Here are some tips to help you achieve that goal.
Figure out what's motivating your leads. What makes them decide to buy from you? Customer motivations can vary greatly, so you need to determine what drives your specific target market. Once you know that, you can create content and offers that speak directly to their needs and desires.
Segment your leads for better targeting. Not all B2B sales leads are created equal – some are hotter than others.
With these aspects in the backdrop, let us delve into the key action items contributing to better sales pipelines.
#1 Bring in More Collaboration between Marketing and Sales
Marketing and sales are two necessary functions for companies, but they are often misunderstood. The two departments are often at odds with each other when they should be working hand-in-hand to achieve common goals.
Sales departments are more customer-facing, and they understand client challenges from a closer distance and have a better perspective of the quality of the leads. With proper communication between the two departments, they will be better positioned to address each other's qualms, fuel the sales pipelines with desired Market Qualified Leads (MQLs), and iteratively streamline the marketing approach.
#2 Being Armed with Customer Intelligence before Setting Appointment or Sales Presentations
Customer research can help sales professionals learn more about their customers, positively impacting the sales pipeline. In addition, by conducting customer research, businesses can gather the information that can influence their B2B sales strategies to drive unified and robust customer experiences.
In addition, customer research can help sales teams better understand what products and services their customers are interested in and prospect with relevance to the needs right from the very first interaction. Ultimately, customer research can help businesses create strong sales pipelines and prevent leads from dropping off due to a poor sales experience.
#3 Make your Prospects Feel More Valued with a Follow Up Plan
B2B sales follow up is one of the most important aspects of any sales process, but it's also one that is most often overlooked.  When done correctly, a good follow up a plan can help seal the deal and bring in new customers. But when ignored, it can lead to missed opportunities and lost business.
Whether connecting with your prospects or taking a sale to an effective closure, it might involve a considerable amount of time and effort to devise a follow-up plan, and you must never back out from it. In the process, customers feel more valued while you can stay organized on top of your sales pipelines.
#4 Not Giving Up on A Prospective Customer who Has Declined Your Offer
Most businesses would agree that leads are important. However, many businesses do not put the necessary time and effort into nurturing those leads. If a prospect does not buy your services today, it does not mean they are unlikely to buy in the future too.
By taking the time to nurture leads, you keep the channels open for future communication. You can pepper them with emails, text messages, call them or provide valuable content. This could be informative blog posts, eBooks, whitepapers executed via drip campaigns. This will help establish trust and credibility by warming up the leads and probably converting them into your valued client shortly.
#5 Priming Sales Pipelines with ABM
Account-based marketing (ABM) is the new black in sales and marketing strategies. Done correctly, ABM can help you build a sales pipeline that's primed and ready for your product or service.
Sales teams have been using account-based selling (ABS) for years to focus their time on key accounts that are more likely to buy from them. With ABM, you target specific companies and key decision-makers within those companies rather than casting a wide net in.
#6 Fortifying Lead Pipelines with Social Engagement
To build a successful sales pipelines, you need to use various social channels to attract and convert leads. Social media, when used in tandem with your other modes of sales prospecting, and can prove to be a potent medium to create and nurture your sales pipelines.
Driving timed social engagement depending on the customer journey, you can create the right amount of brand recall, coax the lead into a purchase, and eventually make them your valued customer.
#7 Build a Mechanism to Garner Feedback from Lost Leads
It's no secret that losing potential customers can be costly. To mitigate this, it's important to have a feedback process in place so you can track and analyze lost leads. This will help you identify where your leads are going astray, and it can also help you improve your overall marketing strategy.
With a feedback mechanism, you can tie the loose ends in your sales and marketing processes while ensuring that the leads do not slip through the cracks.
#8 Delivering upon Awe Inspiring Sales Experiences
Your sales team needs to have an excellent experience to build a successful sales pipeline. This means having the right tools and resources at their disposal and up-to-date information on your products and services. In addition, providing adequate training and support can help your sales reps feel confident in their abilities and knowledgeable about your company. By ensuring that your sales team can deliver positive experiences, you'll be well on the path to create a successful pipeline.
In Conclusion
The importance of identifying the opportunity for repeat business cannot be overstated. By maintaining in touch in altruistic ways like sharing a pleasant article or sending them a brief personalized note, salespeople can keep existing customers warm for learning about new deals or plans.
Lastly, ask for Referrals! A good percentage of consumers are open to giving referrals, but only a small fraction of salespeople actively utilize them. It's simpler to get referrals when you're already connected to a decision-maker. Have your agents send a follow-up message to all closed clients asking for referrals that can add true value to your sales pipelines.
Thus on a closing note, you can partner with Lake B2B for expertise and consultation to build robust sales pipelines. Move the needle by connecting with us!