Amplify Marketing Impact with 5 Best Practices in Data Cleansing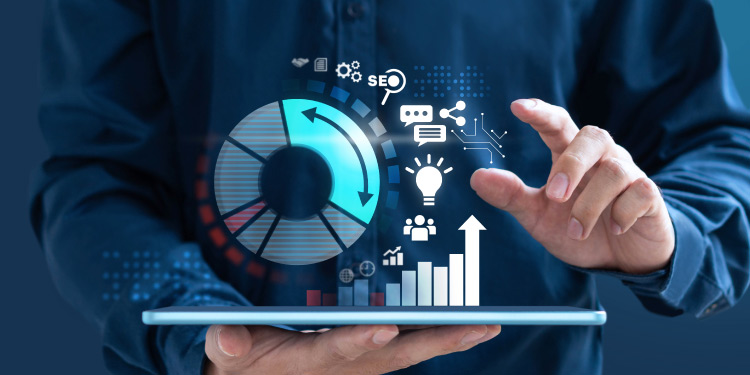 If there's one thing that all businesses can agree on, it's the importance of commercial contact data. But if there's another thing businesses can agree on, it's the importance of keeping their data clean and updated with plethora of Technographic, Firmographic, purchase and behavioral intelligence. For your business to make the most out of data, you need to ensure that it is accurate and up-to-date. This means regularly cleansing your data to remove any inaccuracies or inconsistencies.
Quality data stands between you and the prospects you need to reach – to build your business. Nearly a good percent of organizations now rely on CRM data to boost their profits. Yet, despite this, 80 percent of B2B organizations believe their database is inaccurate and not very reliable.
Consider this: what ROI on your fantastic sales and marketing efforts are you missing right now if the data in your CRM is out of date?
What is Data Cleansing, and Why is Data Cleansing Important?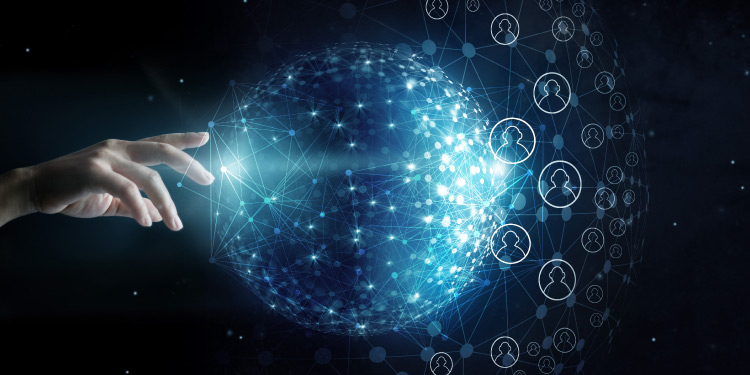 No matter what business you're in, the quality of your prospect and customer contact data is paramount to success. Yet all too often, businesses focus on collecting data without ensuring that it's clean and accurate. Unfortunately, this can lead to disastrous consequences, as poor-quality data can skew your marketing efforts and even lead to lost customers. That's why data cleansing is so important! By taking the time to cleanse your data before you use it, you can be sure that you're making sound decisions based on accurate information. So why not give it a try? Your business will certainly thank you for it!
Some of the Data Cleansing Steps and Best Practices
Cleaning up your contact data is one of the most important things you can do for your marketing efforts. Here are the best practices to improve your marketing results.
1. Device a Strategy and Plan for Data Quality
As a marketer, you know the importance of data. Data helps us understand our customers and their needs to create targeted content and messaging that resonates. But if your data isn't accurate, then all of your efforts will be for naught. That's why it's important to develop a data quality plan – one that ensures all of your data is clean, consistent, and current.
If you're like most businesses, your marketing efforts are only as good as the quality of your contact data. Unfortunately, a recent study by MarketingSherpa found that nearly 60% of companies believe their customer data is inaccurate. Inaccurate customer data can lead to wasted time and money on ineffective marketing campaigns, so it's essential to ensure the accuracy of your contact data before you start any marketing initiatives.
You could start by using a verified opt-in process for customer acquisition. For example, when someone signs up for your email list or downloads one of your white papers or ebooks, make sure they opt-in to receive communications from you, rather than simply submitting their information on a form.
Set your data's expectations. Create key performance indicators for data quality (KPIs). What exactly are they, and how are you going to meet them? How will you keep track of your data's health? How will you keep your data clean regularly?
Find out where most data quality issues occur while implementing a CRM Data Cleansing Solution. Next, determine which data is erroneous. Recognize the source of the data health issue. Finally, create a strategy for keeping your data integrity intact.
2. Standardize the Data Coming In From a Multitude of Data Points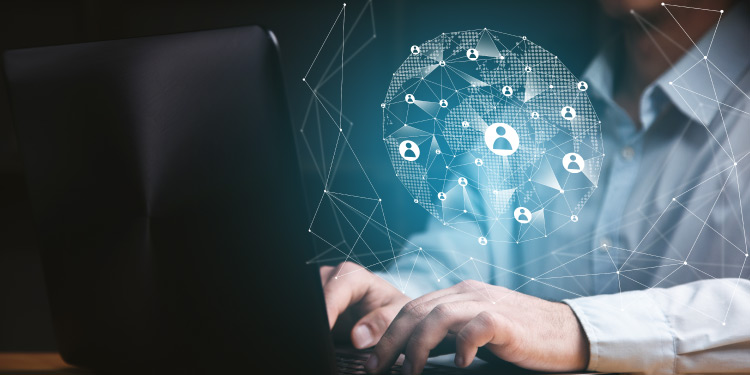 Think about all the customer contact data entry points your company has—the customer service reps who take phone calls, the people who respond to emails, the social media team, and so on. Each of these groups collects data about customers in their own way, using their own terminology.
This can lead to inconsistency and confusion when there comes a time to use that customer data for marketing purposes. Standardizing customer contact data at all data entry points is essential for creating a clear, accurate picture of each customer. By doing this, you'll be able to target them more effectively with relevant marketing messages.
Check vital data at the point of entry and standardize it before you start cleansing data. This guarantees that all data enters your database in a consistent format, making it easier to spot duplicates and other outliers.
Also, consider implementing a standard operating procedure (SOP) with your data experts. Following the SOP will ensure that only high-quality data is allowed into your CRM at the time of entry.
3. Double Check the Accuracy of Your Data
Are you confident that the contact data you are using for your commercial campaigns is accurate? If not, you're not alone. According to recent studies, as many as 1 in 3 businesses believe their contact databases contain inaccurate information.
This calls for partnering with a CRM Data Cleansing Service Provider.
Inaccurate contact data can lead to targeting the wrong audience or worse, no one at all. So how can you be sure that your contact data is accurate and up-to-date?
Try using a validation tool to check the accuracy of your records. Validation tools cross-reference your records against known public sources like phone books and company directories, so you can be sure that the addresses and emails you're targeting are correct. Using a validation tool is a quick and easy way to make your data valuable and of contextual relevance.
Essentially you must have a good mix of web, human, and automated verification processes in place to ensure data accuracy.
4.  Have a Stringent Deduplication Process to Identify and Remove Duplicates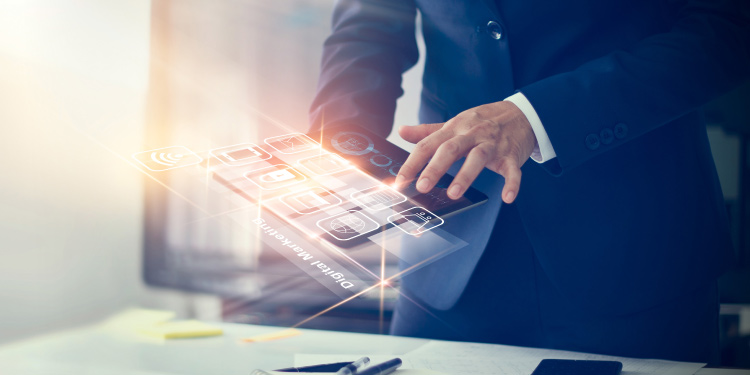 Most businesses have some sort of customer contact data, whether it's a customer database, sales leads, or email list. The problem is that this data can often be incomplete or inaccurate and, in most cases, need a thorough CRM Data Cleansing. One way to improve the accuracy of your customer contact data is to identify duplicates. Identifying and removing duplicates can help you clean up your customer contact data; improve its accuracy, deliverability and build customer trust.
So, if you want to improve your marketing results, make sure to identify and remove any duplicate records in your customer contact data.
5.  Enrich and Append Contact Data in A Way That Increases Prospect Insights 
To have an effective marketing strategy, you need to have accurate and up-to-date data. This means regularly appending and enriching your customer data with new information. Here are a few reasons why it's so important:
Accurate customer data allows you to target your marketing efforts more effectively.
Enriched customer data gives you a better understanding of your customers' behaviour and preferences.
Appended customer data can help improve your marketing ROI by revealing new sales opportunities.
Regularly updated customer data keeps your contact lists fresh and relevant.
Data append, and enrichment services make it easy for you to get the most out of your customer data.
Last but not least every marketer knows that building a customer contact list is essential for any successful marketing campaign. What many marketers don't know, however, is that it's just as important to make sure your contact list is verified and compliant. The reasons why you should take the time to build a verified and compliant customer contact list can be many.
It will help you stay in compliance with email marketing regulations. Moreover, it will help you avoid spam traps and blacklists. Finally, a verified and compliant customer list will help you maintain a good sender reputation. So what are you waiting for? Start building your verified and compliant customer contact list today!
All this helps you stay on top of predominant data regulations such as GDPR.
In Conclusion
As businesses strive to create a more holistic view of their customers, data cleansing is becoming an increasingly important part of that process. By removing inaccurate or irrelevant data, businesses can better understand who their customers are and what they want. This, in turn, allows businesses to target their marketing efforts better and create a more personalized customer experience.
At Lake B2B, we are confident in our ability to provide data cleansing services that exceed your expectations. Our team of experts have the knowledge and experience necessary to help you get the most out of your data. We understand the importance of accurate and clean data, and we are committed to providing you with quality services that meet your needs.
Connect with us today to learn more about how we can help you achieve your business goals!