3 Digital Marketing Benchmarks from 2017 that Will Grow This Year

In the last few years, content has evolved from being just a digital marketing support tool to become a core revenue generator for the marketing industry. This year, we have learnt to use big data intelligently to measure the contribution of content in the revenue stream.
2017 has been the year of AI. And that's not just in speedy, accurate analysis. Intelligent machines are also finding their place in strategy, planning and at the execution stages of the marketing funnel. The trend is here to stay. So…
Is the change worthy of carrying forward to the New Year?
What other changes can we expect in the digital marketing landscape?
What benchmarks would you set for your marketing calendar in 2018?
How would you approach it?
We have a 10-minute survey to answer all your above questions, and probably a few more. Know what 37,000 professionals are doing to cope with their New Year marketing goals. Add your views to the pool of industry leaders and marketing experts. Get your 2018 Digital Marketing Benchmark Report after going through this small survey!

Meanwhile, know what will rock your virtual world in the New Year…
How Digital Marketing Benchmarks Have Changed from 2017 to 2018
2017 has witnessed a lot of changes in the way we market content. We have left traditional metrics to measure marketing success. Topics have become more important than keywords. And with machine learning gaining its ground, we finally have a chance to streamline digital marketing revenue inflows.
The three primary takeaways from 2017 are:
AI marketing solutions are in demand. Companies who are planning to deploy AI in marketing are predicting 39% revenue increase by 2020.
Predictive analysis and automated campaigns will take control over the campaign execution mantle. Gut feelings and marketing intuitions cannot compete with technological accuracy anymore.
User experience is the key to evaluate campaign success. Most top brands are using interactive, seamless connections across all platforms to woo their clientele.
Marketing success is revolving more around conversions than clicks this year. Buyer journey mapping is more important than ever. Viewer ratings, customer satisfaction scores, app ratings and user inputs top the RoI metric chart. These trends will have short-term and long-term impacts on B2B marketing around the globe. It may change the way we look at prospects forever.
Top 3 Digital Marketing Benchmarks for 2018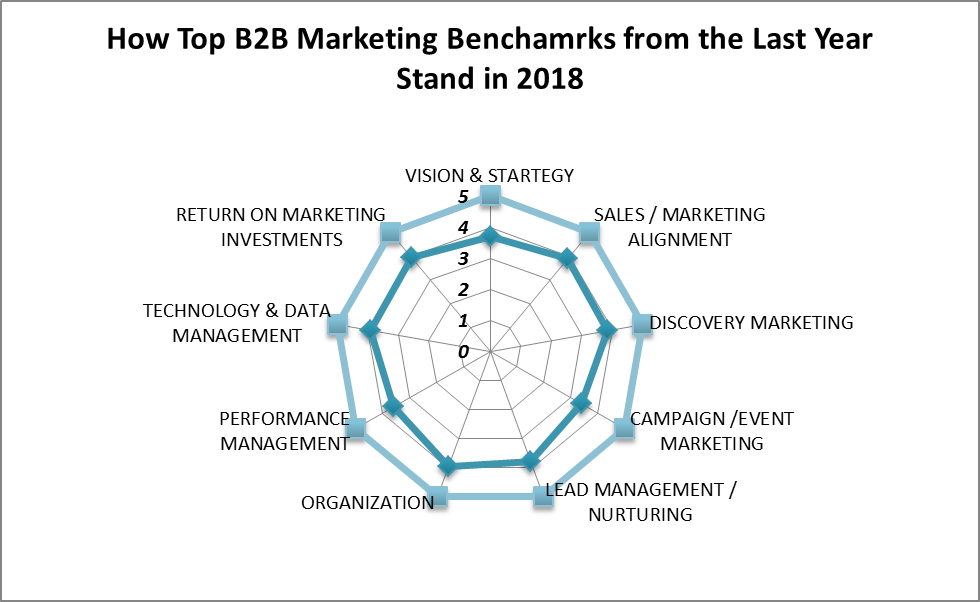 #1: Big Data Optimization
Wearable devices and mutually connected systems (IoT) are making way for a new level of niche buyer information. The hints are clear: 2018 will be the year of big data. According to a study conducted by Smart Insights:
Marketing activities will be more ingrained to the client's purchase cycle.
Creating targeted buyer personas and mapping customer journeys will be the most effective way to leverage your marketing resources.
Following the trend of creating better user experiences, big data will enable personalization to be integrated throughout buyer journeys.
#2: Content Marketing
Content marketing will continue its streak of being the real game-changer for marketing businesses three years in a row. Consequently, more organizations will be adapting to it in 2018. Big data will empower engagement, fuelling all digital communications to create website experiences that convert.
New players will emerge in the campaign testing tool market.
Returns from segmenting individual target groups will saturate, and start declining as the numbers of said segments reaches a maximum point.
#3: Marketing Automation
Personalization will be the main focus for marketing automation tools in 2018. Machine learning will enable integration of deep-rooted analytics into artificial intelligence systems. The final goal would be to create a super-highway for mass personalization by processing huge amounts of behavior data in real time.
Number of organizations applying marketing automation will steadily increase this year, with a higher focus on generating qualified leads.
Tools will bank big on bringing personal interactions and multiple client filters on the same platform.
Multiple-device tracking and 'drip' campaigns will become a key feature in designing buyer journey maps.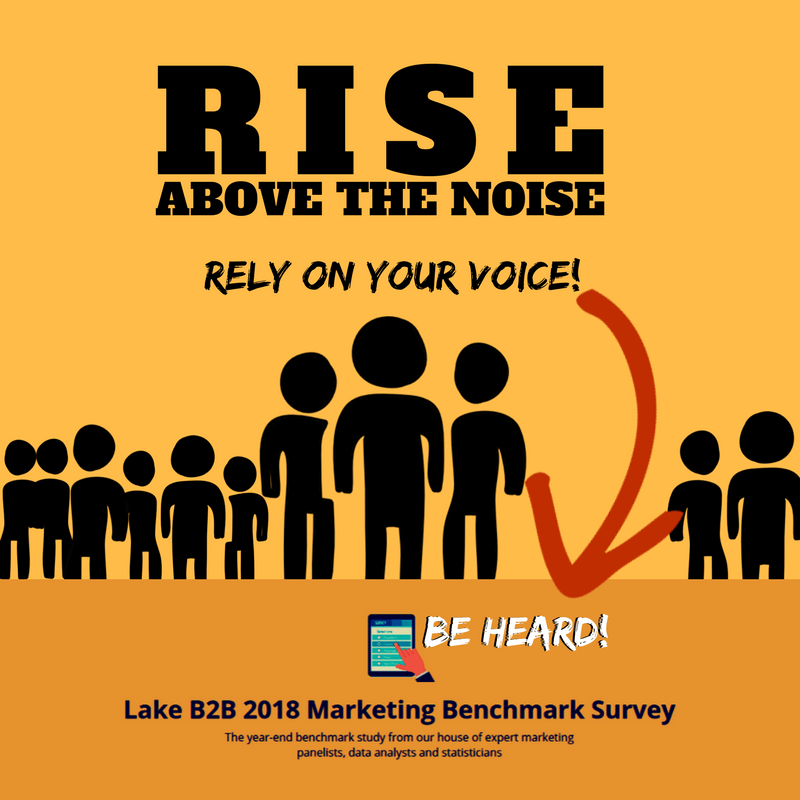 Human behavior, especially when it involves purchase decisions, is not easy to comprehend. Five-six years back, oddness of probabilities could be blamed for wastage of marketing efforts. But with competitions ever-rising in quantum speed, digital marketers cannot afford this buffer for long. The world is adapting to machine-bred marketing accuracy, and that is for a reason. 2018 will be another step in the evolution of modern digital marketing.
Have something more to add? Please use the comment section below. Contact our vigilant data experts to get your 2018 digital marketing calendar!
Avail great insights on marketing and business data on our e-newsletter. Subscribe below!

Comments