SEO Marketing – Where is it heading?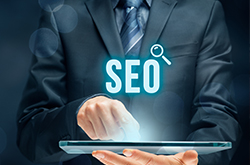 If there is one industry that is on the constant evolvement mode, it is definitely SEO!
The SEO industry has had a long journey and yet, experts believe that we are only scratching the surface as new trends set in. As search engines continue to modify and redefine their search algorithms it is getting tougher to predict what will ''sell'' and what will not.
The pace at which SEO marketing keeps evolving is breath-taking. If you are one of those brands, companies or individuals who need to rank really high in the search engine rankings feel free to check these trends.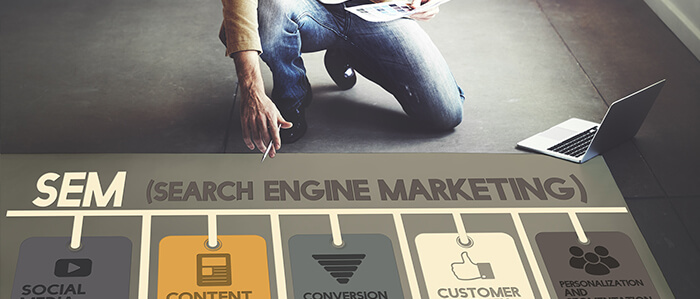 Mobile, has taken over!
It's official now – your smartphone is now your information bank, data centre and communication device – all clubbed into one. While pulling search queries, Google for long has operated on single index documents (for desktops) but now that is changing. Going forward, Google will operate on two index documents with the mobile index taking the precedence.
When it comes to mobile, speed matters, which brings into play the need for Accelerated Mobile Pages or AMP. The technology behind AMP enables mobile pages to load much faster. As per a report AMP pages cut down load time to between 15% to 85% and take just 1/10th of data that a standard page takes.
To add more weight to AMP and mobile search, a recent report from search giant Google says that 53% of the visitors leave if the site fails to upload in three seconds or less reiterating the fact that mobile pages do matter and in a huge way.
Users will rule roost
There has been a particular obsession on the ''user'' of late. Whether it is Google, Bing or Yahoo, search engines are fine tuning their search rankings based on user experience (UX) and will continue to lay more emphasis on UX going forward.
For website owners it becomes even more essential to know not only what users want but also what key ''terms'' they are likely to use during search. Another aspect is to understand and provide the kind of experience users will want even as they explore your website and interact with your brand.
It will be more important for SEO executives to understand the customer/visitor better and have that emotional connect even as they hone their technical SEO skills.
Voice search, the new tool
While text search will not go anywhere for the foreseeable future, voice is slowly becoming the new ''text''. As the internet gets flooded by gen Y users, voice search will no longer be a fashion, it will become a norm. In 2018, about 20% of all searches on Google were made via voice re-emphasizing the massive importance of voice search.
With the paucity of time and lowering patience levels, users across all ages are more likely to experiment and use voice search. The continuing growth of virtual assistants such as Google Assistant, Amazon Alexa and Apple Siri stands as a strong testimony to the ascendance of voice search.
The SEO of the future will be exciting as new trends kick in and search engines experiment with various algorithms to move that much closer towards understanding customer intent. While this is good news for customers, SEO executives will have their task cut out and will need to move beyond merely executing their technical skills.
Comments