Know 'How' and 'Who' To Market To. Get Exclusive Dentist Email Lists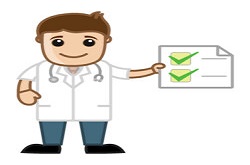 'Patient-centricity'. That's the current focus in the dental industry and technology plays an important role in enabling dentists provide services that are patient centric. From the use of digital X-rays, laser dentistry, dental implants to intraoral cameras, dentists today are equipped with cutting edge technology. To provide high quality treatment and patient care, dentists are always searching for new dental technology, products and services.
While the demand for dental technology is high, you need to how to market to dentists, and contact the right professionals using exclusive dentist email lists.
Know 'How' to Market to Dentists
Dentists are not guinea pigs, they need clinical proof…When marketing new products to dentists, remember that unless they have agreed to test a particular product, they will most likely require substantiation. The dental industry is saturated with alternative, 'me-too' products. You have to provide detailed clinical proof and reports of clinical studies, to ensure dental professionals choose your product over others.
Dentists do not have time for teeth chattering gibberish…Use minimal words in your marketing copy. QR codes on printed material are great way for dentists to get information in one swipe. Using numbers or statistics is another way to engage dentists and get better responses.
Dentists demand more than just technology and products…Medical supplies and technology is not the only requirements dentists have. Like any other business practice, they need administrative, financial and management services. One of the areas that have become popular, is the need for online reputation management. Patients nowadays are more informed, and they review and research about dentists online. Dentists today need to have credible online presence, to instil trust and ensure quality care.
Dentists, orthodontists and oral surgeons have different requirements…You need to alter your marketing material to suit distinct needs of different specialties. The dental industry has specialists like dentists, orthodontists and oral surgeons, who have specific technology requirements. You need to market the right product or service to the right medical professional.
Use a Segmented Dentist Database to Drive Marketing Strategies
Now that you know the basics of 'how' to market to dentists, the next step is to know 'who' to market to.
Consider this scenario, the merchandise of new dental products that you ordered has arrived. You create an email campaign specifically for dentists and begin your search to find a high quality mailing list. You get your hands on a comprehensive hospital mailing list and begin segmenting the list to find contacts of dentists. Panic sets in when you find your search results are nil!
Well, dentists nowadays rarely operate in hospitals on a permanent basis. They have their own private practices and their details are usually not reflected in hospital mailing lists. What you need is a specific dental email list to roll out your campaign.
Lake B2B provides exclusive dental email lists of more than 112,000 specialists (independent practitioners and group practices) from across US, UK, Canada, Europe, APAC and other countries. By using our accurate database, you are not only ensured of better brand promotion, you can also expect high campaign exposure, impact and response.