The Ideal Customer Profile blueprint: A step by step guide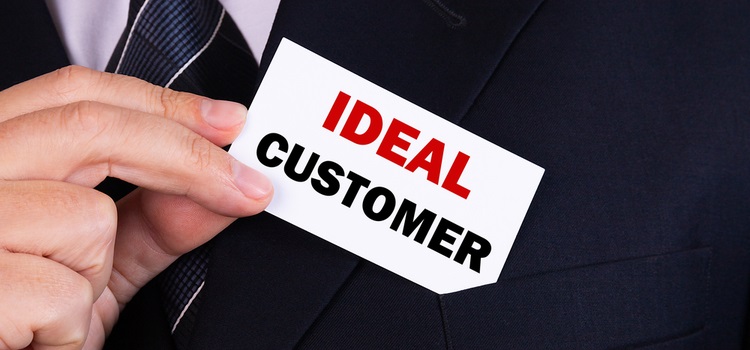 Without visual aids, it is difficult to understand the concept of the ideal customer profile. A blueprint has to be made. It can be done by creating templates with technology tools and infographics. This is an essential vision for the sales team before they take field positions. There are several different templates or blueprint.
So, what does the ICP look like? Let's find out also why all leads or even customers are not equal in their requirements.
Make a template. It can help you to create your own blueprint with the steps explained below for B2B marketers.
 Make a template with the following details:
List of companies who have been exceptionally successful and satisfied with your services/products
List of companies you wish to become your customers
List out the industry vertical, the company size, geographical location, Annual turnover, Annual purchase budget for your service/product segment
Technologies they use, technology maturity level
Employees in the departments relevant to your business
Size of their customer base
The ideal customer profile should include all the key points that will enable you to make the blueprint. If you serve different industries, then two or more profiles will have to be generated.  Make a rough worksheet with broad columns to define the ICP and split it into 3 parts which include key metrics.
Step 1
Accounts that depend on your products-make a list of such companies.
Which are the other companies that fit this profile- do research to develop new relationships in other territories.
Step 2
Mark the defining characteristics of the potential customer- You may see a common pattern in their buying behavior.
If your products are meant for diverse industries then split this section again-include the industry type, targeted companies, their budgets, size, annual spend and areas they operate in.
Many industries have embraced technology find out which automated tools and apps they use – The maturity of the IT cell and employees trained to use apps will be counted.
Step 3
Collate all the data from step 1 and 2 to create the blueprint.
Just as you are exploring your ideal customers, they are also looking at other resources to fulfill their needs.
Find out about the targeted resources they look for. This can be done by trailing their social media profiles and what they are looking for. They may be on forums, visiting websites and subscribing to blogs. It indicates if they are ready to move on from you or find you worthy to deal with year after year.
Keep clearly their doubts and objections.
Each customer is distinct in size, age, spending capacity. Create a dashboard to update the information on a regular basis.
On one level the above steps will guide you to create the blueprint. They will also help you to understand the challenges that come with keeping the flock together in the face of competition. You will also know where to pick up the leads as most customers of the same industry connect with each other on similar online platforms. This will ensure that the right marketing channels are used to tap them.
Additional metrics to design a template
Your products have USPs or highlights that attract customers. They also have the ability to solve the problems that the customers might have. Offering clear cut solutions and support are beneficial. Include this aspect in creating the profile to expand your network to other territories. It generates high quality leads.
As part of the blueprint, also be future-ready. There are challenges in the market you operate in. Earmark them and be ready to tackle them when they appear. Maybe your customers may need new solutions as a value proposition. What is your trump card to meet this challenge?
Closing thought:
When approaching a company as a customer, know the 'buying team'. You will have to move step by step to convince them of your quality offerings.  
#MarketingGuru #IdealCustomerProfile #BuyerPersona
Next Topic: Remain alert in the hunt as a sales team: The buyer's profile is shape-changing often