Go Full Throttle with your Marketing Campaigns with Data Appending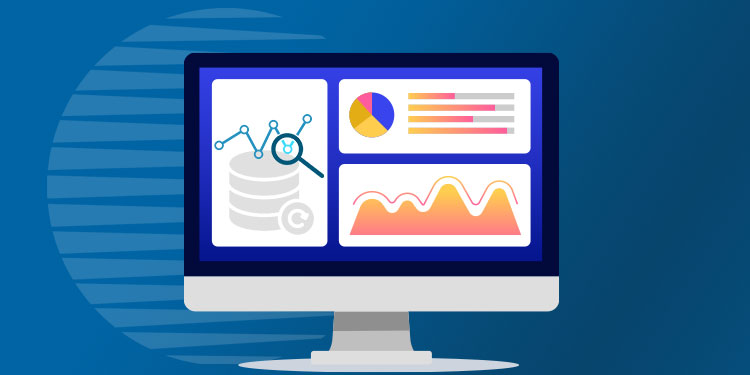 Data essentially gives you guidance and direction for driving your business. In today's day and age – the use of maps – especially the ones in the digital format has become a common sight. This can prove to be an effective tool to navigate towards an unknown destination.
You need exact input on the time the journey would take, and the best routes to reach your destination while being updated about the traffic condition and potential roadblocks.
Similarly while launching your email marketing campaign with a Customer Data Platform (CDP) or a Marketing Automation Platform (MAP), customer-centric data serves you as a map giving you clear direction to reach your marketing milestones.
Ideally, the Marketing Automation Platform is your vehicle to reach out to your customers and prospects. The fuel for this vehicle is your marketing budget and to be resourceful you need to be darn sure that you have an accurate map for navigation – so that you are not lost by getting into the wrong routes.
It is an important fact to note that if the map is faulty – in this case your data – it doesn't take long for your campaign to go haywire. Essentially in this case you need a co-driver who can take care of your entire navigation system and see that it is put to the best use for your to clock the miles without a glitch and eventually reach your destination.
With this analogy, you need a partner who can take care of the entire backend data and draw inferences, patterns, and trends in your dataset by leveraging the right data analytics. So, you can shift focus from navigation and focus on shifting to top gear and cruise towards your marketing objectives while focusing on your business vision and strategy.
How Can You Ensure That Your Roadmap Vis-à-Vis your Data to Reach your Customer is Accurate in All Respects
For any map to make sense it must have important landmarks, reference points, pit stops, gas stations, restaurants, route guidelines, geo co-ordinates, and the estimated time of arrival at the destination – must all be made available with precision – so that you make it to your destination without any hassle.
While applying this analogy to your data – all the fields that contribute to your data must be accurate in all respects without having any missing elements or ambiguity of any sort – so that you can reach your customer with apt context and relevance.
This can be made possible when your data partner can provide you with the right kind of data appending services – that build the quality of your data enabling your to navigate towards your customer and close bigger deals and big-ticket wins.
Here is an infographic on how by utilizing data appending services you can make prospecting process work like clockwork.

Here is What a Data Partner Should be Able to Do for You
Having a data partner by your side and outsourcing your marketing analytics helps you offload all your laborious backend data tasks, operations, and analytics. It's like having a marketing data analytics and data person by your side round the clock who can take up all the Chief Experience Officer or Chief Marketing Officer duties –essentially streamlining your marketing – thereby enabling you to focus on your business.
This is possible today without investing too much time or money of your own.
Let's get to know what they must be able to do for you.
1. Continuously build your Datasets and Data Pipelines alias "Map for Navigating towards Your Customers"
Your data partner must be able to effectively collect contact information from business cards, online sources, direct meetings, and events to fuel your data engines. They must then be able to compile this information and validate it with public records, also incorporate tele-validation initiatives, web validation drives, and essentially set up permission pass campaigns for you. They must be able to fortify the process of data validation by SMTP Verification, Bounce Scrubbing, and Opt-Out processing.2
2. Append Valuable Intelligence
Like any map will have a lot of GPS coordinates and in-depth location-specific data attributes which gives you better clarity of your progress towards your destination – the insights in the different data fields give you a better perspective of your prospect.  This enables you to drive business conversations with apt relevance.
The appended information can range for information about company roles, company profiles, corporate intelligence, or individual contact information. It is essentially a culmination of Technographic, Firmographic, Psychographic insights.  Ideally, your data partner must be able to append or provide you with these data attributes if it is missing in your dataset.
3. Keeping the Data Up-to-Date with Dynamic Enhancements
Data is never static and has a natural propensity to deteriorate. The ability to enhance your database on a need-to-basis is a unique feature of your data partner's capabilities. Your data partner must be able to support you with a system, which combines appending, verification, and hygiene operations, and maintain your data ready for optimal use at all times.
This involves:
Providing you with Opt-ins & Quality checks to keep your database up to date with the ever-changing regulatory landscape – spanning broad geographic areas and stringent time constraints
Enabling you with periodic data enhancements to control the activities on your dataset with features like time-bound auto-update, auto add, and repairs.
Provisioning you with automated updates of new contacts with the use of an automated platform to add contacts from master databases using enhanced search filters.
4. Provide Data Enrichment Services that Work in Tandem with Data Appending
It should be highlighted that attaching and appending detailed information to faulty data is illogical. And it's for this reason that your data partner must support you with a data enrichment solution that should start with confirming existing contact data, such as names, phone numbers, addresses, and emails.
Data Enrichment Services, such as Data Backup, Data Verification, and Data Segmentation, help organizations protect their data by organizing, securing, and managing it. The following are some of the data enrichment services data partner must be able to support you with.
Data cleansing helps to keep your data fresh and updated. This improves the data accuracy and its relevance. A typical data cleansing operation would involve syntax correction, black list check, bounce check, junk removal, de-dupe, compliance check, spam check, and validation.
Data profiling helps eliminate anomalies in the dataset by taking care of the structure and quality of the database. It helps better understand data relationships and patterns which also aids better data reporting.
Customer profiling enables businesses to analyze, segment, and identify the best high-value customers. This goes with the understanding that it costs more to acquire new customers than to retain satisfied ones.
Data verification ensures data integrity so that externally procured data does not spoil your existing master data when the data is integrated with your CRM. This is done by aligning stringent email verification, tele verification, and social verification procedures in place.
Leads through social channels typically take lesser time to convert, and your data partner must help businesses to delve into this data after thorough verification and validation of each profile.
This essentially showcases how data appending is a culmination of so many services and you have to get all this right to enable you to focus on your business.
In Conclusion
While driving towards your goals you don't want to be distracted by constantly looking into the map. By partnering with Lake B2B you have our growth experts' act as a co-piolet or a co-driver who can spearhead your entire business navigation by diving deep into the nitty-gritty of data and data analytics needs. It enables to step on the gas and surge ahead.