Email Marketing Gospel of Dos and Don'ts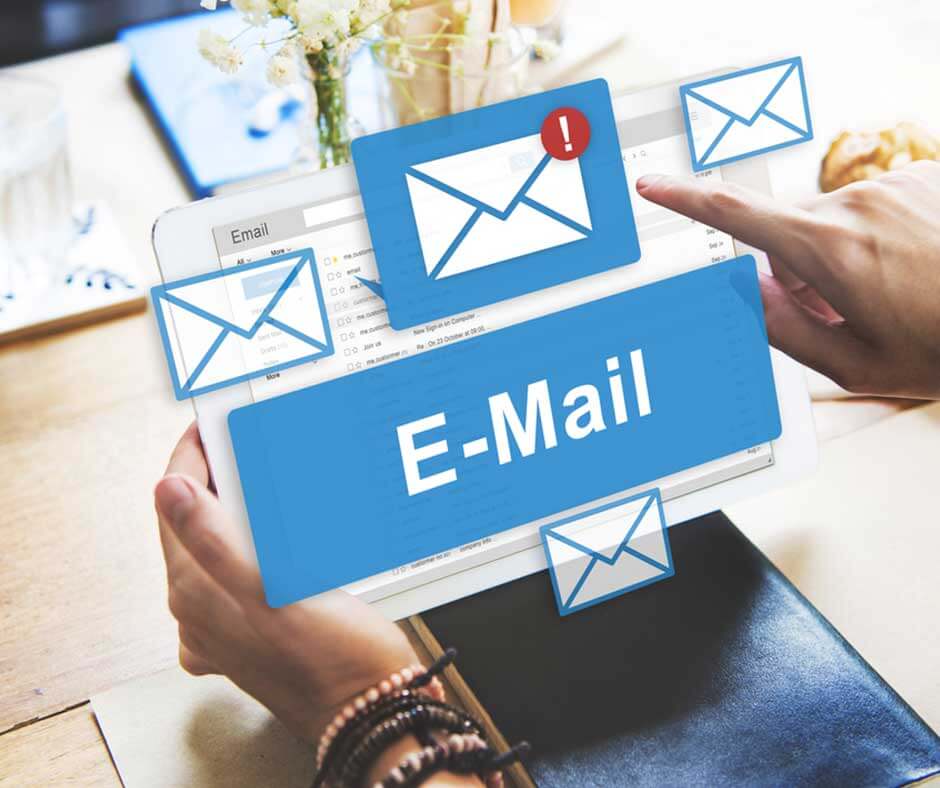 With the increased use of social media, there is a myth that the use of Email marketing is reducing. With social media being able to spread the message across to the same audience by creating engaging conversations, it is undoubtedly weaving a social framework for brands. However, in spite of all the burgeoning advances in the digital medium, Email Marketing remains the marketing tool that provides the highest return on investment. If done correctly, this strategy can reap huge benefits for your business.
Points to be considered for Email Marketing – Prior Implementation
Let us explore some dos and don'ts of email marketing to ensure that this age old strategy remains the most effective revenue generation tool.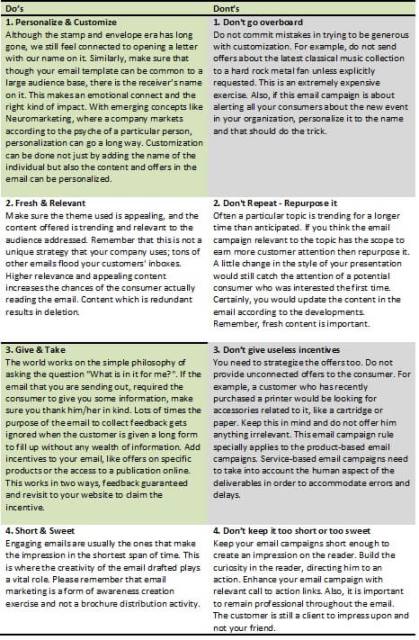 With some of these basic Dos and Don'ts, it is clear that drafting an email is definitely a challenge. It cannot be termed as a problem, because with the right blend of creativity and thinking, the design and content can work wonders for you. It is important that before you design the email, you understand your customer completely. This aids you in building the personality which in turn helps you in creating an email that the customer would appreciate. A little appreciation can take your business a long way.