Fix These Issues in Your Data-Driven Marketing Strategy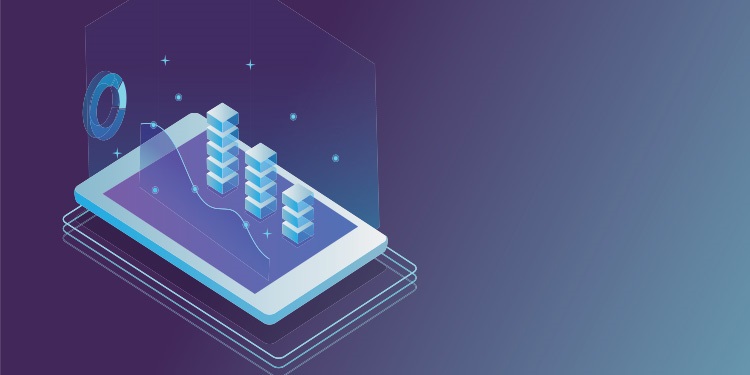 In September 2014, Pinterest, an online photo-blogging site, sent wedding congratulations to several of its customers, perhaps thinking that it would be winning a place in its users' hearts. The opposite happened, however, since the users who received the emails were single. This resulted in an outpouring of anger on Twitter and a tarnished brand image for Pinterest. A top company official later attributed this blunder to incorrect usage and bad quality of data.
Even though data-based marketing is highly efficient and calculated, it is not entirely free of error. Brands around the world continue to use and misconstrue Big Data or contact databases. Several mistakes can affect even the most organized data-driven marketing strategies, and here are a few you should look out for –
1. Incorrect Usage of Data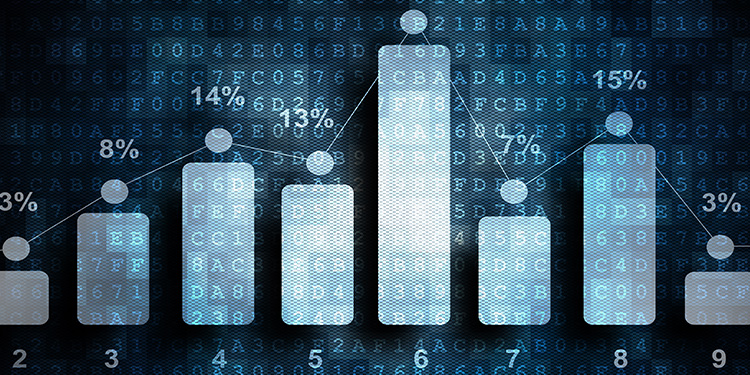 The objective of adopting a data-driven marketing strategy is to improve overall marketing performance by implementing cross-platform integration of data collected from various sources. However, using data as an integral part of marketing is considered challenging by around 81% of marketers, according to a recent survey conducted by Ascend2Survey and Campaign Monitor.
One of the main issues plaguing data-driven marketing is the incorrect usage of data by marketers. Most brands fail to use data correctly to study their audiences, and therefore, do not derive valuable insights even from an excellent quality database. To eliminate this problem, marketers need to look beyond past-performance metrics and towards predictive data models. Begin by analyzing your business' overall goals and KPIs that extend to all departments – from sales and marketing to finances and customer services. After that, identify the group of customers that align the best with these goals and form adequate buyer personas. These buyer personas should be interpreted uniformly by all departments across your organization before you begin developing campaigns tailored to these buyers. Track metrics related to customer behavior, loyalty, and engagement at all times and keep a record of them at an easily accessible place.
Using data to identify potential leads and existing buyer traits is the first step towards a successful data-driven marketing strategy. Ensure a more meaningful usage of data by studying it deeply.
2. Inadequate Integration of Data from Multiple Sources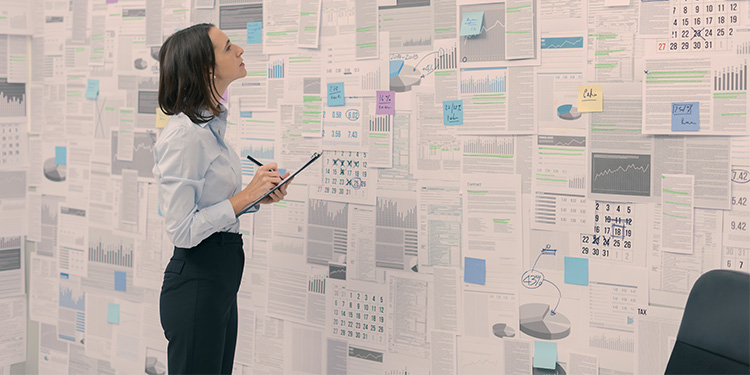 No good marketing strategy can be based on data collected from a single platform or channel. Usually, marketers combine contacts and other forms of Big Data from multiple sources to arrive at a more conclusive result. A significant challenge that comes with this technique, however, is the discrepancy between the same data originating from different sources.
For example, if you have collected a piece of information from a lead via a lead collection form and an email survey, you have two sets of data on the same lead. However, these sets might not necessarily be the same. Leads might make mistakes while filling up such forms and surveys, or there might be a technical error on your part. Whatever the reason may be, you cannot base your subsequent marketing decisions on two contradictory datasets.
The best way to solve this issue is to adopt an effective data cleaning methodology. Before you integrate one dataset with another, ensure that you remove all duplicates, inconsistencies, or absurd pieces of information. Data cleaning services also remove discrepancies and errors in the organization of datasets before they are used for making important marketing and sales decisions.
Error-free databases are essential for a winning marketing strategy. Regularly taking proactive steps to ensure excellent data hygiene and integration will let your organization ace it's digital marketing goals.
3. Inadequate Access to Data
Some brands treat data as content exclusive to only certain departments or teams within the organization. With the scope of Big Data increasing every day, it is foolish to restrict the access of data within the organization. That is not to say that every single employee should have unrestricted access to your organization's datasets. However, keeping it limited to only certain officials within the sales and marketing teams might not be a wise decision.
Making datasets more transparent and accessible to the concerned people within your organization will drive them to make meaningful and accurate decisions based on quality data. To tackle this accessibility issue, ensure that all your datasets are stored in properly organized folders on cloud-based or shared platforms. Analyze your business' needs and identify people who can contribute tangibly to it by having access to your datasets. Thereafter, provide them with the required instructions and access. With such transparency in the usage of data, you can expect your business to achieve better analytical competency.
4. Limited View of Data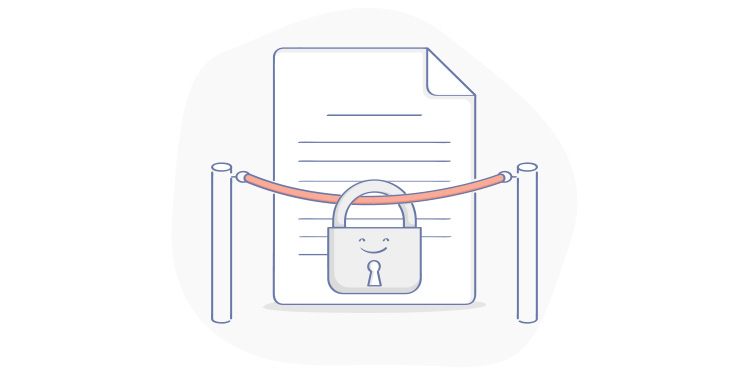 Most brands rely on first-party data obtained from sources like CRM, subscription lists, and social platforms while making key marketing decisions. The importance of first-party data cannot be undermined; however, to understand customers better, you have to start using second and third-party data as well.
The term "third-party data" refers to data collected from a source unrelated to your brand. These sources include third-party websites and forms. Appending third-party data with your first-party database will give you previously undiscovered insights into your customer's behavior and enable you to achieve better customer targeting and profiling. For example, the same customer might have provided more information to a third-party website than your own. If this data is available to you, don't be shy about using it.
Second-party data comes from a different brand or organization which has collected data in the same niche as you. Sharing this kind of data with one another can help your brand's customer understanding grow quickly.
Both second and third-party data help your brand develop a more effective data-driven marketing strategy. Remember, the more data sources you have, the better detailed your data will be.
As a marketer, you must strive to make your data-driven marketing strategy better at every stage. By addressing the issues mentioned above in your data-driven marketing strategy, you can hope for better customer retention, increased lead conversion, and overall growth in revenue. Process and interpret Big Data accurately to make it maximally beneficial to your organization.