B2B Data Marketing Survival Guide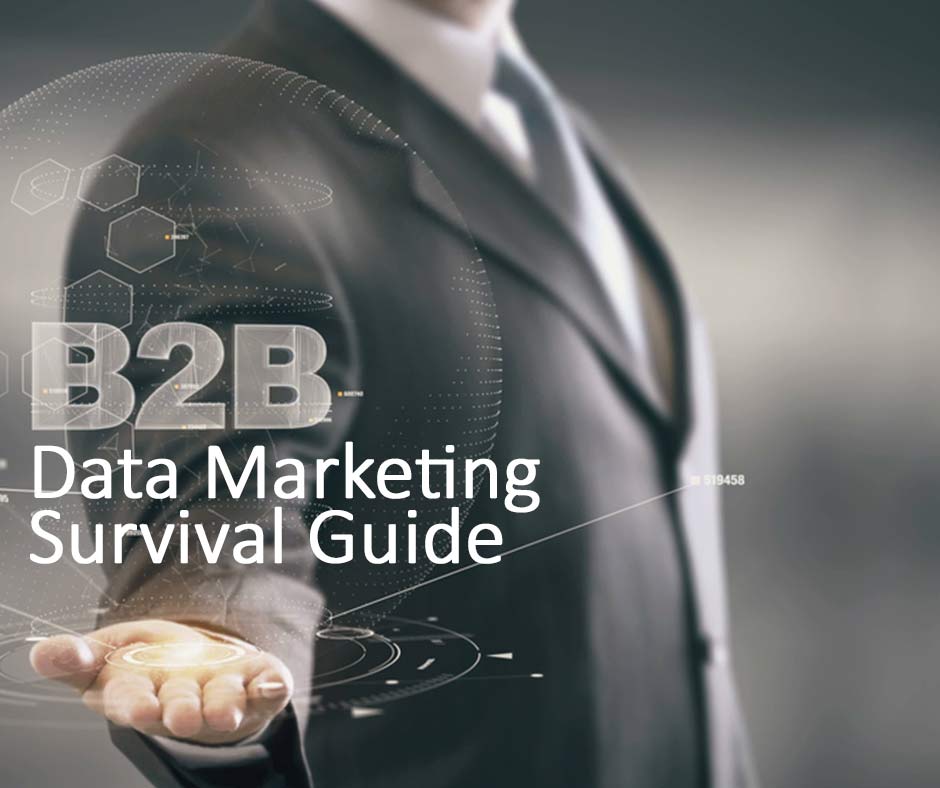 Part One of B2B Data Marketing Survival Guide: The Pillars of Data Marketing
The importance of business data is increasing everyday, and to tackle its abundance in the B2B space, I have put together a data marketing survival guide that upholds survival ground rules on three important pillars. Also, modern businesses are taking into account the nitty-gritties of measurables to defy B2B data, thus the concept of real-time data delivery is one crucial aspect since information and technology have limited shelf-life and are evolving rapidly. The primary rationale that upholds data integrity and preserve data as a business asset is by eliminating errors during the data collection process.
In part one of this blog series, we'll shine light on three essential pillars that hold data integrity for businesses at every stage of the marketing journey.
Pillar #1
Data Accuracy
B2B businesses are faced with the potential for inaccurate models and erroneous results, thus the importance of Data Accuracy to better manage data in a meaningful way.
The chief objective of data is to provide a detailed insight in business workings. This helps make easy business decisions as each stage of the marketer's journey is defined with updated information that determine results. Thus, the importance of accurate data quality has to be made a norm. Trusted data providers should be considered if renting or buying relevant data lists.
While in search of new customers and leads B2B marketers have to weigh-in the efficiency of B2B data. Ruth Stevens, recently conducted a research report on "The State of B-to-B Prospecting Data Accuracy" by taking sample data of five leading vendors.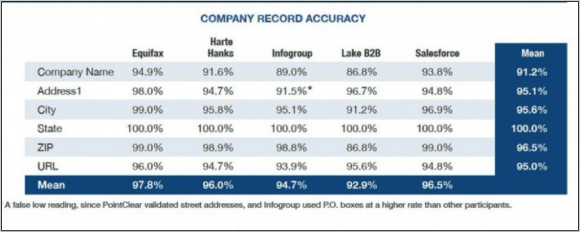 According to the report "Over the past ten years, our series of research studies on the state of B-to-B prospecting data has been well received. In five of the studies, our focus has been on data quantity and quality, with the goal of giving marketers a sense of how likely it is that they will be able to reach all the prospects they want, with minimal waste, using the prospecting data provided by U.S. vendors today. We have been generally satisfied with the method we used to get at data quantity, which involved asking vendors to provide company counts in specified sample industries and contact counts at specified sample companies. But when it comes to data quality, we have long wished for a method of verifying the accuracy of the company records provided by data vendors."
The vendors were asked to supply the following records*:
1. All firms are located in PA, GA, WI, OH, CO, with $25+ million revenue, HQ locations only. "While we recognize that most B-to-B targeting involves industry as a key variable, we decided that geography—along with company size—provides variables that are broad enough to be relevant to all marketers."
2. Company name, address, URL: Overall accuracy by vendor ranged from 92.9 percent to 97.8 percent. By data element, company name was the most likely to be wrong, at 91.2 percent overall. There were some minor (less than 5 percent) accuracy problems with the street address, zip codes and URLs. The state data reports at a perfect 100 percent because the companies were selected on a state level.
The Research Results- Focus on Lake B2B's Data Accuracy 
By the various data elements taken into consideration like company name, state, street address, zip codes, URL's – the rich, accurate data provided by Lake B2B proves to be trustworthy and ready to match your marketing needs. Ensuring consistent commitment to data accuracy Lake B2B enables its customers to make successful decision making.
Also, as different projects/services require different levels of data accuracy, data list providers should make sufficient efforts to understand customer expectations and deliver results.
Pillar #2
Data Integrity
The proliferation of bad data and issues of poor data quality are only multiplying as customer engagement methods and adoption of new technology see advancement.
 In the rapidly advancing B2B marketing environment, there is an urgent need to become by far more vigilant to maintain data integrity for businesses. Let's see how poor data is harmful to marketers than ever before and steps to avoid them:
 Step 1: Improve Customer Personalization
With more and more data requirements that come mainly from marketing automation and the organizations CRM, data complexities are bound to exacerbate. Vendors have to provide accurate and updated data that meet the demands of the customer with exceptional personalization.
 Step 2: Coordinate B2B Tools and Systems
The new buzz word to follow here is marketing orchestration – the precise, harmonious coordination of all marketing elements (customers, technology and tools) so that the whole is greater than the sum of its parts, like a symphony. If data integrity lacks, the orchestration efforts do not sync-in and result in inaccuracy.
Step 3: Merge Outbound and Inbound Marketing Efforts
On-demand, user-friendly, integrated, personalized, and easily analyzed data programs are what prospective customers look for. A greater data integrity drive will pivot businesses directly into profitable solutions and reach wider audience markets.
 TO BE CONTINUED                  
Stay tuned for part 2 of this blog and discover what importance pillar #3 holds. We promise that the B2B Data marketer's journey doesn't end here
Our experts can offer solutions best suited for your b2b data marketing campaign. You can connect with us here.