5 Steps to Setting Smart Sales Targets and Goals for Your Business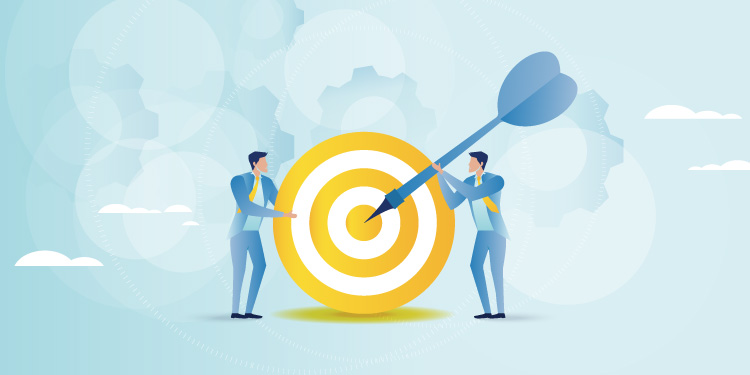 "The trouble with not having a goal is that you can spend your life running up and down the field and never score." – Bill Copeland.
Running a business is a lot like running a household. Just like you lose control of your finances if you don't stick to a well-planned budget, you can lose track of business progress, struggling to make ends meet by the end of the month, if you don't have a well-defined plan. For instance – You could end up misallocating resources, thereby incurring high operational costs, or your success could take longer than expected, if not entirely sabotaged by lack of goal-setting. 
However, working hard is not the all-in-all for goal-setting. Your sincerity must be paired with tact and ingenuity so that your goals or targets are strategic. If not, you could –
Find yourself consistently trying to bring order out of chaos 

Have no idea of what to expect from each workday or worker 

Be forever shooting your marketing campaigns in the dark, praying they hit the right targets 

End up with a CRM and sales team that's consistently underperforming (but then, how would you know it?)
Perhaps, this is the worst part about not setting strategic business goals – you wouldn't even be aware of the holes you need to plug. Is ignorance bliss? Not so much. Look at these alarming stats –
A 2020 report from Clutch found that only 5% of small business owners achieved their goals in the previous year (simply because they were not strategic).

A 2019 survey conducted by the London Business School found that only one-third of senior managers were able to name the top three priorities of their companies.
"So, setting smart business goals is the key to success. But, where to start?"
Let the word itself be your guide! Read on to find out the steps involved in setting SMART business targets or goals. 
S – Start by Asking Yourself 'Specific' Questions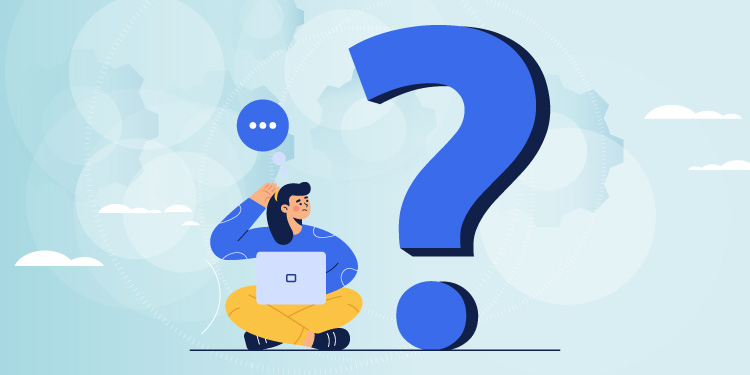 Being vague never works, neither when it comes to personal goals nor when it comes to business goals. Now, the goal doesn't have to be vastly vague, like, "I want to double my revenue." A goal such as "I want to double my sales in the third quarter of 2021" also lacks specificity. This is because you haven't asked accompanying questions like –
Why is this goal important?

Who all will be involved in achieving it?

Which resources need to be allocated to accomplish the goal?
It's when you answer the above-mentioned questions that you get an idea of whether a goal is truly relevant to your business. Furthermore, you will also know how to allocate resources and team members along with laying down clear parameters on how you wish the goal to be accomplished. Meaning, your goal will now look something like this – "I want to double my sales over the next three months for which I need to hire three to four more skilled employees, specifically for the purchase, marketing research, and operations department." You need to be specific, whether it be for email marketing, social media marketing, or any other channel. 
Also see –
M – Move on to Ensure Your Goals are 'Measurable'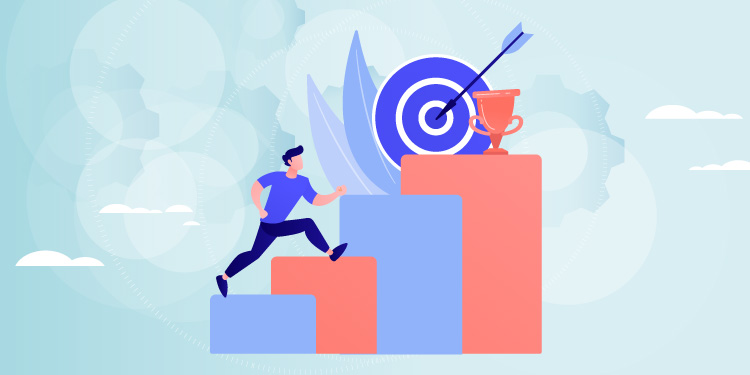 Now, consider this: Is having all the ingredients for a recipe enough if you don't even know what the end-dish should look and taste like? Well, the central dilemma is that that way, you wouldn't even know if you have all the ingredients in the first place! 
So you see, with your business, it is as essential to defining what success will look like as it is to define your goals and process leading to it. The easiest way to do this is to choose Key Performance Indicators or KPIs that help track progress and campaign performance. Ask yourself some simple questions like –
What is the return on investment that I desire?

How many additional sales do we need to make to achieve our targets?

What parameters do we set on identifying a goal that's been achieved?
Clever use of KPIs will help you track progress and make changes then and there based on poor performance. For instance – Set performance indicators for each stage of the sales funnel, like page visits for the awareness stage, engagement rates for the consideration stage, and click-throughs for the decision stage. 
A – Assess if Your Targets are 'Attainable'
After you have honed in on what is actually possible and how success can be measured, you also need to consider whether your chosen goals apply to current business needs, whether they sit well with the present market scenario, whether or not you're missing out on other priorities, and whether the money and time spent on achieving the desired goals are well-spent. 
The third step, therefore, is about getting real. Since you're asking yourself if you can achieve all that you have planned for this far, it would do you good to adapt to the OKR or Objectives and Key Results goal-setting framework. This simple quarterly framework helps you set objectives and effective Key Results that are aggressive yet realistic and help you monitor how the objective is achieved. From Big Players like Google to small and medium-sized companies such as Zlien, swear by the OKR framework in setting realistic and achievable goals. 
R – Reflect upon the 'Relevance' Factor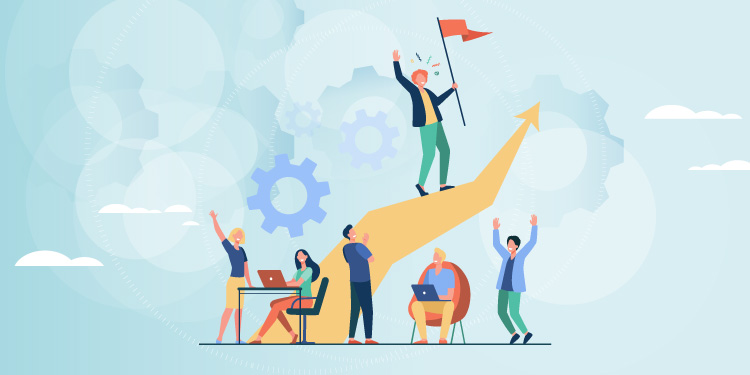 All achievable business goals should be relevant to your business objectives. Now, what does this mean? Firstly, remember that scattered and inconsistent goals that are all over the place will sabotage business growth as you won't be able to focus on anything at all. Here, there's a pressing need to set a target for the long-term and do all that you can to achieve it. Say your long-term business objective is to improve customer service. 
Though hiring more customer service reps may seem like the correct answer, think again – if all your reps are not well-trained in the area, it could simply be a recipe for more revenue loss and poor outcomes. What you need to do in the short term is to take the necessary steps to strengthen your existing customer service strategy. This way, even with a small team, you will get better results. No time to fritter your golden years away! 
Also see –
T – Set a 'Time-Frame' for Goal Achievement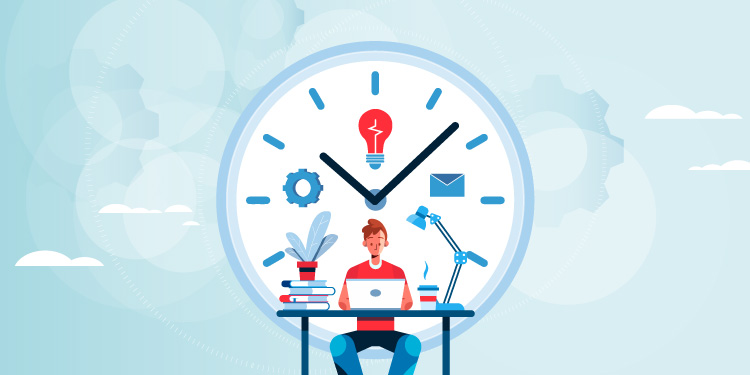 Now, to tie it all together, the final step is to set a deadline on your goals – by when do you expect to see your goals materialized? Whether it's a month you're targeting or going with the standard quarterly route, setting a time-frame will ensure that you are able to make changes while reviewing progress. This may become more challenging if you don't have smaller deadlines in place within your larger schedule. 
Set different milestones for goal achievement along the way, create a proper business roadmap, and don't forget to reward your employees accordingly to boost their morale. A timeline will create that sense of urgency you need to schedule and finish your goals so that your competitors don't get the upper hand. After all, time is the new business currency! 
Finally, there's another step you must not miss at any cost – write down your goals and create a timeline in black and white. This helps by making your goals more real and tangible. When they no longer seem like a vague idea, your team feels more motivated to achieve them. Plus, such a tactic also reminds you daily of the bigger picture you're working for. So, start the smart way, stay excited about your goals, and achieve them on time!