Personalizing Healthcare Experiences with Custom Health Data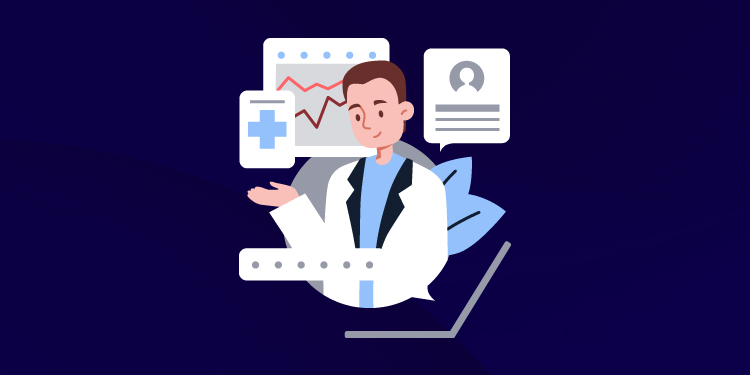 It's 2022. In this era of data, customers are accustomed to receiving seamless, personalized experiences that make their lives simpler. And their healthcare buying journey is no different.
Today, the healthcare industry in the US is at a staggering $11,000 billion. Here, the rise of exceptional patient care, better use of technology, and the demand for personalized healthcare influence how the healthcare sector functions. No wonder the B2B buyers have higher expectations but even greater freedom of choice – to switch to another healthcare business if you don't live up to their expectations.
So, to scale your business in this competitive healthcare environment, you must pursue forward-thinking solutions to establish a lasting relationship with the customers. Personalization is the key to standing out in a crowded B2B space and identifying and attracting attention from your target customers. As the healthcare industry is highly customer-centric, personalization has the potential to change the healthcare experience as we know it for both doctors and patients alike.
But how do we achieve this personalization? The answer is quality healthcare data through Customer Data Platforms.
The Importance of Healthcare Data
According to statistics, 72% of potential medical buyers start their journey with an online search. So, if your B2B healthcare company is not offering a personalized experience right from the start, you're missing an excellent opportunity to bring qualified leads to your pipeline.
For healthcare providers, your business's value is measured in terms of better health and enhanced patient engagement and satisfaction – all at minimal costs. That is why it is quintessential to have quality healthcare data to build the foundation of your success. In fact, using data to improve customer experience can drive higher retention rates by five times. Here's how you can put this data to use-
Narrow Down Your Target Audience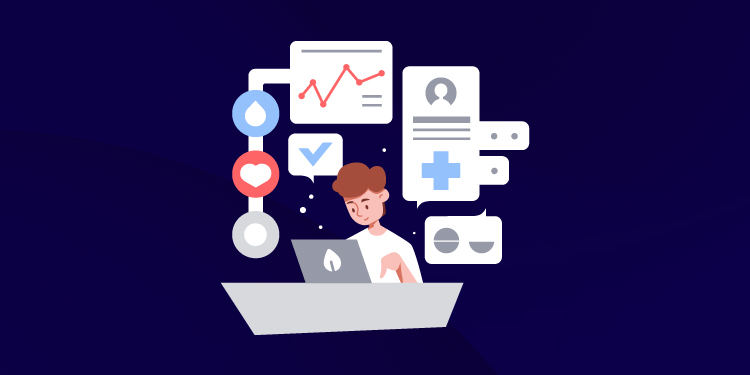 Segmentation is the cornerstone of any data-driven B2B marketing strategy. So how can it be different for the healthcare industry? Your marketing efforts' success and your ability to extract meaningful insights from available data largely depend on segmentation.
The timely availability of customer data can help your healthcare business to narrow down the target audience based on location, specialty, affiliation, and more. Or you can create accurate buyer personas based on-
Demographics
Needs
Pain points
Motivations and more
By clearly identifying and segmenting your target customers, you can create highly customized content to reach those market segments that need your product or services.
Offer Personalized Communication
Today, people respond better to communication that is relevant to their needs. With better insight into your healthcare target audience, you can improve your ad targeting through data-driven paid search advertising campaigns to generate more leads and achieve better returns on your ad spend.
Moreover, tailored content helps you reach these healthcare professionals at the right time before they even have the chance to interact with your competitors. For instance, following a sales call, you can share resources that can answer their queries regarding your business. Or you can offer discounts on your products or services.
You can define their pain points through custom data, send hyper-personalized emails, and increase the foot traffic to your website.
Understand Their Lifetime Value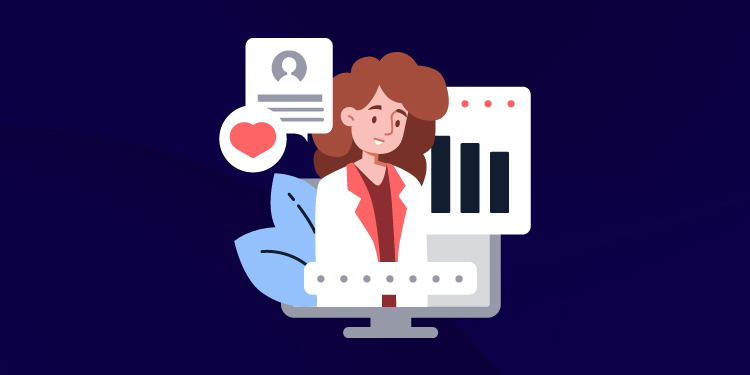 As a B2B marketer, you can leverage customer data to determine your customers' lifetime value for efficient marketing spending. When you know how a certain segment of the audience responds to your products or which of your buyers will have a long-term need for your services, you're in a better position to reach them.
Enhanced Patient Care
Customized data also allows you to help healthcare professionals offer better patient care. When you provide personalized products and services to industry professionals, they can, in turn, provide the best treatment options based on their patient's medical needs. Thus, improving long-term customer satisfaction.
Predictive Analysis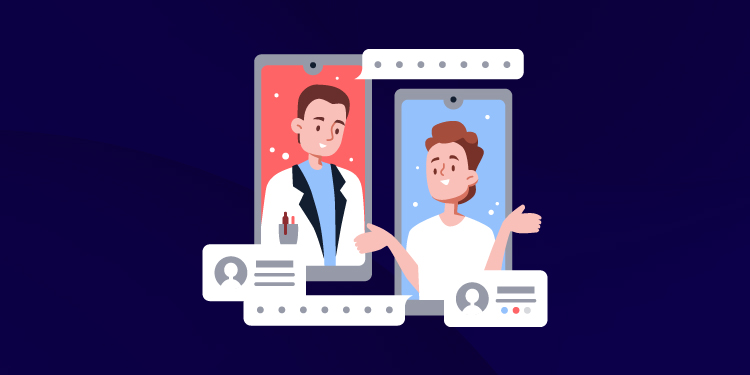 An in-depth analysis of the past behavior of your customers can help you anticipate what they are likely to do or how they might behave in the future. By predicting needs, behavior, or a trend, you can proactively work to offer personalized solutions that fulfill their unique requirements.
Real-Time Analysis
Analyzing the results of your marketing campaign can be valuable for future planning. But what about now? Using custom data in real time can help you analyze the ongoing campaign. This way, you can fine-tune your marketing efforts and produce even better results.
Ensuring Compliance with Privacy Regulations
As a business specializing in B2B healthcare marketing, it is imperative to be well-versed in HIPAA compliance. HIPAA safeguards patient information and must be followed by every organization managing healthcare and medical data.
How Can You Acquire Quality Custom Data?
There's no denying that data is the currency upon which so many industries – including healthcare – run. However, access to limited datasets doesn't cut it when it comes to selling to hospitals, healthcare centers, and professionals.
You need a healthcare data provider, like Lake B2B, that equips you with not only the basic information of your target audience – name, email address, location, and more – but also key clinical indicators. With Lake B2B, you can easily access accurate healthcare data to plan personalized marketing campaigns and reach targeted healthcare professionals.
With custom data, you can-
Identify market segments and specific hospitals that are looking for a similar product or service
Focus your marketing strategy on ideal customers and high-intent accounts through information including budget, net patient revenue, and other key details
Recognize key decision-makers and industry professionals within a specific location or technological needs
In the future, the B2B healthcare market will be characterized by businesses that can meet customer expectations. And the ones that can stand out from the competition by leveraging data for personalization, tailored advertising, and improved patient care.