Make Your Brand Findable. Use Social Media Marketing Strategically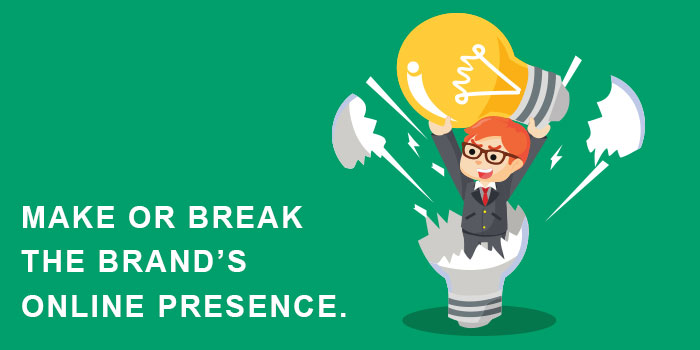 As marketers, you expect virality, high traffic, likes, shares and inclusion in all the chatter that takes place in our hyper-connected habitat. But then, more often than not, what customers give is an indifferent response, "meh".
Social media marketing can either make or break your brand's online presence. While we all need to be part of the buzz, the important questions to ask are…
Do you have a customer-centric approach?
Do you listen to your customers and the conversations they have?
Is your brand findable, by like-minded people in the socialsphere?

After all, social media marketing is a channel that works in real-time, where real conversations and conversions happen.
You need to…
Make your brand findable … by like-minded people
Choose a niche…and build a network
Build your audience and pique their interests…by sharing freely
Build a reputation… by providing value
Build a community…build a tribe…build a movement…
Not that you should run on the streets shouting slogans about your mission. (You could try and let us know if that works!)
Besides brand building, social media marketing is also about promoting your business…with relevance, empathy, quality and gratitude. And like any other marketing channel, there are dos and don'ts that brands need to consider when riding the buzz through social media: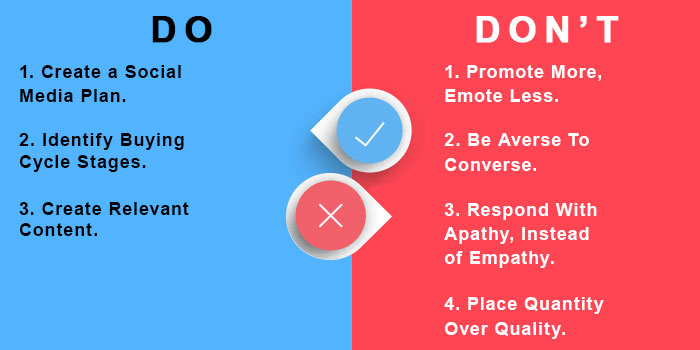 Create a Social Media Plan – A focused social media plan will help in building a stronger brand. Instead of using any channel and posting anything, anywhere, a more strategic approach would be to choose only select channels where your target audience are present and post relevant content that speaks their language.
Identify Buying Cycle Stages – A person has different goals in each stage of the buying cycle. Whether as a lead, prospect or customer, your interaction and tone of conversation with a person who is not yet thinking of buying and a person who is already a customer has to be different.
Create Relevant Content – Once you know the different buyer personas, you need to create content that will resonate with the mindset of each different segment. Social messaging has to be relevant or it will be lost in all the noise.
Don't
Promote More, Emote Less  – When connecting with your audience, emoting is more important promoting. Social media is a powerful tool to tell your brand story and to hear the stories of your customers. If you have to promote, do it with relevance. First listen to your customer, converse and then connect with them. In this way, they will be more interested in what you have to offer.
Be Averse To Converse – Social media should be used a two-way communication tool. Scheduling posts without considering whether it is relevant is only going to add to the commotion.
Respond with Apathy, Instead of Empathy – One of the best ways to build a connection is to respond to customers' ideas, thoughts and feedback in a personal way, genuinely with empathy.
Place Quantity over Quality – It's not about how many followers who have. It is about how many followers you have are interested in what you have to offer. Social media is all about influencer marketing and by building a quality network, it is more likely that your brand will be referred.
The important thing is that social media is not free and it does not bring immediate results. If you are ready to deal with that, then you are all set to create your imprint in the socialsphere.
This is only the prelude. Stay tuned to find out how you can use social media as a lead generation tool…Here's to building your tribe!
Promote More, Emote Less