'By Referral': How to make referral marketing incredibly rewarding- Part 2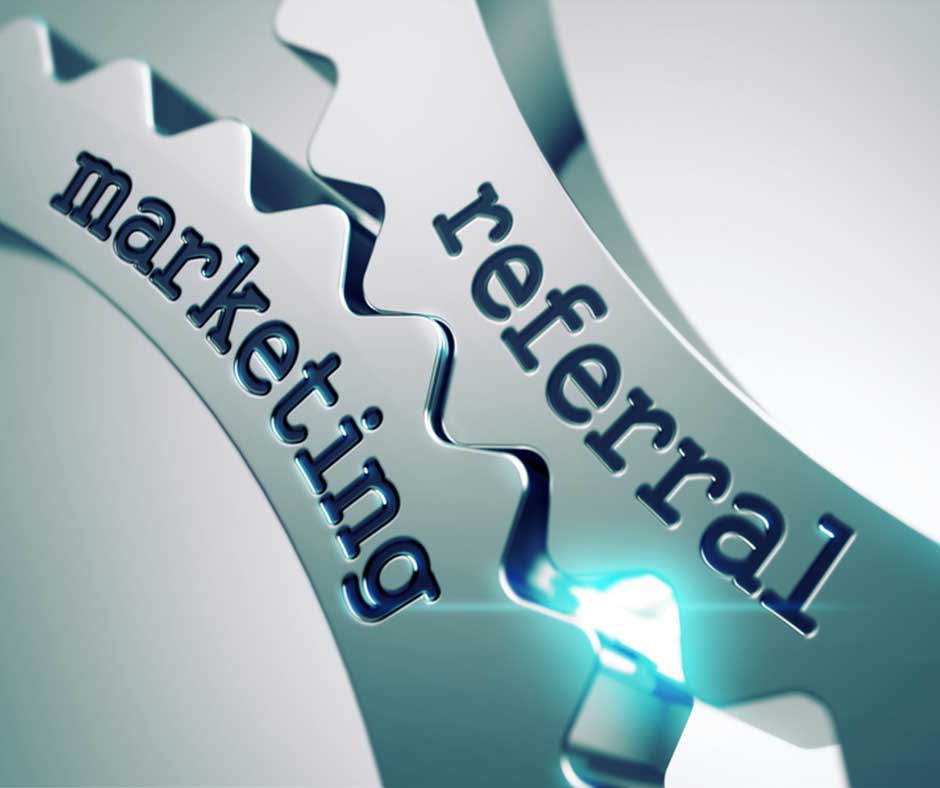 Every business wants new clients, right? Which one would you rather have A) a prospect on whom you spend your efforts and time reached out by cold calling. Or, B) a prospect referred by a client who has experienced your services.
Of course, you would go with the second option.
Tap into a High-Value Referral Marketing Channel
While it does take a reasonable amount of time to establish a customer base and reach out to second connections, a referral marketing strategy is extremely essential. By setting up a referral marketing system and maintaining it, you will find a significant increase in overall sales and customer lifetime value. Although, it does take an effort to implement, but how do you start building an efficient referral network?
Pro Tip: Referrals covert to customers 50%-70% of the times! Now that you have the numbers proving the incredible success rate of a referral marketing strategy, make it a priority to build a solid process of consistently adding personal introductions.
How to upstream referral programs as your best marketing strategy                     
Break-Down your Plan of Action: While mapping a marketing strategy for your referral program, a through description only eases the process. Fundamentally, these programs are strategic marketing tools used to reward and encourage referrals to your business. You can reward your customers with cash or discounts on every referral made. It is a way to acknowledge the customer and welcoming new customers to your business. There are various types of referral reward programs like:
– Referral Bonus
– Refer One, Get Back One Reward
– Referral Discount
By creating a structured referral plan, you let your customers know what type of reward they can expect for a given referral. You can also send surprise rewards to loyal customers. Such reward programs encourage customers to engage in word of mouth advertising for your business and keep referrals engaged.
Avail Multiple Benefits: The best thing about referral marketing is that it holds high value and is extremely cost-effective. Once the customer is convinced and shows trust in your business, a lasting relationship is built. He would in turn recommend your services to potential prospects.
A referral program is light on your pocket unlike other advertising or promotional strategies. It is a perpetual running program and reaps-in high benefits with time and consistent efforts. The more satisfied and happy your customers are, the more referrals you will receive.
Perfect Your Timing: Make your referral program a win-win situation- for you and the customer. The best time to enable your referral program is shortly after the customer has purchased the service from you. This way the customer is still afresh with the memory of the service. Customers with satisfied experiences are sure to pass over recommendations to friends.
A piece of advice to obtain referrals is to earn them. If your business gets extraordinary reviews from customers, chances are that they would talk about it and refer. Your business is bound to benefit with these referral avenues.
You can also guide the customer in helping you out with securing prospects. Harness the power of lead nurturing – the customer should have an intent to do business with you even after you have given a referral. Nurturing prospects with informative content can help get them back into the sales loop
Automate the process: Once the referral program is underway, crediting them is essential. This includes- the number of referrals to be awarded, number of customers who claim the rewards and categorizing customers for referral rewards.
By automating your referral program, your customers will move into a process where you do not require manual intervention. There are a number of platforms and tools to run a successful program such as:
–          Email Tools: Emails are proven marketing strategies to bring in profits. Automate your contacts into an email nurturing process. Make sure this is a permission based program to avoid being restricted.
–          Social Media Tools: Customers are constantly on a look-out for extra value. With B2B marketing, social media is a tremendous platform for referral promotion. You can schedule your posts and build a network of prospects.
–          Web Tools: Analytics provide a seamless integration of referral programs and their output. Track your program to make changes in your strategy. These tools help in keeping your referral program consistent and profitable.
Final Thoughts
It is clear that the best leads come from referrals. A wide variety of businesses adapt referral marketing. Companies ranging from small single-owner and entrepreneur companies, to large corporations have effectively adapted this strategy.
Referral programs depend on value creation experienced by customers who want to do business with you and who in turn tell others. Make referrals a prime program in your marketing strategy. Constantly upgrade incentives, form networking groups and meticulously plan follow-up strategies.
 Our experts can offer solutions best suited for your referral campaign. You can connect with us here.