Yes, Healthcare Sales Cycles Are Long! Here's What You Can Do About It?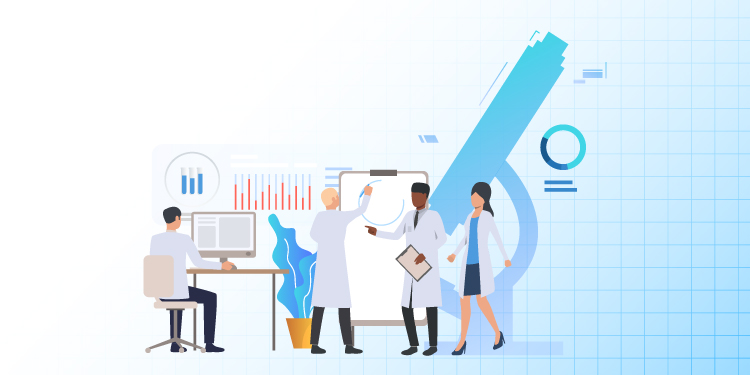 If you work in healthcare sales, you already know that reducing your sales cycle is an uphill battle. Here you primarily operate in a competitive B2B space, and your sales process involves engaging with key purchase decision-makers and educating them about the value of your offering.
As smooth as this scenario sounds, it's equally demanding! For starters, it often takes painstakingly long to convince your prospects why your solution is tailor-made for their needs. This very part is why healthcare sales cycles are agonizingly long. But, situations are never without silver linings, and this problem too has a solution.
Shorten your healthcare sales cycles with the help of the best practices listed below:  
Develop Buyer Personas
Begin by understanding who your real buyers are! Not all leads that fall within your target demographic and firmographic qualify for prioritization. Developing buyer personas will help you weed out the unqualified buyer from the qualified ones.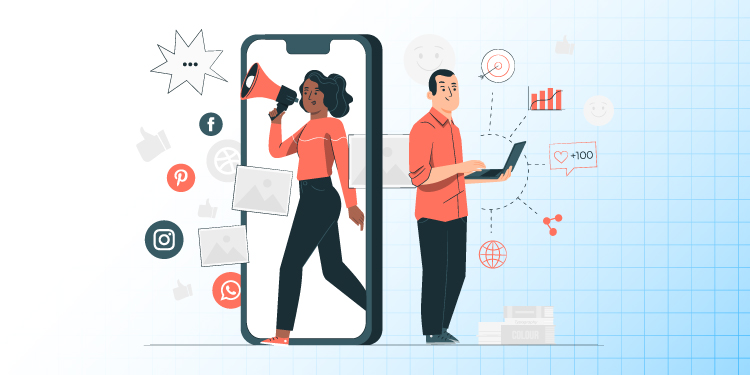 Direct your marketing efforts at warm leads. You can do this by clarifying who you want to target. Sure, you can't do this in isolation. So, get your marketing and sales teams together, for two heads are better than one, and brainstorm together. 
Your buyer personas, also called ICPs or Ideal Customer Profiles, could look like "Medical Director Jenifer," "Doctor Daniel," or "Hospital Chief Norah." Customer personas are fictionalized accounts of who your customers are, their likes, dislikes, aspirations, motivations, etc. Once you have a primary persona penned down, you can devise co-relations between them and also identify who the key decision-makers are.
Here is a starter set of questions you can answer right after identifying buyer personas to make them richer. 
What are their professional and/or personal responsibilities?

What are their pain points or challenges?

What are their purchase triggers or impulses?

What are their short and long-term goals?
Figuring out the answers to these questions will help you align your content with the potential buyer and help you zero in on the best approach strategy.   
Offer Context Before Meeting them in Person
You can do this seamlessly by sending them an introductory video of your organization along with its offerings. Thanks to communications technology, gone are the days when a healthcare sales rep's first meeting was mostly about educating the prospect on their brand and its services.
Know that healthcare professionals are some of the busiest people. So, offer them contextual details before you meet them in person. Doing this will help you cut to the chase and get to a particular product agenda faster. Make every meeting count! 
For instance, say you wish to sell a CAT scanner to "Medical Director Jenifer,"- send her a URL to a legit healthcare article that reveals why it is a good purchase. Do this along with all the other details you share about your brand.  
Your introductory video must create familiarity before the very first meeting. Instead of spending too much time highlighting your brand's previous accomplishments, explain to the prospect why you may be a good fit for them. Also, highlight the product or services you will be talking about at length during your first meeting. Champion a potential solution to a challenge (identified from your ICP or buyer persona). Lastly, end this video with a crisp CTA or Call-to-Action.
Now, they are all set to meet you in person!
Stay Transparent with Pricing
It is no secret that the healthcare industry is hugely price-conscious. This is why don't wait till the end of your sales cycle to come clean on pricing. Many salespeople skirt around this topic for too long. Doing so further delays your sales cycle and keeps potential buyers in two minds right until the end.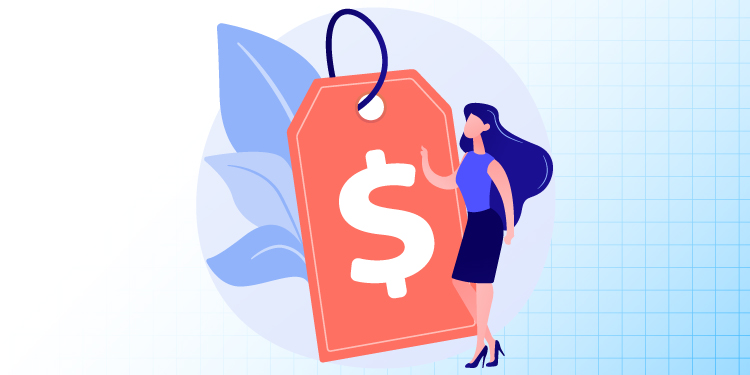 Moreover, failing to disclose the costing early-on could hamper trust with the potential buyer. Cleverly present the pricing information by calculating the money value your solution provides for so and so price. Do this so the cost is perceived in context.
Follow-up is Critical
Are you done with your first meeting? Now prep for three scenarios to deploy a successful follow-up strategy: objections and clarifications, more product information, no response. All three are equally possible from the potential customer's end. 
As a salesperson, your responsibility is to respond to all said issues and alleviate obstacles quickly. Of course, the response will be problem-specific, but if there has been no communication from the customer's end, send a carefully drafted follow-up email. This email must not only check whether the potential customer has reached a decision but should also share a product report or case study for further convincing.
Leveraging social proof can help you close the deal faster. Therefore, emailing a case study or user testing report during the follow-up offers real-life evidence that your product works.
Some Food for Thought
In addition to these four best practices, you must employ to reduce your healthcare sales cycle, make sure to use any referral channels you may have. For instance, if you and your prospect have a mutual connection on LinkedIn, request the contact to refer you or set up a meeting with your potential customer. After all, 84% of B2B decision-makers start their buying journey with a referral (B2B News Network Report).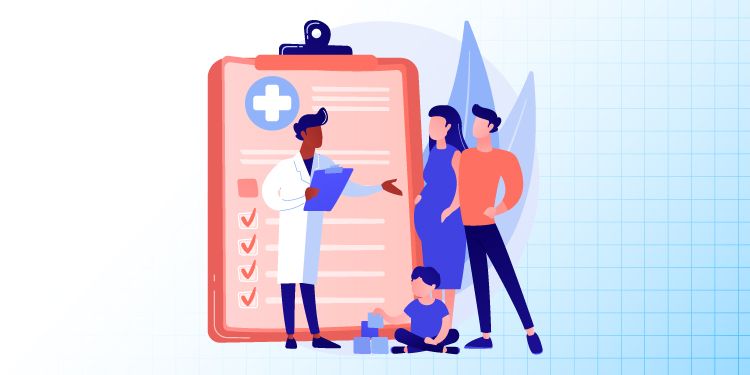 Lastly, after establishing the initial connection with your potential prospect, invite them to an online or offline event with your current customers. This way, the prospect can mingle with your loyal clientele and decide to buy faster.
As challenging as it may seem, understanding your prospects inside out, approaching, and nurturing them in the ways mentioned above will surely shorten your healthcare sales lifecycle. So, get your team together to chalk out your outreach using these best practices as a starter toolkit.