Generate Revenue from Healthcare Leads with Pipeline Marketing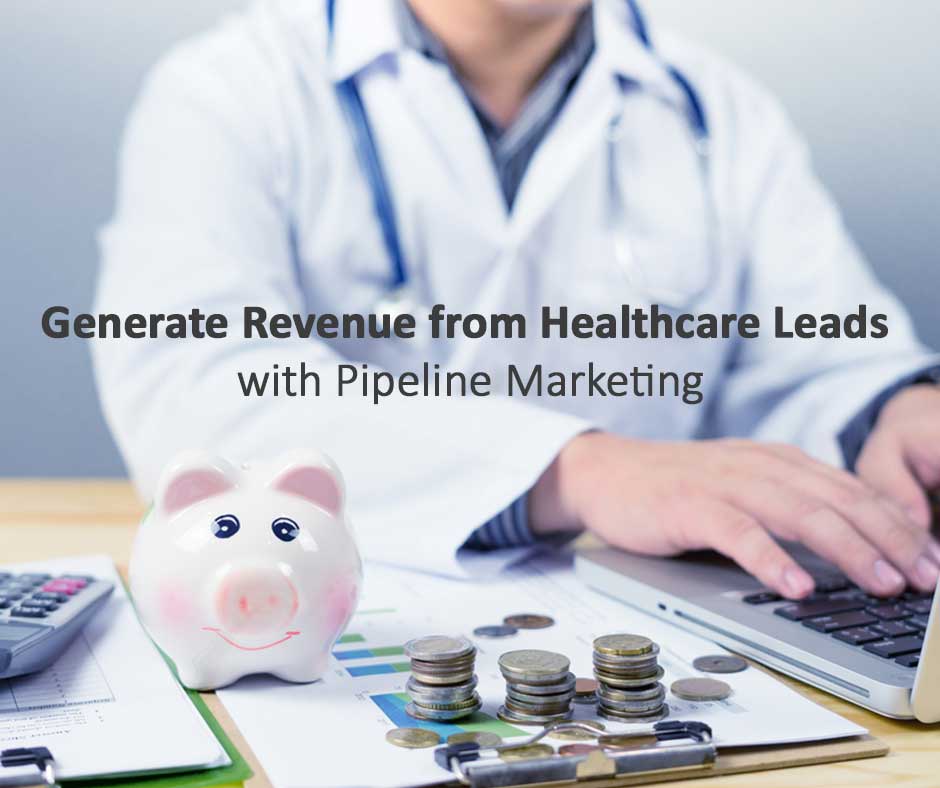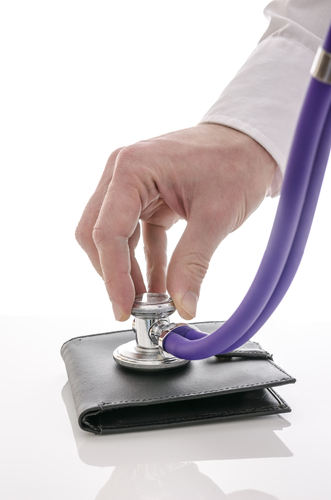 Lead generation has been the key measurement metric for marketers for decades. With goals focused on generating healthcare leads there is more emphasis on quantity rather than quality. The concern with this model is that it invariably leads to the misconception of looking at marketing as cost centers, misalignment of goals with sales teams and optimization based on cost per lead rather than actual business growth.
According to Forrester, "99% of leads never convert into customers" When B2B companies fail to align sales and marketing teams around strategies, processes and technologies, it costs more than10% of revenues!
In B2B marketing, it costs to acquire leads. The big question is how many expensive leads convert to sales? Marketing strategies need to go beyond lead volume and focus more on revenue-impact of leads generated. This is where pipeline marketing plays an important role…
The New Avatar of Lead Generation – Pipeline Marketing
Pipeline marketing is a model that revolves around conversion of leads into revenue more than generation of leads. It goes beyond lead generation and focuses on revenue-driven strategies through alignment of data to enable decision making for marketing and sales teams. Here's an overview of what pipeline marketing involves:
It focuses on obtaining qualified and sales-ready leads
It focuses on the entire buyer's cycle through nurturing
It involves analysis of how leads contribute to the bottom line
It includes tracking of leads across all channels, media and touchpoints
It includes identification of sources that generate maximum revenue
To understand pipeline marketing better, take a look at how different it is from a conventional marketing plan based on lead generation:

Why Healthcare Marketers Need to Adopt Pipeline Marketing
Next-gen healthcare marketers need to focus on converting leads into revenue more than spending time on trying to generate leads. Especially in the healthcare industry, where every healthcare decision maker has independent budgets with specific requirements, it is important to connect with relevant leads.
Pipeline marketing includes mapping of marketing activities across different channels and campaigns, in different stages of the customers buying cycle. Here's why healthcare marketers need to adopt pipeline marketing:
Achieve revenue-driven marketing goals
While lead generation considers only adding contacts in the top of the funnel, it does not involve strategies related to conversion of leads to opportunities and customers. Pipeline marketing focuses on the full funnel of the buyer's journey and takes into account the key goal of marketing, revenue. It continues until the opportunity is closed and includes nurturing, retargeting and engagement through the whole lifecycle of the buyer.
Email marketing, social media marketing or event marketing are some of the effective marketing tactics, healthcare marketers can use to guide leads through their decision making process.
In the case of medical supply marketers for instance, an email campaign needs to be customized for different medical suppliers according to the products and services available with each respective vendor, and varied needs of sectors that vendors cater to. Marketers can use email marketing as a great channel to personalize and develop targeted campaigns. To get a better idea of how you can plan targeted email campaigns, download this Annual Email Marketing Calendar
Shorten sales cycle with qualified healthcare leads
While lead generation tactics deliver high volume of leads, it invariably consists of majority of unqualified leads. As sales teams are inundated with contacting leads that are not relevant, the sale cycle is longer and the conversion rates are lower.
To shorten the sales cycle, it is important to have qualified leads. Through nurturing, marketing teams can qualify leads and make them sales-ready. This not only shortens the sales cycle it improves conversion rates and increases revenue by enabling sales teams to by focusing on a smaller set of highly relevant leads.
Efficient use of marketing budgets
Marketing focused on lead generation tends to utilize more resources and eats into marketing budget without guarantee of ROI. On the other hand, pipeline marketing is a cost-effective way to generate customers instead of high volume of unqualified leads.
For next-gen healthcare marketers today, it is unrealistic to think that high volume of leads will definitely deliver a stream of deals. Marketers need to begin with a set of highly relevant leads, they need to nurture them, know their pain points, engage them and offer relevant solutions through channels that work the best in different segments of the healthcare industry. While generating leads is a key marketing goal, enabling higher revenue generation through leads is the core essence of marketing. And that's what Pipeline Marketing is all about!
Focus on strategic marketing activities and allow us to help you get exclusive healthcare leads. Contact us to get verified lists for your various healthcare needs.