Contact Intelligence- How Global Healthcare Giants Are Making the Most of It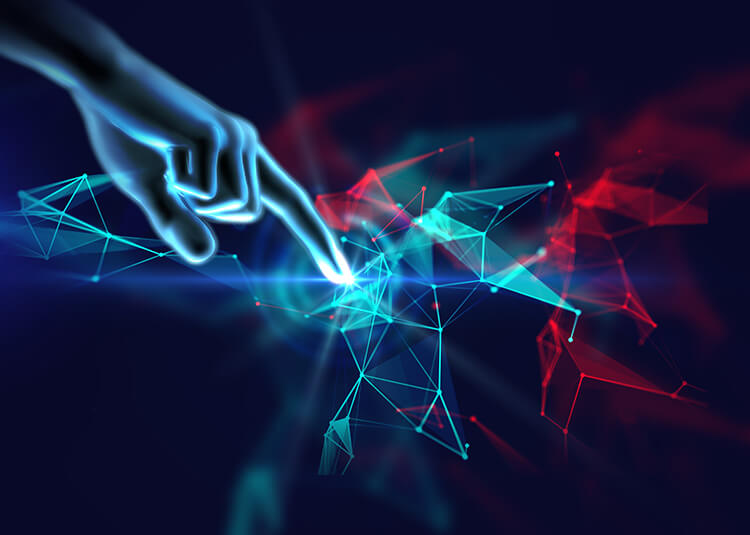 As a diverse industry, healthcare giants are getting into specialized fields to focus on every aspect of human life. From your state-of-the-art hospitals and pharmaceutical companies to the contemporary areas of healthcare such as the emergence of fitness centers and holistic retreats, healthcare giants are not holding back anymore. As a matter of fact, they are not only restricting themselves to human wellbeing but also expanding drastically to focus on providing health maintenance to animals. This tremendous expansion has had a notable impact on the market size of the industry which is currently valued at a whopping 10 trillion USD. And owing to the rise of personalized medicine usage, increase in the application of modern technologies and demand for custom models, the market size is further expected to project a staggering growth rate of 5.4% annually.
However, to sustain and more importantly scale business performance in the cutthroat healthcare landscape, businesses must learn to optimize their services. While the industry may have primarily been focused on increasing the number of patients seeking healthcare, it witnessed a huge paradigm shift and remodeled their plans to focus on providing quality care to the patients as well as specialized means of prevention for service optimization. Healthcare organizations are constantly on the lookout for professionals with the best services but often lack the manpower and resources to yield tangible results. The reason behind this is inaccessibility to the right data. Having access to the right customer data is key in scaling any business. And keeping in mind this golden rule, healthcare giants have made huge profits by using contact intelligence as the foundation of their success. Read on to find out how the healthcare giants are milking the benefits of contact intelligence and how healthcare companies can scale business using these tactics.
1. Creating an Extensive Marketing Database
In the age of the internet, connecting with people who require your services is not difficult. Communication can be done through multiple social media platforms, email lists, text messages, and much more. However, building a connection requires businesses to know who to connect with in the first place. Contacting leads via cold calls and mails are a waste of time of resources and have rightfully become a thing of the past. And owing to their efficacy, database marketing has taken their place.
Database marketing challenges the traditional direct marketing techniques which involved creating mail pieces such as brochures and catalogs to a list of potential and current customers, hoping it elicits a response and replaces it with the smart strategy of collecting customer data such as names, emails, addresses, phone numbers, purchase and transaction histories, customer support tickets and much more. This tracked data is then, processed and optimized through cutting-edge technology such as AI to create a personalized experience for every customer and help businesses retain as well as attract new customers. Healthcare giants have achieved new levels of success through accumulating years of customer exchange and compiling comprehensive healthcare marketing data.
In today's fast-paced world, however, companies attempting to scale their business may slow down their growth while trying to compile relevant data intelligence. To promote growth quickly and efficiently, healthcare businesses may benefit from purchasing healthcare marketing data as utilizing poor data can have a hazardous impact on potential prospects. Specializing in niche database marketing, Lake B2B offers a premium Healthcare Data platform to help businesses communicate and engage with top healthcare professionals across the globe. Take your pick from 26+ million healthcare contact data that is multi-source verified to help you effortlessly generate successful multichannel campaigns in a connected world where companies possessing an omnichannel presence are valued greatly.
2. Making Sure the Healthcare Data is Accurate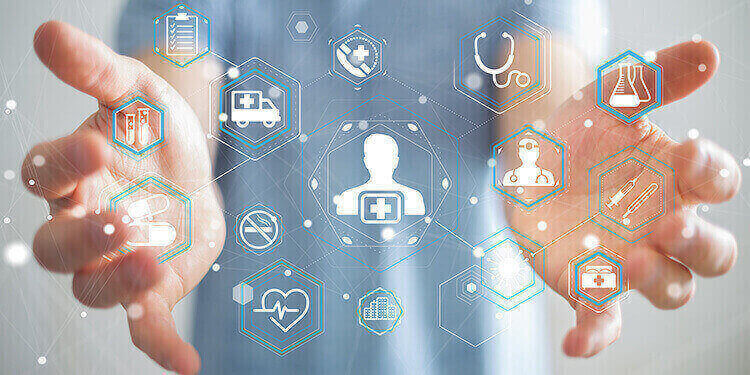 Once businesses embark upon the journey of compiling data intelligence, they must not forget to include additional influencing factors which could affect the relevancy of data.  One of the major factors that can affect the sanctity of data is time. Healthcare marketing data is accumulated keeping in mind extra relevant factors such as geography and job position apart from the obvious customer data. However, if a healthcare professional were to change their specialization, get promoted or move to a different location, the data-set would become completely irrelevant.
Wary of this blunder, healthcare giants ensure that their database is up-to-date. Healthcare marketers must evaluate every data-set, customize them for accuracy and segmented into multiple categories, for instance, the medium of communication. Curation of such an extensive database, however, can become extremely exhaustive. That's why healthcare giants update their information by purchasing data from a credible source. At Lake B2B, each record in our healthcare repository goes through a 10-step verification process to ensure every contact is a potential lead. Moreover, we break the industry protocol of updating data every 90 days to keep our data repository enriched by updating it every 45 days.
3. Using Email Marketing as a Proactive Technique
With the rise in smartphones, people are not restricted to reading emails on their computers. And despite being viewed as separate channels, a 2017 report by Return Path revealed that emails being opened on a mobile phone have doubled in the past years i.e. 55% of all emails are read on a cellular device. More than 27 billion emails between May 2016 and April 2017 were opened on a smartphone. As a result, healthcare giants are using email marketing campaigns as their primary strategy to connect with potential customers. In today's digital age, the consumer is not averse to doing their medical research. Although sometimes beneficial, this process can mostly harm your business by their lack of knowledge and even drive customers to your competitors. The truth of the matter is that majority of the prospects prefer receiving emails from clinics and pharmacies as opposed to secondhand information, thereby making email marketing a viable technique to directly contact and provide services to the consumer.
After procuring extensive healthcare marketing data, healthcare giants focus on creating a successful campaign. Certain measures implemented to build a solid strategy would be to cater to the right audience and increase market penetration- two steps that are already accomplished upon purchasing a targeted email list. Next, they can target certain healthcare events. For instance, a pharmaceutical company targeting cardiologists to introduce them to a new medication may purchase a cardiologist email list that possesses data about cardiologist-related healthcare events such as medical trade shows, seminars and conferences to connect with numerous professionals. Targeting special days such as International Cancer Awareness Week can also help businesses and suppliers sell their services to prospective clients through curated email lists from acquired databases.
Conclusion
The healthcare industry despite being a huge industry is somewhat niche. Gaining access to contact mailing lists, customer data and other relevant information may be hard to come by. To succeed as a healthcare marketer, establishing a proper communication channel is vital for increasing brand visibility and brand recognition. And email marketing proves to be one of the most efficient ways to reach the best healthcare professions who are hard-pressed for one-on-one time. Healthcare giants have understood the importance of contact intelligence are quickly scaling business through curated email marketing lists and hordes of customer data.