8 Hacks for Every Result Focused Healthcare Marketer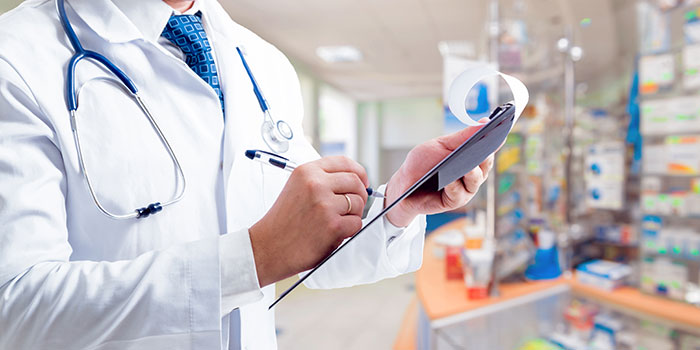 The healthcare industry has shifted from being a volume-based, physician centric industry to a quality-based, patient centric one. As a result, multiple healthcare companies have popped up providing patients with varied services. To stay ahead of competition, healthcare marketers have to constantly change and adapt innovative marketing strategies.
Hence, the key to successful marketing and sales is to create a brand which is unique, which offers something more than its competitors. There are several strategies that you, as a healthcare marketer can adopt to attract potential customers.
1. Create a User-Friendly Website

A website is the digital marketing card for a business. Hence, the first and foremost step towards effective healthcare marketing is creating a user-friendly website. Your website is a customer's first impression of your company, and hence, should be designed to optimize user experience.
User experience is an important consideration while designing your website. A customer who opens your website should have easy and quick access to your facilities. This can be achieved by testing the speed of your website and improving the load time if it's slow.
Moreover, it is essential that you build a responsive website which automatically adjusts to the size of the screen, whether it is being opened on a mobile phone, tablet or computer. This allows easy access to customers, even if their computers are not available.
2. Leverage Social Media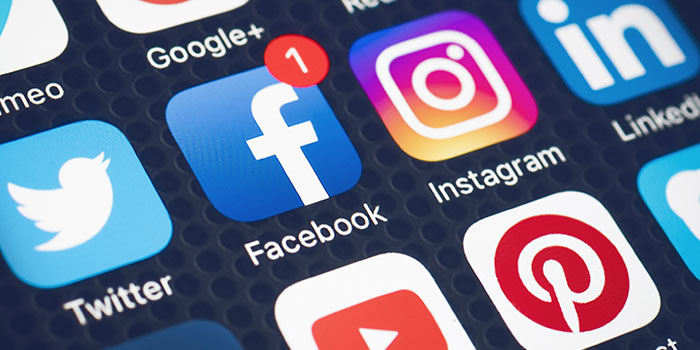 Social media can be used for marketing by employing two strategies. One of these strategies involves relying on organic social media. Organic social media is a marketing tool which involves creating social media accounts of your business, posting pictures and updates to attract consumer's attention. This allows your customers to like, comment and share your content with their social circle inviting more traffic on your page.
The second strategy involves usage of paid advertisements on social media. Paid advertisements are a better way of reaching your target audience. You must strategize and create a pool of target customers first, for example, people who might be looking for healthcare services. After analyzing your targets, you can create personalized advertisements which would be visible to potential customers on their social media.
3. Search Engine Optimization
Search Engine Optimization is a powerful tool to attract more traffic to your website. However, this technique is relatively complex as you need to use the right keywords to rank high on search engines, such as Google. The first step to improving your ranking on search engines is to identify the keywords which best fit your area of expertise. Secondly, you need to ensure that these keywords fit naturally throughout your content, making it coherent and easy to understand for the readers. You can also engage in search engine optimization by using links pointing back to each page on your website and gaining backlinks from reputable sites.
4. Utilize Traditional Methods of Communication
Even though most of the marketers nowadays use internet to market their products, traditional marketing tools such as televisions, newspapers and billboards are also useful when it comes to healthcare marketing. However, these require high investments, thus, as a marketer you must analyze where to invest and in what capacity beforehand. For example, investing in a billboard placed in a secluded area will not help in attracting potential customers, but only waste your resources.
Moreover, registering in local directories also plays an important role in increasing your reliability. Easily available business contact information makes customers feel comfortable communicating their needs with you.
5. Use Custom Contact Lists
Before you even begin marketing your products and services, it is important to know who you are targeting. For this, you should create a healthcare database which stores lists of all your target customers with contact data. This healthcare marketing data can be received from data service providers, who provide you with personalized contact lists. These lists in the healthcare data include the contact information of prospective customers, who could be potential buyers. They save your time, effort and money, and ensure that you contact only the target audience for maximization of sales.
6. Use Visuals to Attract Interest
Visual stimulations grab a person's attention much quicker than written material. One example of using visuals as your marketing tool is uploading photographs of all the doctors in your team on your website, to attract potential customers. You can use visual elements on your social media accounts by adding pictures of your team, or infographics such as statistics of the number of patients treated by the doctors. Even your advertisements should include colorful and attractive visuals to help gain customer's interest. For effective visual marketing, you must use consistent and high-quality images so that your message and mission are clearly presented.
7. Use Automated Feedback Forms
Featuring positive feedback from your patients on your websites and social media channels helps expand your customer reach. Reading positive reviews allow customers to trust your business and improves your business' reputation. However, customers are usually not motivated enough to provide feedback, unless they are asked to do so. Hence, automated feedback forms should be adopted as a part of your healthcare marketing strategy. Automated feedback forms pop up on the customer's tablet, computer or mobile phones when they visit your website. These forms ask them to rate the business' service on a scale of 1-10. Based on their answer, a follow up e-mail is sent to the patients asking them to leave a review on the website. This helps your business feature the good reviews, and improve their customer service according to the complaints, if any.
8. Track Your Strategy
After employing a marketing strategy, it is also essential to monitor how your healthcare marketing pays off, in terms of your returns on investment by using metrics. Based on these results, you should adjust your healthcare marketing strategy budgets yearly, and shift your focus depending on customer response.
Metrics can be analyzed by using a customer relations management system to observe your patients engage with your campaigns, through targeted landing pages and e-mails. You can also use Google Analytics to check where you rank on search engines, and which keywords need to be used to improve these rankings. Google AdWords can also be used to track your pay-per-click campaigns.
Depending on your area of expertise and the varied needs of your patients, it is suggested to adopt a mixture of these marketing strategies. Each of these benefit your business in different ways. A good healthcare marketer chooses different aspects of each of these strategies to create one which works best for your business.