2018 Top Marketing Superstars & What We Should Learn from Them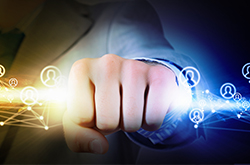 It's time to analyze winning marketing game changers of 2018 and discover top strategies that can contribute to your business success
If you still don't believe in the power of social media marketing as we end 2018, look at how these 3 companies used social media to their advantage this year.
So we are at the end of another year, and it's time for the performance awards. Yes, there have been far more failures than successes. But let us zero-in on some of the smash hits, and see what we can learn from them. Social marketing is much more utilized today than traditional marketing. Let us tune in to three social media marketing success stories of 2018.
Key takeaways from B2B marketing superstars
Blindly following anybody's strategy brings disastrous results
Grasp the key takeaway and formulate a unique business intelligence that will work for you.
Social media has become a level playing field for all large and small companies.
Experiment with social advertising.
Social networks have different tools and features. Leverage new functionalities to lure customers.
Immediate responses to customer queries captivate them.
Puzzled? Just read on to grasp the key takeaways
The avenues for competitive B2B digital marketing are constantly evolving and one does look up with awe to the superstars who have cracked the code and arrived at a success formula.
Intelligence is what separates them from others. They are proficient enough to diagnose and adapt to the changing patterns long before the others do. It is easy to fall in love and idolize them. They have developed marketing techniques keeping in mind their own situation.
If you were to do the same with lesser results it is a heart breaking experience.
Why does that happen?
Mainly because you have simply copied their strategy or tried an ill-fitting methodology to adapt it to your company objectives and goals.
Blindly following anybody brings disastrous results.
Of course, there are lessons to learn from the superstars, but if the same cannot be applied to you, it is a mere learning exercise. Hence, it is important to grasp the key takeaway and formulate a unique business intelligence that will work for you.
Marketing Superstars of 2018
Since social media has been dominant for the last few years for consumers and marketers, those who have stood out with campaigns in the crowd deserve some claps of appreciation. For all large and small companies, the social media has become a level playing field. It is a place where both big- and small-budget marketers can make an impact.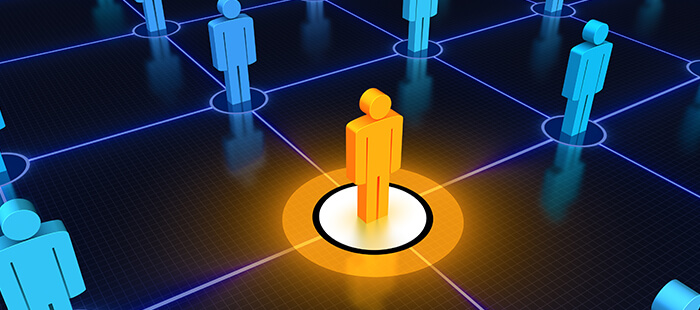 If you know your audience well, and are creative enough, success is guaranteed. Some campaigns that made a mark in 2018 include:
1. General Electric on FB
GE did a covetable job of tapping Facebook Video and YouTube for marketing. They used these platforms and the video format to educate more people about the diverse industries they work in. This helped them in building brand awareness, earning respect, and attracting talented workforce.
Takeaway: Generating leads and selling is not the only goal of digital marketing or social media. Brand stories create lasting impressions on the minds of people. And video is the best suited format for such story telling. Boldly innovate with formats and styles of story-telling.
2. Peel
With video in FB campaigns. The company offers thin, stylish and functional cases for cell phones. They linked their video feed to Instagram also to have an organic appeal to the products. What truly helped was their quick responses to customers who reached out to them via Facebook and Instagram.
They have an excellent organic presence on Instagram.
Takeaway: Experiment with social advertising. Simple brand story or message works. Immediate responses captivate the customers.
3. Wayfair
You must have heard of Home Depot and seen their ubiquitous stores across the Americas. But if you log on to the internet, you will see hundreds of small and big online retailers offering a variety of furniture and other home goods.
Wayfair was one such entrant into the highly competitive world of e-commerce. Because people love to see glossy images of the furniture they want, Instagram was the social media platform of choice for Wayfair's digital marketing strategy.
Instagram had rolled out a new set of shopping features in 2017. The pictures on Instagram could now be tagged in a way that the visitor would be taken directly to the landing page of the advertiser. It took Wayfair just a year to use this feature to their advantage.
Takeaway: Social networks have different tools and features. Test them for functionality and getting customers on your website. But, to succeed, it is important to create the right image and content that fits the platform. Team Wayfair was able to give the potential buyer a seamless transition from a social media portal to the shopping cart.
4. Casper
This is a brand that is not in the same sector as Wayfair, but in a similar sub-category. Casper sells good quality mattresses, pillows, and a variety of other 'sleep products'. They have their own chain of stores, and they also retail through multibrand retailers like Target.
We usually imagine a prospective shopper of any product category to be seriously researching for their choice before buying. But we almost always underestimate the power of making a prospective buyer laugh, or at least smile.
Casper decided to focus on humor instead. Also, their humor was not about the product itself. It was about the end result – a sound sleep. Their posts were so interesting that people followed them just for the humor even if they were not planning on buying a pillow or mattress immediately. But the connect became so strong that whenever they thought of buying a mattress, Casper was the first name that came to their mind.
Takeaway: Humor is a potent weapon in your digital marketing arsenal, if correctly used. It is heavily underestimated, under-utilized.
5. Tena
The earlier brands were commonly used household products. But how about a product that is a tad embarrassing to discuss in public?
Tena was just such a brand, whose products helped adults suffering from incontinence. What did Tena do? They released a number of informative videos and paired them with contests.
It made viewers comfortable discussing a hitherto taboo subject. Plus, the contests encouraged proactive engagement.
Takeaway: Involve prospects and get them engaged. If you succeed in doing that, any social media campaign for any kind of product can win. Easier said, than done.
Final word: The audience you target should be able to digest your content easily. Don't just replicate what another marketer has done. Evolve the strategy to match your audience, goals and objectives.