What external support do CMOs really want? What do they expect from the pitch-makers?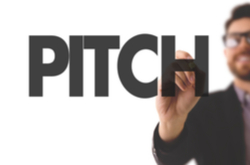 Do CMOs really need external support?
Yes, they do.
Things in the marketing world have changed drastically over the last few decades. Technological advancements, internet proliferation and never-before-seen competition has put mounting pressure on organizations to look for better ways to deliver products (and services) and delight customers. While at the same time, organizations realized a need to cut down on costs and bring in the performance of all major functions connected to the top-line growth.
Marketers found that hiring specialist external agencies to take care of certain requirements made absolute business sense even as they helped CMOs focus on the core – driving brand strategy and acquiring newer customers.
What do CMOs expect from these external agencies?
Let's find out.
Partnership in true sense
A survey of 200+ CMOs, conducted by Avidian Strategies found that 62% of them considered the external agency not as a partner but as a supplier. This is a strong indication of what CMOs really want from their external marketing agencies – Partnership in the truest sense.
Supplying information is a thing of the past, CMOs expect their agencies to behave as their partners and help them achieve set objectives. For this to happen, agencies need to work closely with CMOs to first understand what they are looking for. Building stronger relationships will help gather meaningful inputs from CMOs which further can be translated into specific objectives that the agency partner can work on.
Generate market insights
This may sound cliched but agencies will have to generate genuine (not made up) market and customer insights for CMOs. This will require agencies to re-align their objectives and workflow to meet the expectations of CMOs. The same Avidian Strategies survey revealed that a whopping 72% of CMOs believed that agencies are incapable of generating genuine customer insights – an impression agencies need to change if they are to be preferred partners.
Digital Strategies
It is no secret now, digital rules. While in the past organizations rarely had a customer touch-point other than through the sales team, in the present, the game has vastly changed. CMOs expect external agencies to be well-versed in digital strategies. Agencies are required to employ digital strategies to capture, understand and analyse customer behaviour, buying patterns and even customer experience. In fact, digital expertise along with examples of actionable results forms a ''very important'' criterion when selecting an external agency.
Industry Specialization
It comes as no surprise that CMOs will prefer and work with agencies that come with prior industry- or sector- specific experience. For example, an agency that has done most of its work for FMCG/CPG (Fast Moving Consumer Goods) clients may not be preferred by a CMO representing a car manufacturer. They are two different fields altogether – the customer mindset, behaviour and purchase patterns will be very different when buying a car vs when buying a consumer good.
What should Pitch-makers present?
Pitch-makers may choose to lead the presentation with a lot of information but they need to realize that there are a few things the CMOs will deliberately look for.
Proactive – whether you are a pro-active agency trying to understand the CMO concerns and relate with these
Problem-solving capabilities – whether you have solved similar problems faced by other organizations and provided plausible solutions
Customer gauging capabilities – whether you can truly understand customer behaviour patterns and can come up with interesting yet valuable insights that can be translated into relevant strategies
Business focussed – CMOs are focussed on achieving business through various initiatives and strategies, and for that, they would like to rely on an agency that has a similar mindset and focus
In the next article, we will touch upon the various technologies CMOs look forward to.