Attend DMA2013 – Learn More Strategies for kick-starting Data-Driven Marketing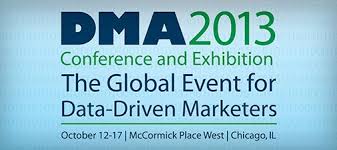 The big boys from LAKE B2B team is ready for the mega marketing summit of this year – DMA2013
Are you?
During the summit we'll be showcasing our top-notch services, data drivers, as well as holistic marketing solutions.  Right now we're doing the final preparation before we board our trip to Chicago.
While you are there, don't forget to meet them at booth #555
As thousands of data-driven marketing minds converge in Chicago, for the DMA2013, we take a look at hot topics and leadership talks during this summit.
Customer experience management
Planning and executing a successful customer experience
Understanding "The Why Behind the Buy"
The Future Shopper: How Changing Attitudes and Technologies Have Reshaped the Way We Shop
Follow the Money: Turning Valleys into Peaks
Through a New Model of Marketing Engagement and Consumer Choice
Also, our experts will be shedding light on these key topics:
Steps you can take to protect customer data
How to safeguard the privacy of customers
Techniques to analyze data and apply these data in your business
We're looking forward to meeting you in Chicago. In few minutes with our experts will give the insight you need to Stand out in a Noisy World.